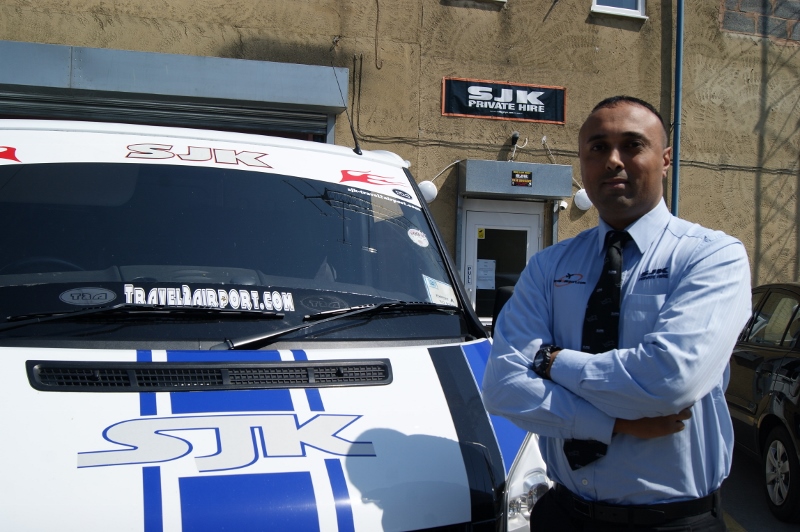 'Pending claims should be closed in six months'
A taxi driver from Leeds is warning his fellow cabbies to ensure any insurance claims are closed after a six month provisional period, after seeing his insurance sky rocket by £2,000.
Mohammed Sajaad, who drives for SJK Cars, has been a private hire driver in the city for nine years, collecting a no claims bonus with his insurer every year he's 'worked the roads'.
Last year, as he was preparing to renew with his provider, Mohammed says he was shocked to see the quote had risen from £1,700 to £3,700.
To Mohammed's surprise, because of two 'pending' claims at the time, the fee had more than doubled.
"I understand that insurance companies have to keep cases open for six months, but after that they are supposed to be provisionally closed until someone makes a claim," he said.

"I had three weeks left on one of my pending claims so waited that time before renewing. However, when I came to insure my car again, they told me the claim would remain open for five years."
Mohammed says he was told the claim wouldn't close because he was 'travelling at speed' at the time of the incident, meaning he lost his no claims bonuses and seemed 'uninsurable' to other providers.
Although he protested, no alternative was offered and so the Financial Ombudsman Services (FOS) was contacted.
"I had no choice but to take the case to the ombudsman," he added.  "I couldn't renew with my insurers and simply didn't want to go with a company based on lies.

"No insurance company would cover me because of the amount of pending claims on file which should have been closed.

"The financial ombudsman service agreed with that. In the end I had one fault accident, three non- faults and I have my no-claims back."
Mohammed is now warning his fellow taxi drivers to challenge their insurers more often if they feel they have been let down.
"Never take the advice of your insurance company is what I would say after my experience," he added.

"They are supposed to be there for your benefit but in my case it was only for their own advantage.

"They wanted to lower my no claims bonus and make me pay more for premiums, which I did not have to do. If there are other drivers out there, make sure you follow your claims through.

"We might not like claiming because we need to stay on the road but we need to challenge the insurance companies otherwise we won't get anywhere."