A Bradford mosque has become the first in Britain to install exciting state-of-the-art technology, which delivers body temperature readings of 20 people in just one second.
The Al Markaz ul Islami, which serves as a mosque, an educational institute and a community hub, introduced and launched the brand new P4 System – a ground-breaking infection control technology and the first of its kind in the UK.
Since the coronavirus outbreak, Al Markaz ul Islami has been a shining light for the community of Bradford. The centre has been at the forefront in its response to the Covid-19 pandemic and has demonstrated great leadership throughout.
From its team of marvellous medics that led a hugely successful information and awareness campaign in Bradford, to engaging with the local hospital and providing counselling and support services to sick and dying patients as well as their families, The Al Markaz ul Islami has served as beacon of inspiration for the city.
Now this new multi layered technology installed at Al Markaz ensures that worshippers can pray in a safe and clean environment.
The P4 system picks up body temperature on arrival – it can detect up-to 20 people in just one second.
People then walk through a sanitising station where they are sprayed with a sanitising solution that is both free from alcohol and chemicals.
Once in the main building, mosque-attendees will find state of the art air purifiers at work, allowing them to pray in a safe, clean and Covid-19 free environment.
Mufti Qazi Hassan Razza said: "Covid-19 has had a disastrous impact on people's mental health and spiritual wellbeing. This new technology will ensure that we can work towards making our communities feel safe, protected and at greater ease when visiting a place of worship.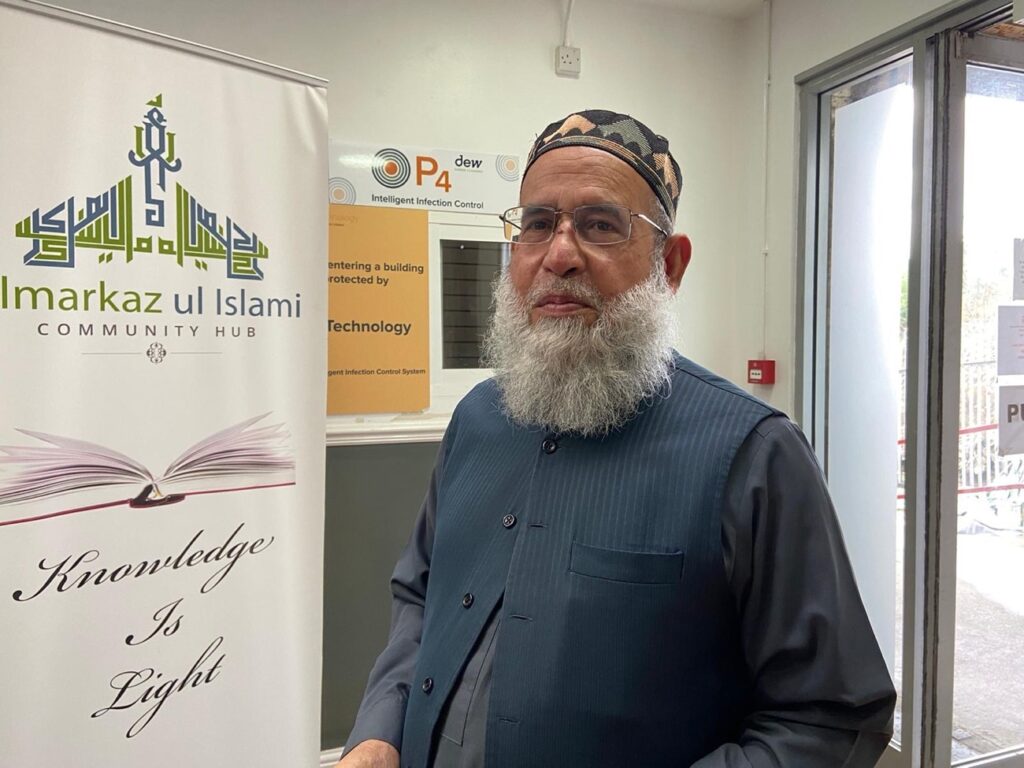 "Everyone is well aware that Bradford's case numbers for coronavirus are high and certain restrictions remain in place.
"We must be cautious and adhere to all the relevant advice and guidance, but at the same time I am optimistic that we can continue to tackle this threat as a community and flourish once again".
Dr Shiraz Ali, lead member of the Al Markaz Medics team, local GP and A&E doctor said: "It has been an incredibly difficult five months, people have been suffering physically and mentally.
"This is a step in the right direction to support the community and allow healing. After much suffering there is ease for people insight"
Local GP Dr Usman Hanif and member of the Al Markaz Medics team said: "It is very important that we embrace change in order to combat the ongoing threat posed by Covid-19.
"Where modern technology can assist in making our faith institutions safer, we should be proactive to facilitate this.
"The P4 system is one of many ways Al Markaz has led on to help manage the impact of this virus."
GP Dr Tahir Shaheen, also a member of the Al Markaz Medics team said: "Let's be clear, the threat from Covid-19 still exists, and I welcome innovative organisations that will help us move forward and tackle this threat whilst simultaneously attempting to get back to 'a new normal'."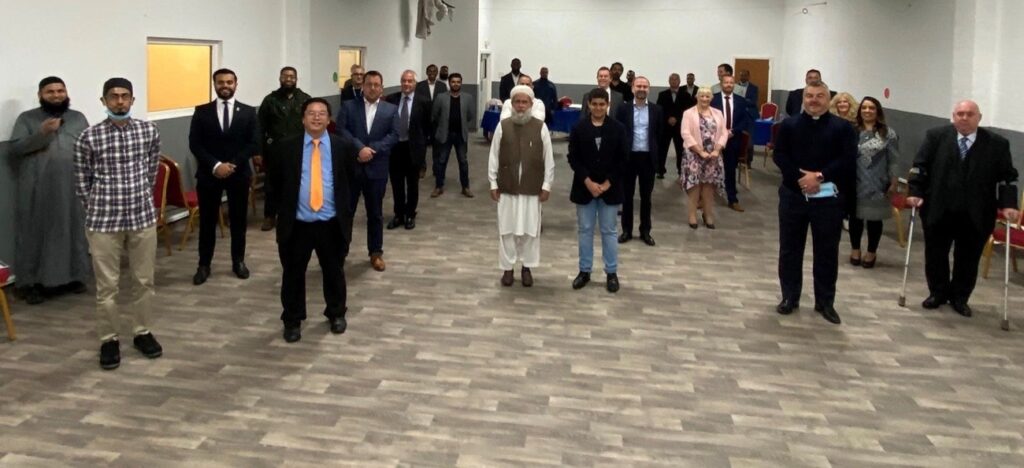 The launch was attended by Judith Cummins MP, Naz Shah MP, P4 Technology experts and scientists, Bradford Council for Mosques, local councillors and the local neighbourhood policing team.
Katherine Benson of P4 Technology said: "The technology installed at the Al Markaz provides four layers of protection. These include infection identification, spreading control, air purification and surface disinfection.
"Our focus is on keeping communities safe, and this fantastic system allows us to do just that. Al Markaz ul Islami was the right choice for us, it is so much more than just a mosque, its diverse range of facilities make it the ideal location for this equipment."