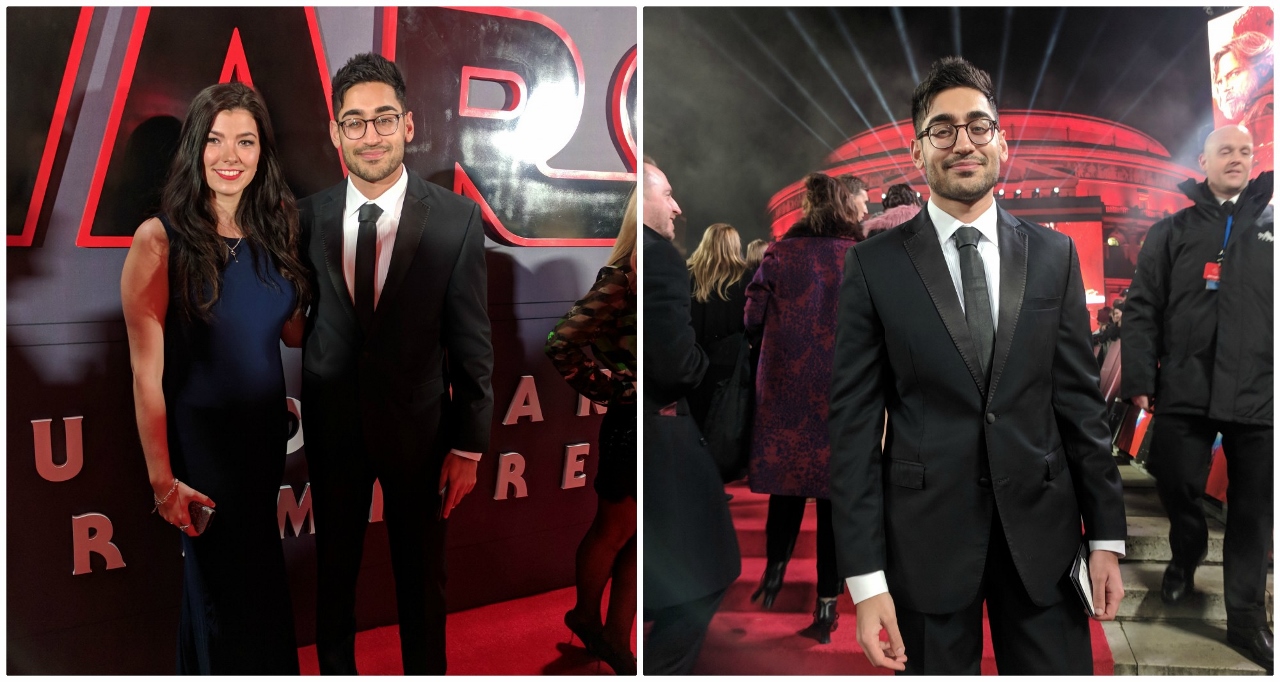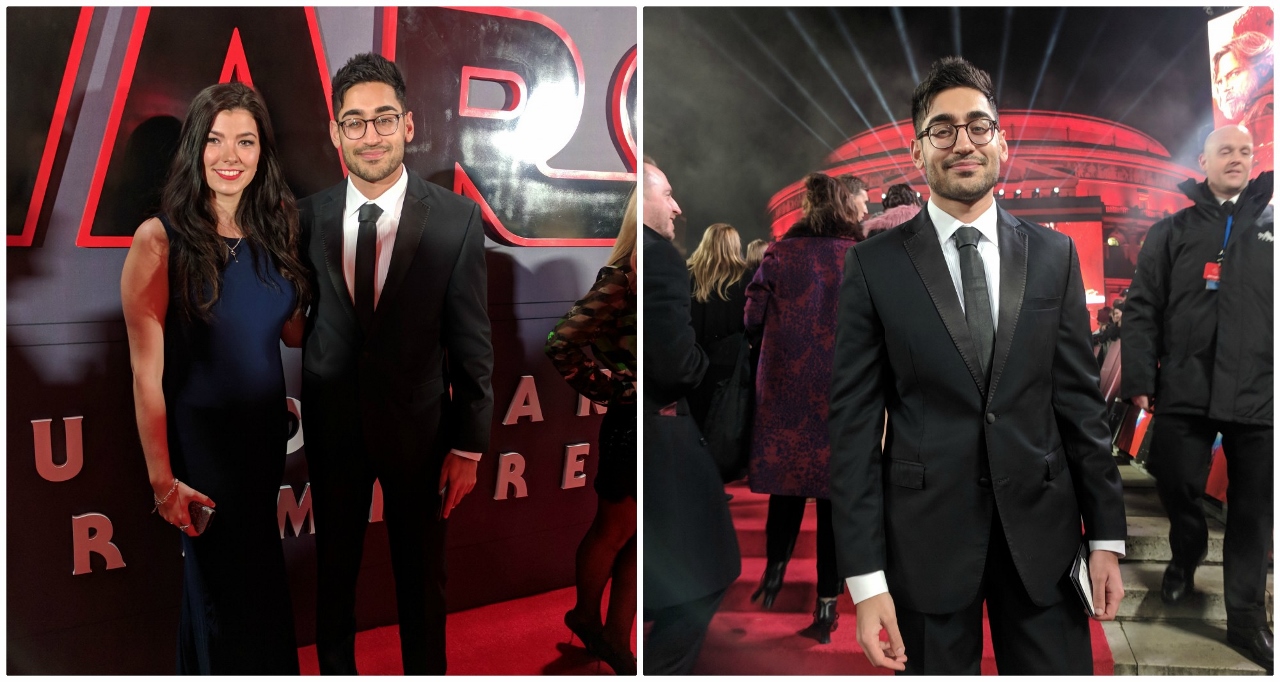 With his light saber buzzing, a 25-year-old special effects genius from Bradford walked the red carpet at the Royal Premiere of 'Star Wars The Last Jedi' at the Albert Hall.
25-year-old Umar Hussain from Calverley, former student of Bradford Grammar School, had a particular fascination of Disney animated movies, but he didn't quite realise at that stage that he was hard-wired to pursue his VFX ambitions.
Now literally living his childhood dream, Umar has so far worked on blockbusters such as 'Gravity'; 'Guardians of the Galaxy'; 'Star Wars Episode 7 – The Force Awakens', 'Doctor Strange' and now 'Star Wars Episode 8 – The Last Jedi'.
Following his university days in Manchester, Umar landed a job as a Visual Effects Line Producer at Industrial Light & Magic (ILM) – the visual effects branch of Lucasfilm now owned by Disney.
"I didn't dream or anticipate I'd get the chance to work on Star Wars as it seemed quite a far reaching goal! But I'm very happy to have the chance to work on Episode 8 after really enjoying working on Episode 7," he says.
Umar's galactic rise developed from his love of films – particularly the animated type. "I've always been a big watcher of film and television throughout my childhood and teens," says Umar.
Umar says that his favourite directors growing up were Ron Clements and John Musker (Aladdin, Hercules, Little Mermaid, Moana), while in the action world he admires Baz Luhrmann.
It goes without saying that Umar has rubbed shoulders with some of the biggest names in Hollywood, including Margot Robbie and Tom Hanks, but he keeps his head level and feet firmly rooted to the ground.
Despite all the glitz and glamour of meeting celebrities whilst working in London, Umar's a true Yorkshireman. He ensures he returns back home to Leeds whenever he gets chance to visit parents Zulfi and Nahid.
Among the highlights of his career, he says, are attending dialogue recording sessions on Star Wars with Daisy Ridley and JJ Abrams along with the first screening of 'Doctor Strange'.
The opportunity into his glittering career came after studying politics, philosophy and economics (PPE) at the University of Manchester. Umar worked on a short film project with a friend before landing a Production Intern role on the television show 'Made in Chelsea'.
Having his foot in the door, Umar's ambitions began to expand overnight. "I knew I wanted to try and work on a feature animated movie and I set my heart onto it," he adds.
"I began connecting with everyone and anyone who was related to the Visual Effects and Feature Animation scene."
"My curiosity saw me showing up at events, exhibitions, conferences and talking to people – lots of people including youngsters trying to break in."
Umar's dedication and resilience saw him travelling to America to meet people in the industry who could potentially help, advise and support him.
"To get to where I have in this industry, in such a short time, has certainly taken passion, determination, hard work and not taking 'No' for an answer."
Then the galaxy opened up to the young man when he eventually got a shot as a HR Intern at the Visual Effects company, Framestore. Since then, he worked his into marketing and then relatively quickly into production.
His daily tasks include planning and managing the artistic and production crew, as well as delivering projects. Working closely with the Creatives and Senior Management is key so that the team can bring the work in front of Directors and Producers for the final green flag.