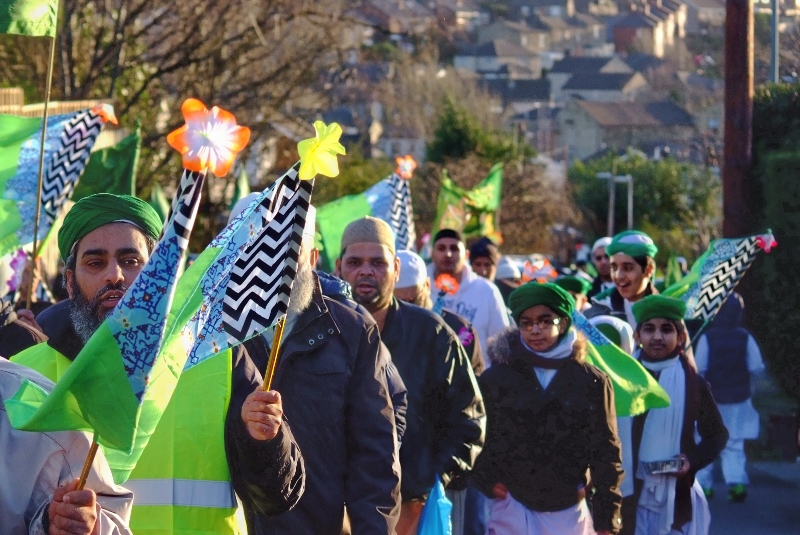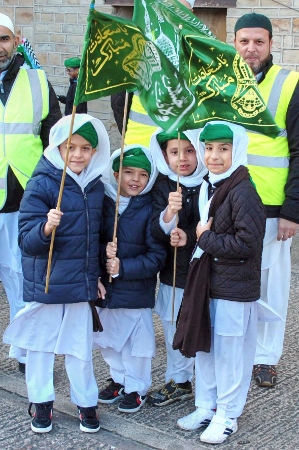 Hundreds of people gather on the streets for a joyful party
One of the most important dates in the Islamic calendar saw people line the streets last month for a parade arranged by mosques in Dewsbury, Heckmondwike and Batley.
The Eid Milad procession, which included horse-drawn carts and flag wavers, went through Westtown to Savile Town, and celebrated the birthday of Prophet Muhammad.
The green flags, covered in daffodils and tulips, were waved by adults and children, symbolising love for the environment and nature.
People in procession handed out free cartons of Biryani rice and soft drinks to passersby as well as those in the procession.
The festival took place during Rabi-Ul-Awwal, the third month in the Islamic calendar.
After the procession was over, scholar Shaiykh Mufti Sahibzadha Noor-Ul-Arifin said: "This is not a political gathering, but a purely religious peace procession where local Muslims … can learn about the life of Prophet Muhammad.
"A person with black or white skin, male or female, elderly or young, rich or poor, Muslim or non-Muslim – all were equal to him.
"This was Muhammad's true Islamic state. He was always teaching his followers to show love and compassion."
Organisers emphasised that the message of the procession was to spread a message of peace.
No disturbances were reported during the event.
A religious programme was held in the evening at the mosque in Westtown, which included speeches by local Imams.
Speaking to the Asian Express about the importance of this year's Eid-Milad Peace-Procession, senior Muslim Scholar at Kanzul-Iman Jamia Mosque, Mufti Shams-Ul-Huda Khan Misbahi explained: "The Islamic festival of Eid-Milad has been celebrated for centuries.
"Its purpose is to spread a message of love and to bring people together from different communities.
"This is why hard-line extremist Wahhabi political groups like Al-Qaeda, the Taliban, Boko-Haram, Al-Shabaab and ISIS do not believe in this important Islamic festival.
"They have openly banned Eid-Milad celebrations in those areas of the Middle-East or Afghanistan which are controlled by them."
He continued: "At the moment, these groups are also using the internet and social-media to spread a lot of false propaganda against the festival of Eid-Milad.
"This is why lots of Mosques feel it is now  more important than ever to organise these Eid-Milad public peace-processions which are helping a great deal to teach our youth about the true peaceful message of Islam."