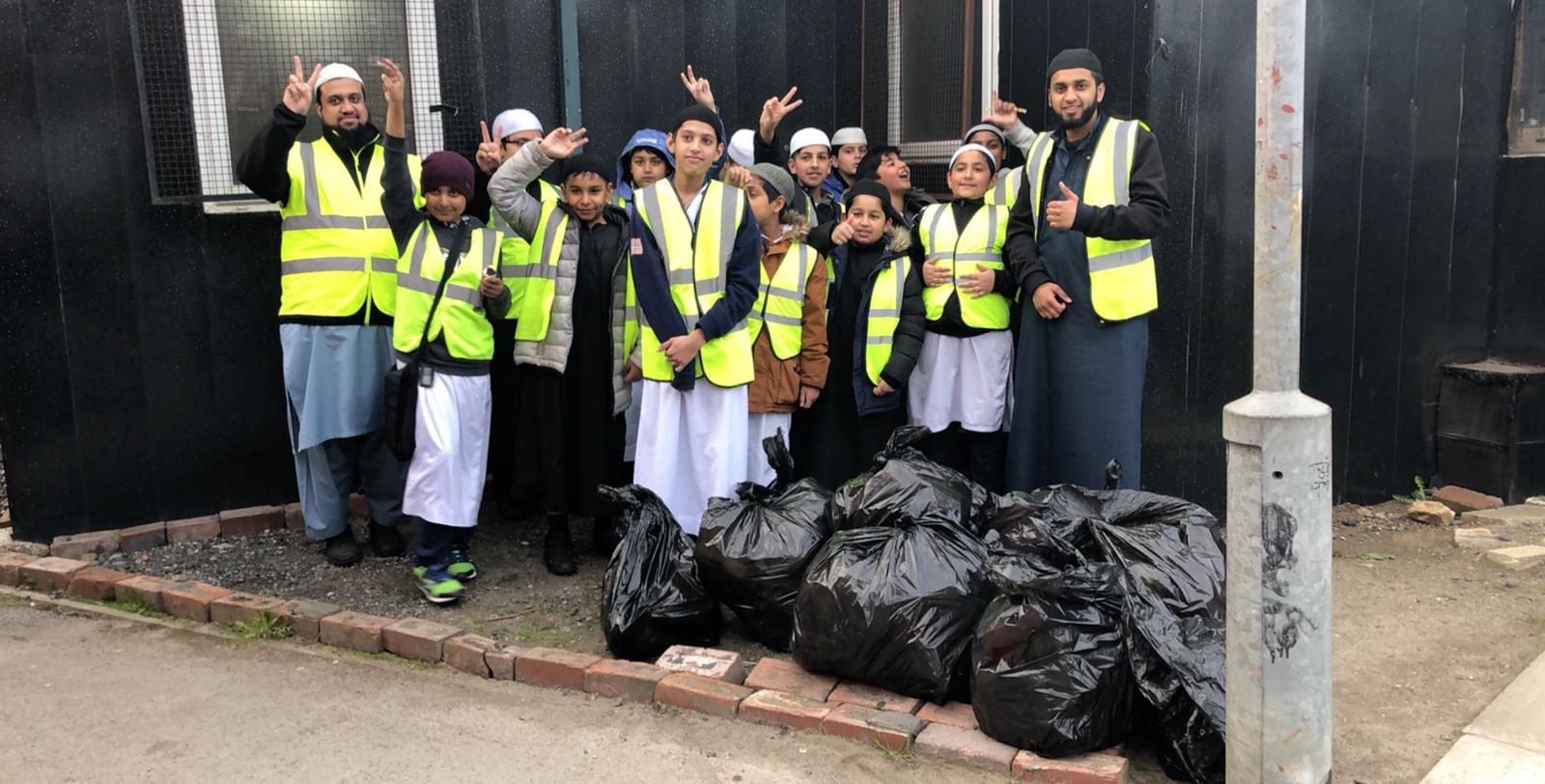 The Great British Spring Clean
An army of a thousand smiling and eager volunteers, including young children, from mosques across Dewsbury joined the Keep Britain Tidy Spring Clean and organised intensive litter-picks around the town.
The Dewsbury Mosques Alliance (DMA), known for uniting various mosques and their volunteers, so that they can together deliver regular social action projects in the local area.
The organisers say they are determined to go out and show the wider communities that they are building bridges and breaking down damning stereotypes portrayed by misconstrued mainstream press headlines about Muslims.
In the spirit of dialogue and friendship, volunteers from 25 different mosques combined to drive home the message to the congregation and the children that keeping the area where you live clean is part of their civic and Islamic duty.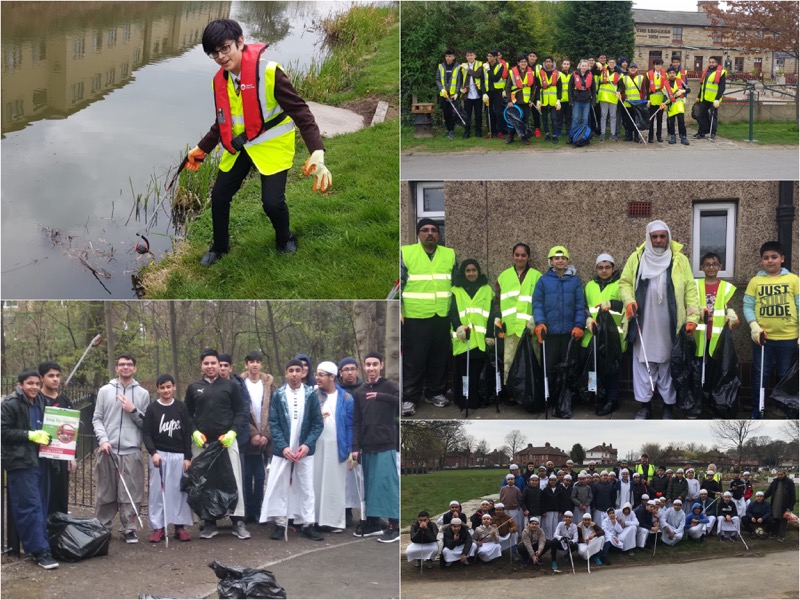 Imam Shabbir of Masjid Heera said: "The principle of looking after the environment, keeping local areas clean and looking after green spaces and water courses is established in our faith.
"We want to spread that same message on a much more local level and imbue our children with that responsibility."
Imam Abdullah from Masjid Hidaya said: "Cleanliness is a major part of our faith. In fact, it is impossible to complete our prayer without it. As the expression goes 'cleanliness is next to Godliness' – that's an integral part of Islam.
"Through the Keep Britain Tidy Spring Clean, the message of cleanliness was delivered and reinforced to all our children before and after the project. They fully understand that it is very important to keep our towns free from litter.
"Young minds are very receptive to such positive messages, and that is why we deliver these messages of social action to our youth in the mosques."
Amaar one of the volunteers for DMA said "We live in times where we are increasingly being polarised on political views, race and religion – despite us all sharing so much in common. This initiative is about celebrating what we all have in common and helping as many good causes as possible along the way."