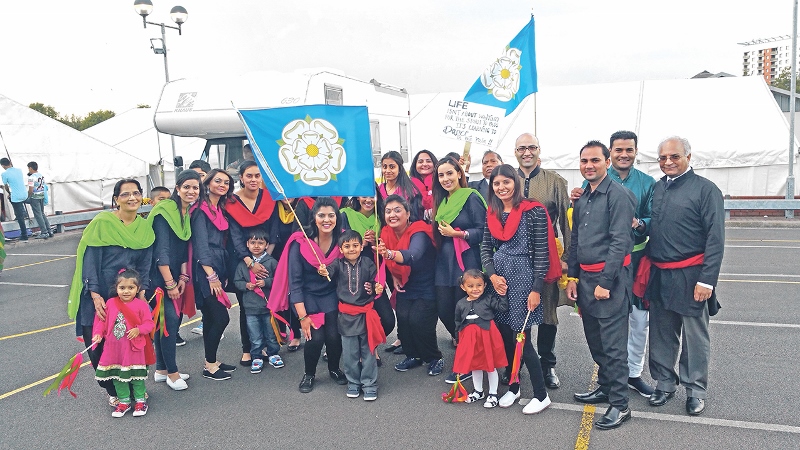 Royal award scheme honours local community group
The Bradford branch of a national charity were acknowledged for their work in the local community last week as they were awarded with a prestigious accolade.
For the past six years, the Sant Nirankari Mandal has been operating in West Yorkshire, doing everything from foodbank collections to tree planting, street cleaning and festive events.
Through the tireless work of their volunteers, the all-inclusive group, which have active members ranging from three-year-old up to 65, work as a multifaith team to benefit the whole community.
Despite the UK headquarters being located in the Midlands, it was the Bradford branch that were hand selected for the national Duke of York award last month.
Speaking of the award, head of the local volunteers, Mohinder Ram, said: "We are so pleased and honoured to receive The Duke of York Community Award, which is testimony to the tireless efforts of all the local members, who make such a huge contribution to our volunteering initiatives in the region.
"For the Mission to be bestowed with this prestigious award, will further serve to create greater enthusiasm and inspire others to participate and make a difference to local community life."
Presented annually to organisations who are seen to be making a very real difference to the communities they serve, the Duke of York award will be issued to a total of 34 different groups by HRH The Duke of York at a ceremony to be held in the New Year.
It was a member of the group who put forward Sant Nirankari Mandal for the award as they continue to grow in presence every year.
Other initiatives they have been involved with over the past years are musical performances, hosting sports activities, donating Easter eggs and Christmas food and providing adult education.
"It really is a great feeling to receive this award," Mohinder added.
"We have been working with a large number of volunteers over the past five or six years and this award is great motivation for them to continue doing the work they are doing.
"We would love to work with other community groups in the area and welcome them to contact us to continue building community relations."
The Duke of York's Community Initiative is open to local charities and community groups from across the whole of Yorkshire.