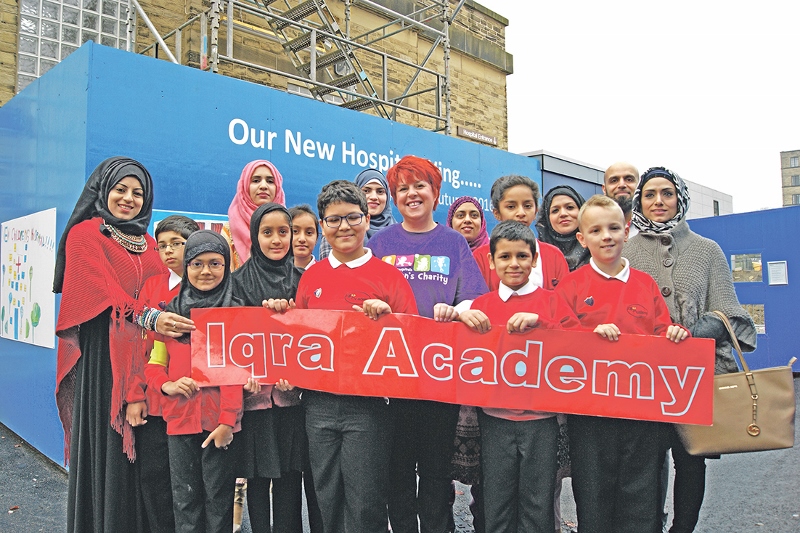 Pupils artistic creations help shape future of hospital wing
Budding artists from a Bradford primary school saw their artwork displayed in the halls of the city's latest art gallery last week, positioned uniquely within the city's hospital.
On Tuesday 3rd November, pupils from Iqra Academy, in Manningham, made the short trip to the Bradford Royal Infirmary where their drawings are currently being displayed.
Brightening up the walls of the hospital's top corridor, overlooking the development of the new £28m wing, over 100 pictures have been submitted and will all feature in coming weeks and months.
Drawings have also helped transform the giant hoardings, erected recently around the perimeter of the new hospital wing's construction site, for all visitors to see.
The project was set up by Hayley Collis, fundraiser for Bradford Hospitals Charity, with pupils asked to illustrate their 'visions' for the new children's wards, elderly care wards and 16-bed critical care unit.
Hayley said: "The pictures really brighten up what was once a drab hospital corridor. It has really been brought to life. The hoardings look fantastic too.
"So many people have come up to have a look and have told me that they think the pictures are a great idea and I couldn't agree more."
As well as providing a welcome distraction for many during their time in hospital, the artwork has also helped hospital staff see what children want in their hospitals.
The bounty-load of pictures have been supplied by children from five Bradford schools – Margaret McMillan Primary School, Clayton Church of England Primary School, St. William's Catholic Primary School, Farnham Primary School and Iqra Academy.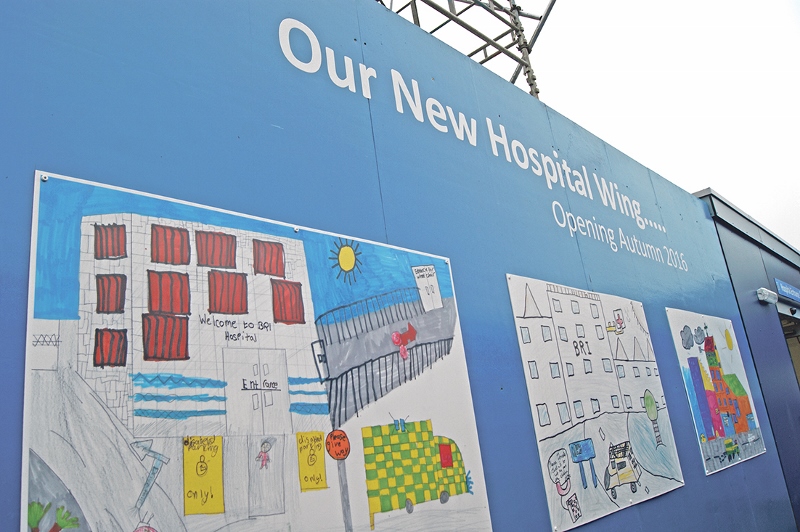 Learning leader and pastoral manager at Iqra Academy, Ruby Hussain, added: "The children's attitude to this whole project has been fantastic. The feedback we have received really shows how much they have interacted with the task at hand.
"It was also really good to see some of the student's 'design ideas' being brought to life. Things such as 'welcome' signs weren't contemplated before pupils submitted their drawings and these visions will now be implemented at the BRI."
Following the school's visit last week, a group of parents from Iqra Academy also presented Bradford Hospitals Charity with a donation of £450, raised through a charity staff lunch last month.