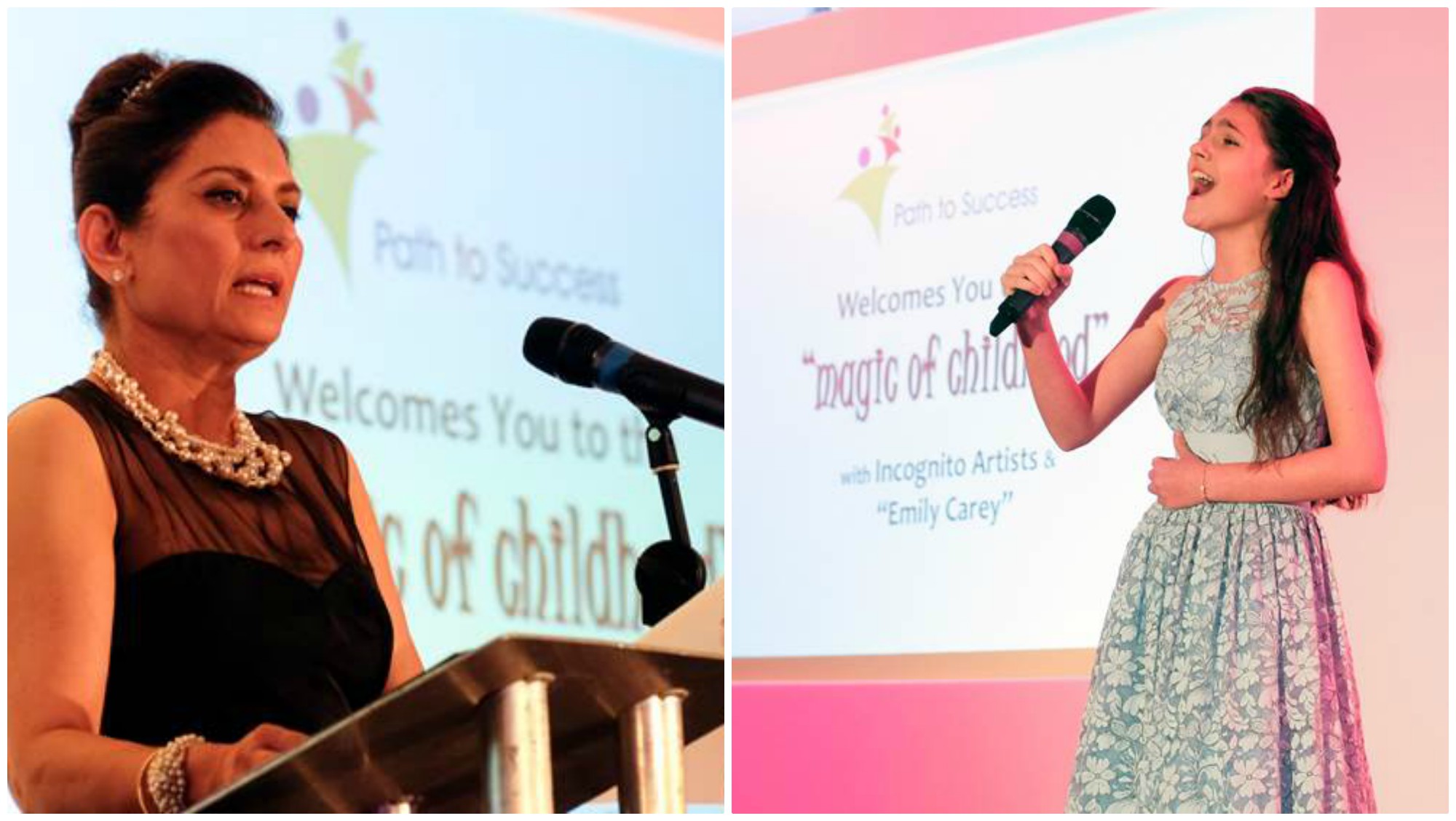 Path to success raises £66,000 at their 2017 charity gala
Leading Indian charity, Path to Success who were founded by leading Indian Philanthropist Anita Choudrie has raised more than £66,000 at its 2017 Gala Dinner.
This year's dinner was held at the Chelsea Harbour Hotel and ran with the theme which was, 'the Magic of Childhood', all the proceeds of the night went directly towards disability charity Action for Kids and the London Titans Wheelchair Basketball Club.
Over 200 guests attended the glittering event, with the audience entertained by 'Incognito Artists', who are a group of stars from London's best-known West End shows, captivating the audience with an assortment of famous childhood songs from family favourite films including Beauty and the Beast and Mary Poppins.
Emily Carey was the star performer at the event, who has starred as 'Young Diana' in Hollywood Box Office hit Wonder Woman and will next year appear as Anastasia in the Netflix production Anastasia: Once Upon A Time.
The audience featured Christy Gregan and Sophie Patterson, two of the stars from the London Titans Wheelchair Basketball Club, who are pursuing a dream of competing for Team GB at the 2020 Tokyo Olympics. Both receiving £22,500 sponsorship from Path to Success, to help achieve their dream.
London Titans have produced over 50 team GB players, but receive no funding, so the work of Path to Success and the money they raise is crucial to provide coaching fees, court hire and specially modified wheelchairs so they can play the sport.
Path for Success, also support 'Action for Kids', which provide wheelchairs and mobility equipment to disabled children and young adults. Last year they allocated more than £39.000 to buy nine special wheelchairs, giving children independence, mobility and a chance to live life to the fullest.
This year the money raised for Action for Kids will support a £19,000 wheelchair for Zoe, 26, and a £16,000 wheelchair for Ahmed, 22, as well as a number of other young people.
Path to Success was founded by Mrs Choudhrie in 2006, and supports a different cause each year, with a focus on education and disability. The charity has raised more than £400,000 over the last eleven years, making a huge impact on the lives of wheelchair users in both the UK and India, through Mrs Choudhrie's work with the Amar Jyoti Trust.
Mrs Choudhrie spoke of the event and thanked everyone who was involved she said;
"I am grateful to everyone whom made our annual dinner such a magical event.
"We want to inspire fantastic individuals like Christy and Sophie just as they have inspired us with their passion and ambition.
"We hope to pledge the money raised to support two more players to follow their Team GB Paralympian dream, and to provide more wheelchairs to the long list of Action For Kids recipients, who all deserve the chance to live more independent lives.
"Path to Success is more determined than ever to support those who most need it in society, and to help people turn their inability into ability"