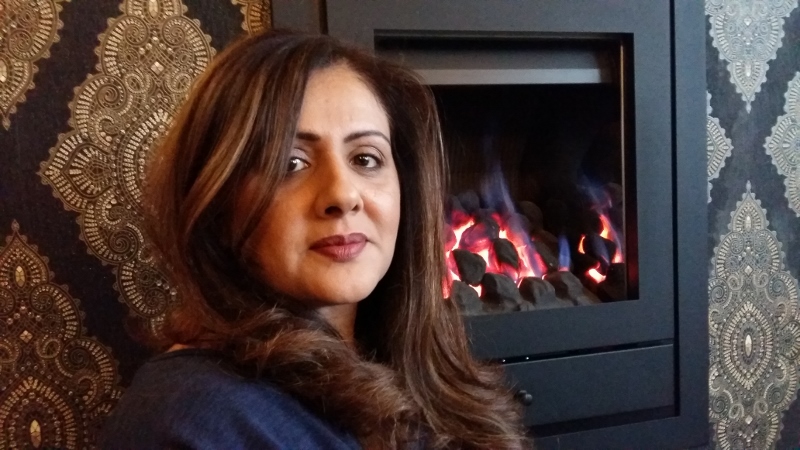 No grey hairs for cosmetics queen following den disaster
A businesswoman from Leeds, whose appearance on Dragons' Den sadly resulted in no investment from the dragons, says the experience has only made her more determined to succeed.
Sajida Rashid, from Roundhay, appeared on the hit BBC One show on 27th December 2015, looking for a £50,000 investment in exchange for 10 per cent of her company: Xgrey.
Despite being knocked back by the five potential investors, the publicity alone has already proven to be worthwhile for the former salon owner, who also owns another company which manufactures and distributes hair loss products, with thousands of orders being placed for her anti-aging hair care products.
Emerging from the den with 'no regrets', Sajida says the experience is one of the best she could have hoped for 'reaching out to millions of potential customers'.
"I don't want to come out and sound bitter but I do think some of the comments, especially from Deborah [Meaden], were unwarranted," she said.
"The judges seemed to have made their mind up before they had the chance to ask me any questions, and when they did, it was clear that they did not understand my product or the cosmetics industry.
"Rather than asking about my projected growth, my experience or even how much the products would cost, they asked me such basic questions that would not give them any understanding of the business."
After applying for the show in August 2014 with the support of her staff from a separate manufacturing and distribution company she owns, Sajida waited five months for a reply before finally receiving a phone call in January of last year.
Impressing BBC television executives enough to land a spot on the show, she was finally invited down to the 'Den' for its filming in May.
Much of the criticism in the show came from Deborah Meaden, who questioned the product's testing methods, referring to the safety hazard sheet as a 'horror story'.
These comments have been slammed by Sajida, saying Deborah 'quite clearly has no understanding of the manufacturing process for Cosmetics otherwise she would not have said what she did'. 
"I was disappointed that Deborah found the need to keep questioning the animal testing when she wouldn't listen to any of my answers," Sajida said.
"As I said on the show, I can confirm there was one raw ingredient, Glycerin, which was tested by the Cosmetic Ingredients Company in 2012 who carried out the research with regards to the active ingredients.
"Prior to and since filming Dragons' Den in May, I can confirm that we do not purchase Glycerin from this company who carried out the animal testing. Our raw ingredients are purchased from a company who – like ourselves – do not engage in animal testing.
"Deborah's comments were wrong."
Following her television appearance, Sajida has received interest in her products from countries in almost every continent.
Support from family and friends have ensured she continues with the development of products.