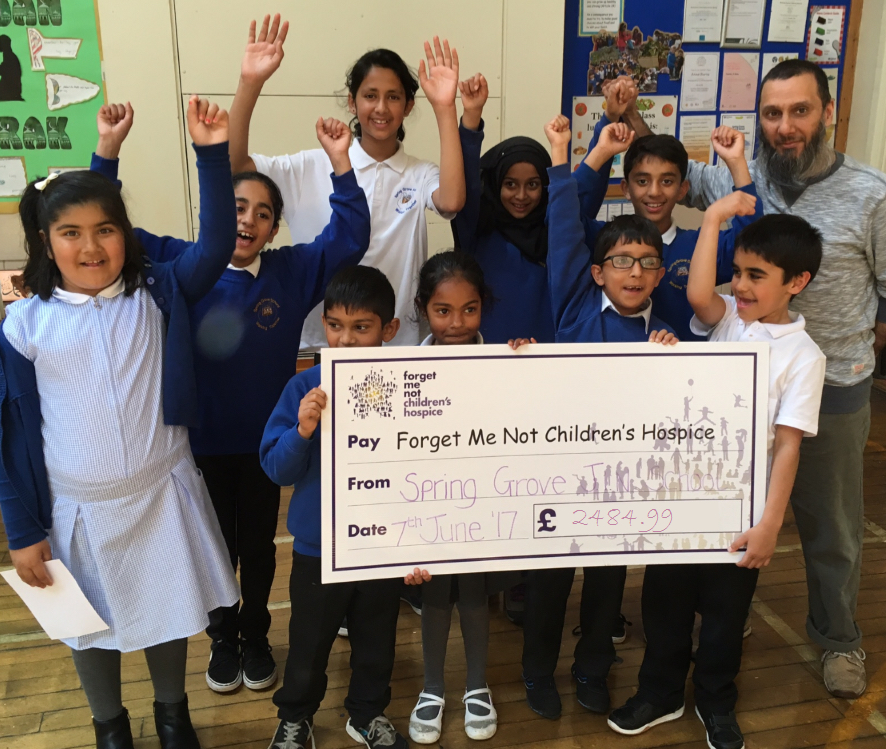 When the fundraising team at Huddersfield-based Forget Me Not Children's Hospice had the idea of challenging local children to raise money for the hospice, they were unprepared for the scale of their response.
"I said in the office that it would be great if we could raise just £80," recalls Lynsey Marshall. "We could never have imagined they would actually raise over £80,000 – and that's before we add in the Gift Aid, which will amount to a further £10,000 at least.
"This is the most successful campaign we've ever run by far! It just shows you how children respond to the idea of other children who are in need."
The idea was to ask local schoolchildren to do a sponsored 'Around the World Challenge' by walking either a mile (primary schools) or two miles (secondary schools) and seeing how their miles added up compared to the circumference of the Earth, which is 24,901 miles. Could they, collectively, walk around the world? In the event, over 25,000 children, in 80 schools, youth groups and uniformed brigades across West Yorkshire threw themselves into the challenge and spanned the Earth with ease.
Word of the walk quickly spread to other schools and groups, including junior sports groups, uniformed groups and faith organisations, who also joined in.
Young people of every age and ability signed up to the challenge, from nursery schools to colleges and even special schools. It became clear that the children felt very moved by the work the hospice carries out.