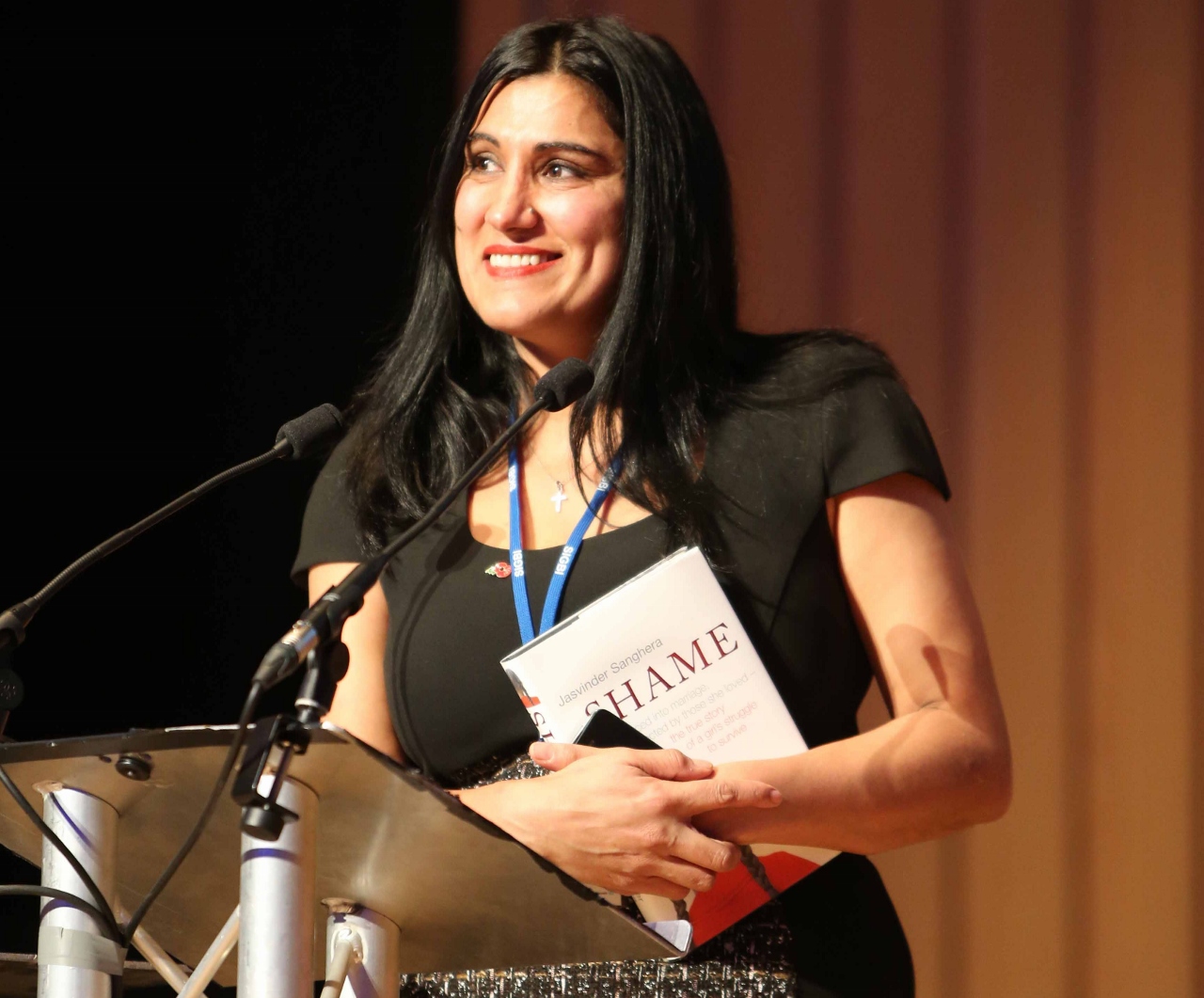 National statistics show that South Asian women in Britain are up to three times more likely to commit suicide than their Caucasian counterparts.
Honour abuse often has multiple perpetrators (often women) from the immediate and extended family and sometimes the community at large which makes prosecutions extremely
difficult.
Human Rights Charity Karma Nirvana hosted their third annual 'Day of Memory Conference' on July 14th to remember those lost to honour killings.
Delegates learnt how local and national partners are tackling honour-based abuse and what they are doing to prevent further honour killings in Britain.
Speakers included Karma Nirvana founder and author, Jasvinder Sanghera CBE, Minister for Crime, Safeguarding and Vulnerability, Sarah Newton MP and West Yorkshire's Police and Crime Commissioner Mark Burns-Williamson amongst others.
Held in conjunction with West Yorkshire Police Crime Commissioner and Leeds City Council the conference presented a unique opportunity for 200 guests to honour the memories of those killed and hear from experts and survivors.
Male and female survivors shared their experiences and explaining how the emotional and physical abuse of honour crimes can quickly escalate to significant risks, disownment and ultimately murder
Delegates were given insight that victims of honour killings are not determined by age, gender, sexuality or religion as well as how to recognise extreme behaviour and best practice in tackling it.
There are an estimated 12 honour killings each year in the UK although the exact number is unknown. In 2016 over 7,000 calls (600 calls per month) were made to Karma Nirvana's helpline from victims and professionals seeking guidance.
The Day of Memory was inspired by Bradford-born Shafilea Ahmed who was murdered by her parents in 2003 after suffering years of abuse for becoming 'too westernised'. A commemorative birthday cake was presented during the conference to mark what would have been Shafilea's 31st birthday.
Leeds City Council signed a city pledge and leading the way nationally to become a beacon of best practice developing a strategy and commitment to tackling these abuses across the city and will be the first to commit in this way. It is hoped other councils will follow suit.
Jasvinder Sanghera CBE said: "In almost 25 years of campaigning I have rarely heard from families or communities speaking out against the horror of honour killings, so who remembers the victims?
"Each year on July 14th we do. We celebrate victim's lives and remember them as the most honourable of beings."
The UN report that there are approximately 5,000 honour killings around the world each year, though theactual number is believed to be much higher.
Jasvinder Sanghera CBE has been a campaigner for 24 years and is the author of several books including The Sunday Times bestseller, 'Shame'. She featured in the award-winning documentary 'Honour Diaries', and her TEDx talk on YouTube has over 62,000 views.