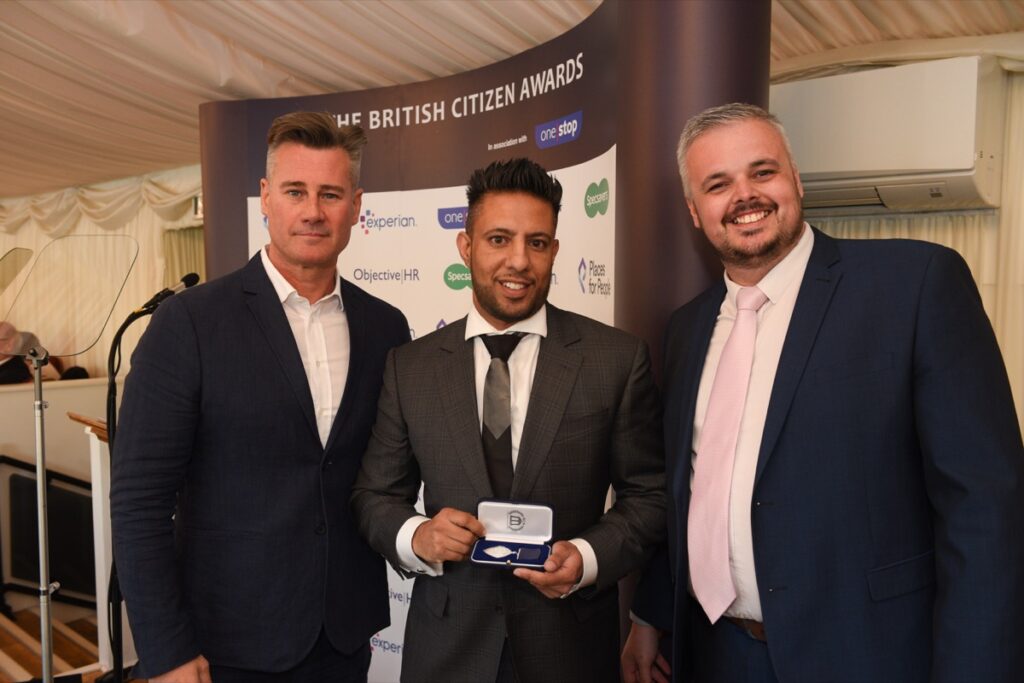 A Heckmondwike businessman is celebrating after being honoured for his outstanding charity work.
Mohammed Shakeel Faraz, from Heckmondwike, has become one of only a handful of people from West Yorkshire to be presented with the prestigious British Citizen Award which recognises exceptional individuals who positively impact their communities throughout the country.
For the local entrepreneur and philanthropist, the accolade is testament to his overwhelming commitment to helping others – which originates from the financial challenges his families faced as he was growing up.
Shakeel, Director of Fastrack Solutions Ltd, says: "I'm absolutely buzzing! "It's a tremendous honour for me to receive this special recognition and be able to bring this certificate of honour back to my home town Heckmondwike.
"I want to thank everyone who nominated me, and take the opportunity to also say The Magic Wishing Well Charity isn't a one man team. It's a team made up of trustees, 100s of volunteers and project managers. Due to this we can fulfil the needs of 1000s of individuals in our community each year"
Shakeel is passionate about making changes in the local community.
One of his first projects was providing free food parcels throughout the local area. These were originally self-funded, but Shakeel soon realised the magnitude of the project and how it wasn't sustainable.
He started fundraising with his team undertaking activities, including charity car washes, BBQ's and auctions, and has to date raised almost one million pounds for various projects.
Each year, through the charity, Shakeel also delivers hundreds of presents to children's wards, including at Christmas, throughout West Yorkshire as well as making some wishes come true for the terminally ill.
He adds: "Throughout my childhood, it's fair to say we lived on the edge of poverty. I shared a bedroom with my three brothers until we were all older.
"When it came to school trips we used to 'pull a sickie' as we simply couldn't afford to go on them.
"I remember one time when I visited the local shop to buy some penny chews. The shopkeeper asked when my dad would be coming in to pay his bill. It really struck me how hard my dad was working to support his family, but was running into debt by having to buy food 'on tick' from the local shop."
He concludes: "I've always believed in giving back to my community and trying to make the world a better place for generations to come. It doesn't matter what gender, colour of skin, age, religion or belief people have, at the end of the day we all bleed the same – no one is superior over anyone else, we're all equal human beings in this world. We should all live in peace and not kill innocent people over land, money and greed."
Shakeel travelled to London to be presented with the award at the Palace of Westminster in a ceremony hosted by TV presenter Tim Vincent. He can now use the letter BCA after his name as a legacy of his achievements.
The British Citizen Award – launched eight years ago – is widely viewed as the nation's way of recognising extraordinary, everyday people for exceptional endeavour and who are truly representative of today's multicultural Britain.
---
Reporting by Andrew Vaux