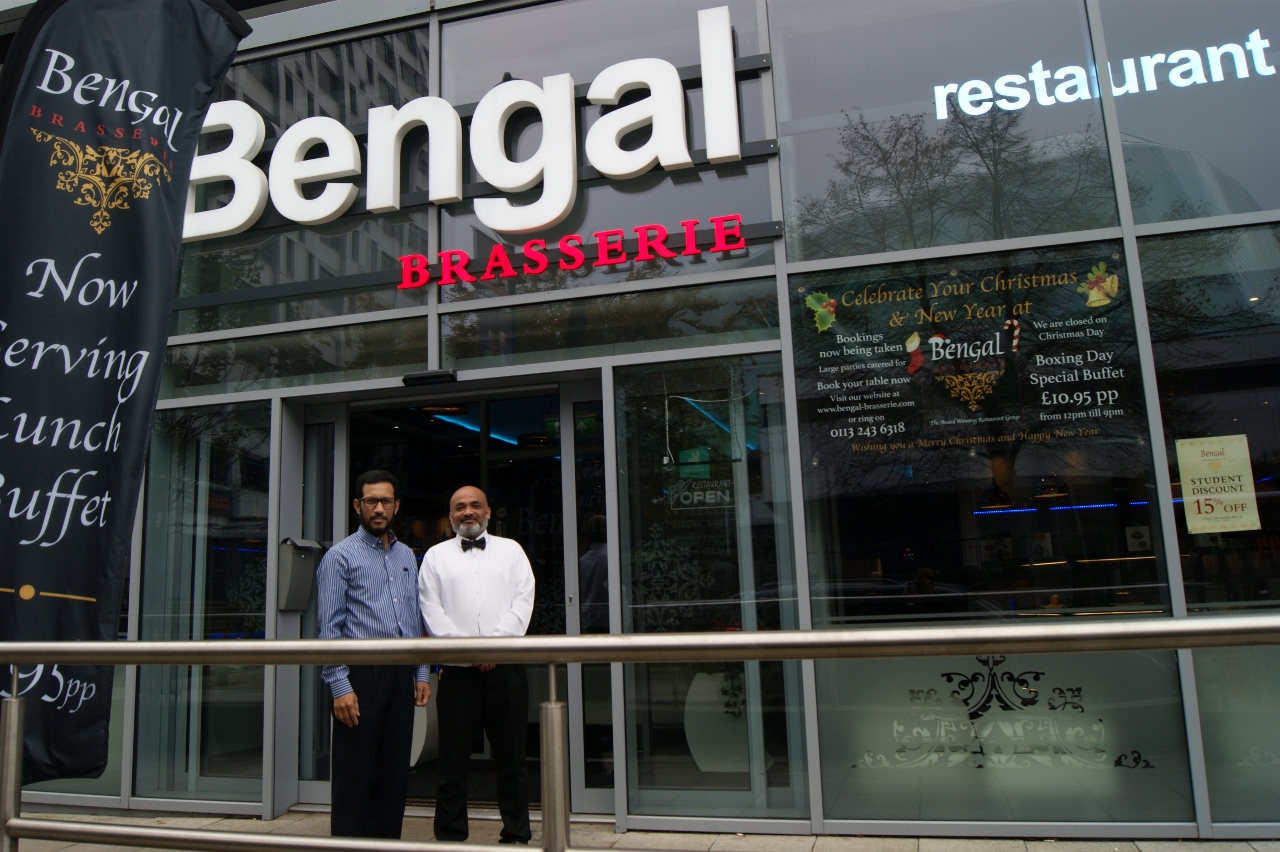 Food fit for a champion
Bengal Brasserie's latest restaurant which adds to their popular growing brand is ideally located opposite the city's world famous First Direct Arena, offering the people of Leeds the finest Indian and Bengali delicacies.
The authentic Indian and Bengali restaurant is the ideal place to go and sample the fine delights on offer, bringing a taste of Asia to Leeds.
Whether you're going to an event at the arena or just in the area, Bengal Brasserie offers fine dining in a relaxed environment to unwind and sit back and forget the stresses of your day and enjoy good company with good food.
The spacious and luxuriously dined restaurant is located on the busy Merrion Way, and sits directly opposite the First Direct Arena, in the heart of Leeds City Centre.
Mr Malik who is in charge of the restaurant spoke of what they have to offer and a brief overview of their journey to where they are today he explained:
"We offer good authentic curry, we cater for everybody whether it be parties, families, business people or people going to the arena. We cater for everyone; all ages are welcome here, we are particularly busier on evenings and weekends.
"The Company began in 1995, The Merrion Way branch is latest addition to the group having opened in 2017. We have another four restaurants in Yorkshire, one is based in the Burley Road area of Leeds and one on Roundhay Roads in Leeds also.
"We have two further restaurants in Wetherby and York which have also proved to be a big hit with people."
Mr Malik explained how there are no current plans to expand further as they are looking to focus on their Merrion Way restaurant ensuring they deliver the usual Bengal Brasserie standard he explained: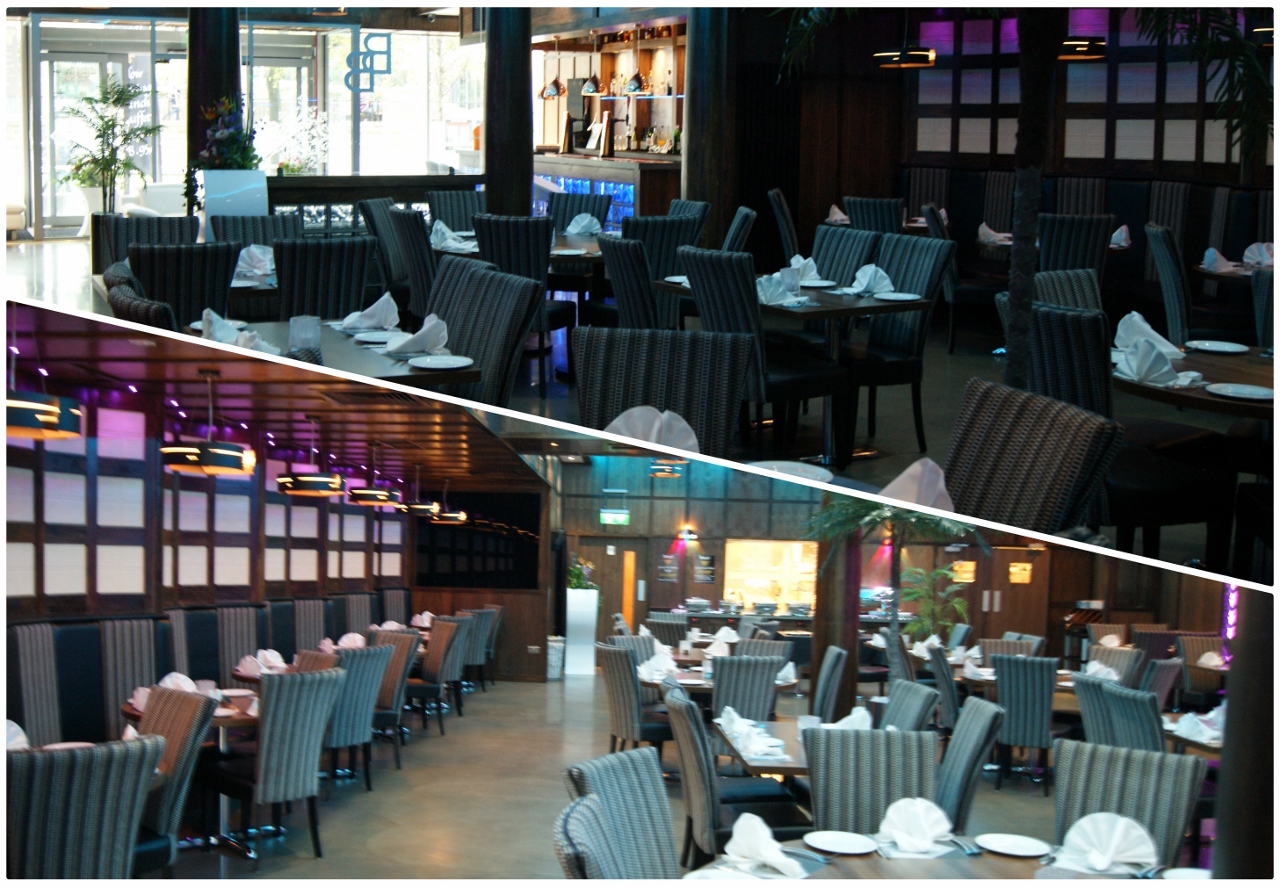 "At the moment we are concentrating on our new Merrion Way restaurant, but once this has settled down, there is no reason we can't look forward we always look for the right time and opportunity."
He then went on to detail what Bengal Brasserie are about and the award-winning service that they provide he said: "Our award-winning chef focuses on Indian and Bengali cuisine.
"This restaurant is a nice contemporary, classic design, with a relaxing atmosphere for people to come and enjoy their time, people can come here to have an enjoyable Asian experience sampling some of the finest food Asia has to offer."
Mr Malik went on discuss the location of the restaurant and its importance of why they decided to branch out this year, he explained:
"We are located in an area of Leeds which is regenerated nicely, being located opposite the Leeds First Direct Arena is a huge plus for us as it gives us a huge opportunity to pull in more clientele, we are already benefitting from this as people come to us for their pre-show meal.
"We have only been open for a few months, but we already have gained a lot of regular clients who recommend us to their families, friends and businesses from the local areas to come to us, so our brand is just going from strength to strength every day.
"We would like to appeal to our Asian food lover, so that they can come to us and enjoy the culinary delights of Asia. Bengal Brasserie is a name that people can trust.
"It is testament to itself that has been able to branch out to a fifth store showing the growing popularity across diners across the Leeds and wider Yorkshire area."
Bengal Brasserie have carried on their stellar service in the industry and continue to provide training and experience to their workers to provide their award-winning service, as Mr Malik explains:
"Merrion Way's Restaurant employs over twenty staff who are specially trained and welcoming with previous experience having worked in their other Bengal Brasserie branches across Yorkshire, ready to provide you a memorable and enjoyable Indian experience."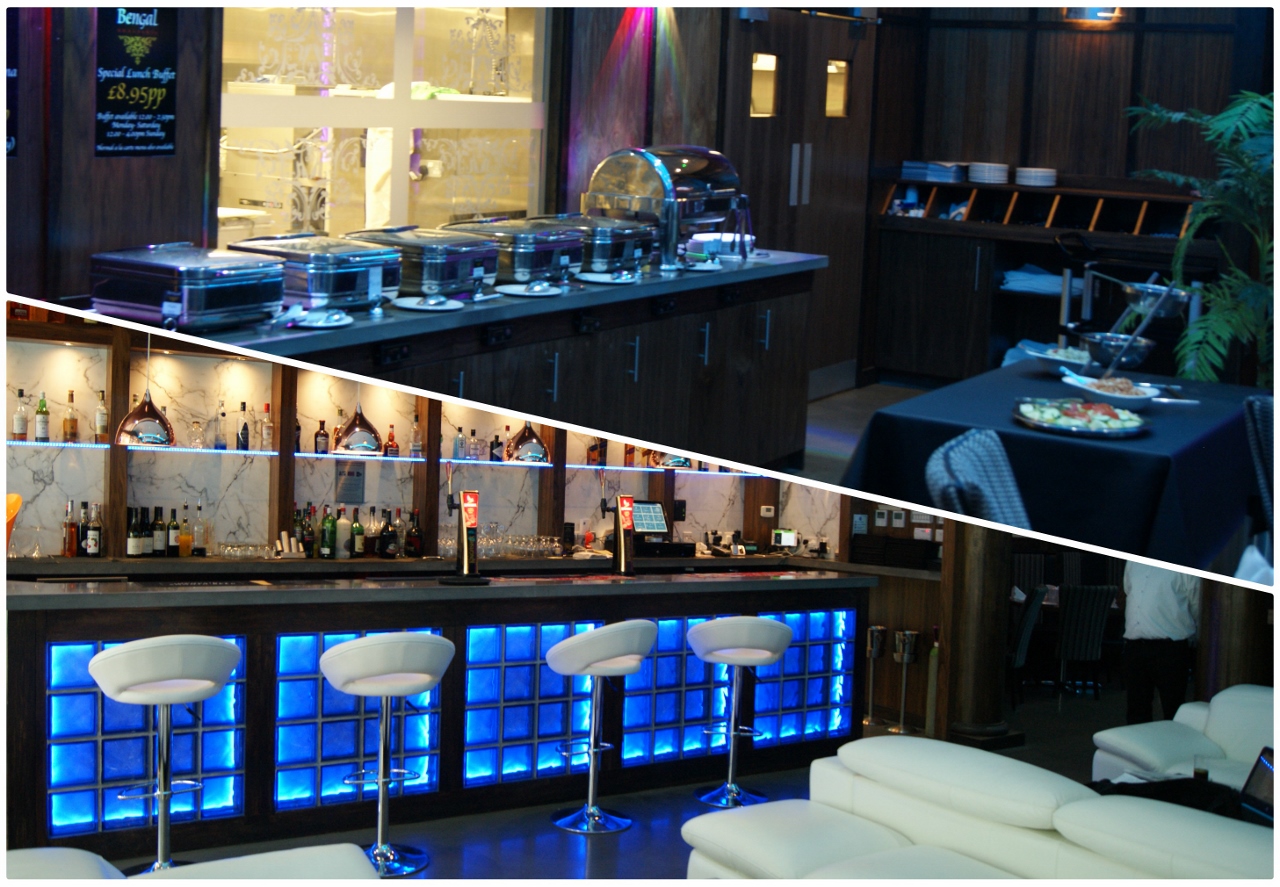 Bengal Brasserie has had lots of familiar faces from TV go through their doors, including local tea time news favourites, to stars of soap and Sporting stars from the area, Mr Malik said:
"Leeds favourite and boxing champion and World IBF title hopeful, Josh Warrington, has a curry named after himself and is a regular diner and friend of Bengal Brasserie.
"We also have regular celebrity visits, from members of Emmerdale with cast and crew regularly coming here with their families and friends, other famous names from the area also dine here, recently Calendar News presenter Christine Talbot dined with us."
Mr Malik then discussed what type of menu's Bengal Brasserie offer and their plans for the next few months he explained:
"We do a special lunch buffet, which is for the business people, we provide like a quick lunch which is very popular, we also sell buffets for pre-arena events for people who are looking to eat a high-quality meal quickly before they enjoy an arena event.
"We are looking forward to the busy period, with Halloween, Bonfire Night and Christmas, with lots of parties being booked up it will be a very busy period. We offer discounts to large parties and group bookings of ten or more people.
"Leeds City centre is an emerging place for fine dining and we are new to the city centre, come and sample our authentic Indian delicacies and enjoy your evening in a relaxed tranquil atmosphere and forget the stresses of your week and unwind while having fun with family and friends and treat yourself to a high-quality evening with the finest Indian cuisine that Leeds has to offer."
Bengal Brasserie is located at 5 Merrion Way, Leeds LS2 8BT. You can contact them to book a table via telephone: 0113 2436318 or visit their website which is www.bengal-brasserie.com.
Their opening times are Lunch 12:00-2:30pm Monday-Saturday when their Special Lunch Buffet is available for £8.95 per person, this is also available on Sundays 12.00-4.00pm. They are then open 5:00pm-11:30pm. While they are open 12:00-10:30pm on Sundays.
Bengal Brasserie patrons also can benefit from two hours of free parking at the car park which is directly above the restaurant, however this does exclude arena event nights.