Bradford College is one of the biggest colleges in the country and one of the largest providers of Higher Education outside of the university sector. It is home to almost 21,000 students, of which 3,000 are studying for a degree, meaning that every year hundreds of students graduate ready to pursue a successful career.
Within the award-winning £50 million campus you will find a friendly and welcoming community of students, tutors and support staff who go that extra mile to ensure the student experience is second to none. Students have access to state-of-the-art facilities including; a fully stocked easy access library, six cafeterias, a restaurant, hair & beauty salons and spa, a technology equipment hire service, free gym, art gallery, a prayer room and quiet personal study rooms.
Aside from the fantastic facilities and social life available to students, there is a wide and varied choice of courses on offer, all of which are created with careers in mind. Courses are available in the following areas; Art & Design, Beauty Therapy & Hairdressing, Business, Management & Accountancy, Computing & Games Design, Counselling & Psychology, Early Years, Childhood & Youth Studies, Engineering, Technology & Construction, Fashion, Textiles & Interior Design, Film & Photography, Graphic Design, Health & Nutrition, Hospitality & Travel, Law, Media Make-up & Special Effects, Music & Performance, Ophthalmic Dispensing & Sciences, Public Services, Social Care & Community Practice, Sport, Exercise & Fitness and Teaching & Education.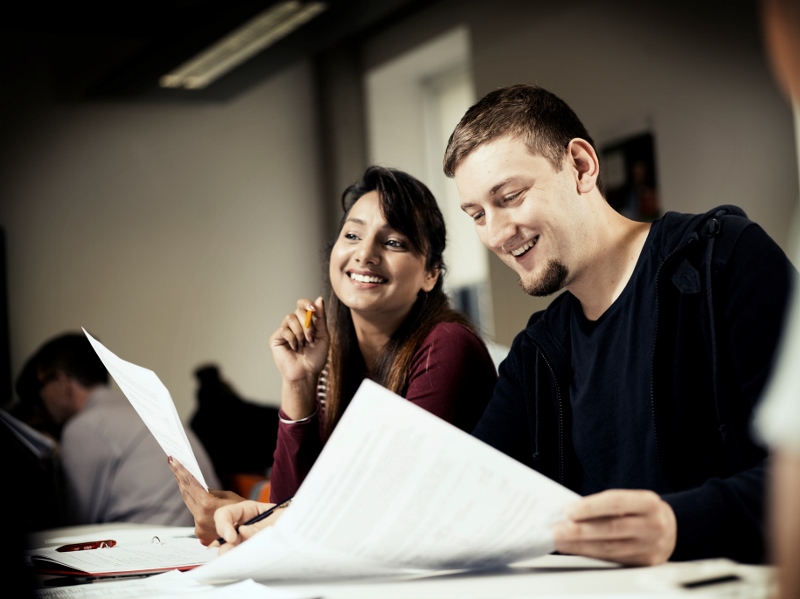 Getting you ready for the world of work is key throughout all of the degree programmes on offer at Bradford College University Centre and that's why work placements are highly recommended and easily accessible. Tutors are on hand to guide and help you find placements and work experience that will truly develop your skills and work ethic. Students also have access to an in-house recruitment agency, Beacon Recruitment, who have contacts with employers that are renowned for taking on Bradford College graduates.
If you're thinking about applying for a degree course then now is the perfect time as applications are still open for September 2016 entry. Students who are currently in the UCAS application process and have been entered into UCAS Extra can make Bradford College University Centre their Extra choice. On Saturday July 2nd 2016, the College will hold an Open Day between 11am and 2pm & that will be your chance to learn more about studying at the Bradford College University Centre & meeting prospective tutors. If you want more information about degree courses, the application process or if you're eligible for UCAS Extra, you can visit the College website, you can also book your place onto the Open Day. Visit www.bradfordcollege.ac.uk to book your place.