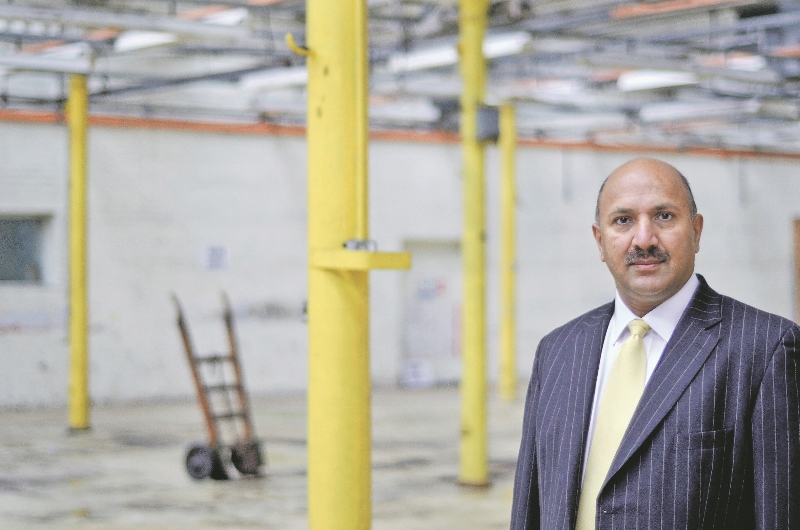 Bradford charity CEO slams education system
The founder of a Bradford charity, which aims to break down barriers faced by South Asian members of the community, has urged other BME organisations to take up the issue of a 'failing education system'.
Dr Mohammed Ali OBE, founder and CEO of the QED Foundation, made the remarks after it was revealed that Bradford came second from bottom in national GCSE results.
Nationally, the number of schools which failed to reach the minimum expectation of 40 per cent of children achieving the expected five A* to C grades, had more than doubled from the previous year to 330 secondary schools.
53 per cent of pupils nationally achieved at least the five expected grades, another steep fall from last year's results of 59 per cent.
Dr Ali said the latest report was a 'wakeup call' to the 'catastrophic issue of the failings of the education system', and something had to be done now to address this.
"Here at the QED Foundation, we urge local BME and Muslim organisations throughout the country to take up the catastrophic issue of the failings of the education system for our young people with their local council," he said.
"As someone who works at the coalface of unemployment for ethnic minorities, primarily for those in Muslim communities, it is simply unacceptable that Bradford has been ranked almost bottom in the national league table for GCSE results."
Mr Ali added that the two 'pillars' essential to the success of any community are education and employment – both things he says need improving in the city.
Bradford was officially second bottom in the results table, alongside Blackpool, with only 44 per cent of students achieving the required grades. Merseyside was again bottom on 35 per cent.
"We must improve the education and employment prospects of young Muslims so that they feel part of mainstream society, and have the opportunity to positively contribute," he said.
"The way the media is currently portraying Muslims as radicalised or terrorists, [makes] young British Muslims feel they are being targeted.
"This in turn, increases feelings of hopelessness and alienation, fuelling racial divides. We must not let that happen. Education and employment are key to inclusion.
"It is the only real solution for lasting, positive change. Education is the only hope, not just for the future of Bradford, but for British Muslims across the UK.
"Education has a transformative power. It changes lives, always for the better, and yet our schools are failing young people at the very first hurdle.
"This is a wakeup call."
Over the past 25 years, the QED Foundation has supported 30,000 ethnic minorities with education and employment skills, working on alleviating poverty, disadvantage and ignorance through adult education and re-training.