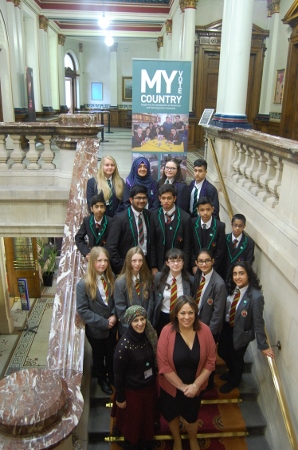 Pupil politicians
Pupils from three schools across Kirklees attended a politically charged celebratory event at Dewsbury town hall last week.
On Friday 29th April, students from Westborough High School in Dewsbury, Upper Batley High School in Batley and All Saints Catholic College in Huddersfield celebrated the completion of their 'My Country, My Vote' project, aimed at ensuring the next generation of voters are clued up on all things politics and the democratic process.
Over recent months, each school has been given the unique opportunity to take part in different campaigns for their local area, culminating in a presentation evening.
For this year's 'My Country My Vote' project – arranged between Kirklees Council Community Heritage and Education Team and the University of Huddersfield – the teens were tasked with delivering presentations of their winning campaign to a jam-packed audience.
Campaigns included: getting lower travel fare concessions to and from school for local young people; re-introducing school lockers back into school, encouraging more youth orientated businesses to open and for improvements to be made to Crow Nest Park in Dewsbury.
The pupils that participated in the project were pre-GCSE age as to not interfere with their exam timetable.
'My Country My Vote' is an initiative which has been running since 2012 and teaches students about running effective political campaigns. It also increases awareness of, and participation in, the processes of local democracy.
Local MP Paula Sherriff presented the awards, after which she gave an impromptu 'question and answer' session where the audience could ask her probing questions about her life as a politician.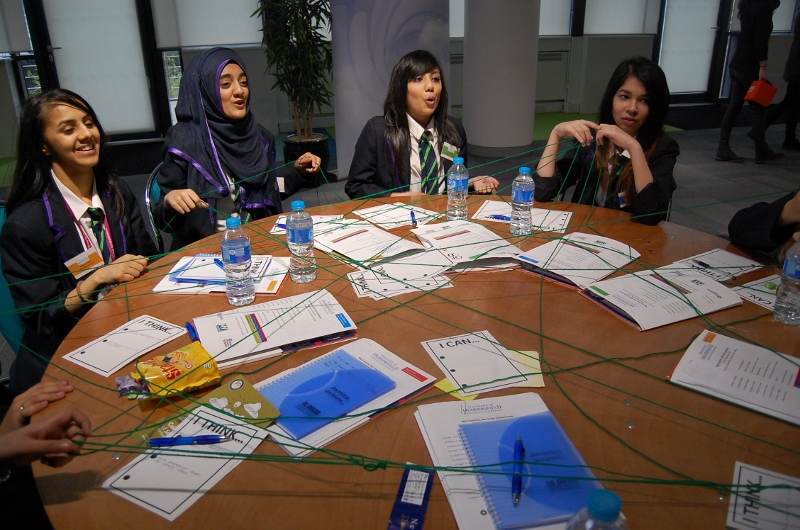 The pupils asked the Labour MP some very searching questions and the audience was very appreciative of the 'no-holds-barred' opportunity to grill a serving politician.
Dr Andy Mycock, Reader in Politics at the University of Huddersfield helped oversee the prohect and praised the engagement of the participating students.
"The My Country, My Vote project has successfully provided opportunities for young people across Kirklees to engage with and participate in local democracy by empowering them to change things in their schools and communities," he said.
"The enthusiasm of the young participants fundamentally challenges the notion that young people are not interested in politics."