On Sunday 24th April, Ranjit Uppal, from Huddersfield, will lace up his running shoes once more and take his first steps of 26.2 miles amongst the sweating crowds in this year's London Marathon.
Along with fellow Switalskis Director, Sarah Cookson, Ranjit has been training hard in
order to raise funds for the Forget Me Not Children's Hospice.
The pair of super-fit solicitors have raised nearly £3,000 so far for children who have life limiting conditions and are hopeful of raising even more before race day.
But is Ranjit ready to run?
"I hope so," he said. "I've been training really hard. I've put the hours and the miles in. Sadly, yesterday someone drove into my car – a rear end shunt – but touch wood, I'm fine and I'm going to see Hal Lepic, my physiotherapist, tonight for my back. Apart from that scare, I should be ok."
Since Ranjit began his training on the 4th January, he's run at least 557 miles and averaged about five runs a week.  According to his fitness stats, he's also climbed the equivalent of 29,423 feet.
"Shimla [a mountain range in northern India] pales in comparison to what I've done," he laughed.
Over the past 18 months, Ranjit, who is known as Yorkshire's answer to the Flying Sikh, has seen his body transform into a lean, mean, running machine, and has lost nearly two stone from pounding the pavement.
"I certainly want to do another marathon, probably one that's abroad and then we'll see – it's a great way to keep fit," he said. "I'd like to thank Stainland Lions Running Club and trainer Mark Pigford, who helped me every step of the way."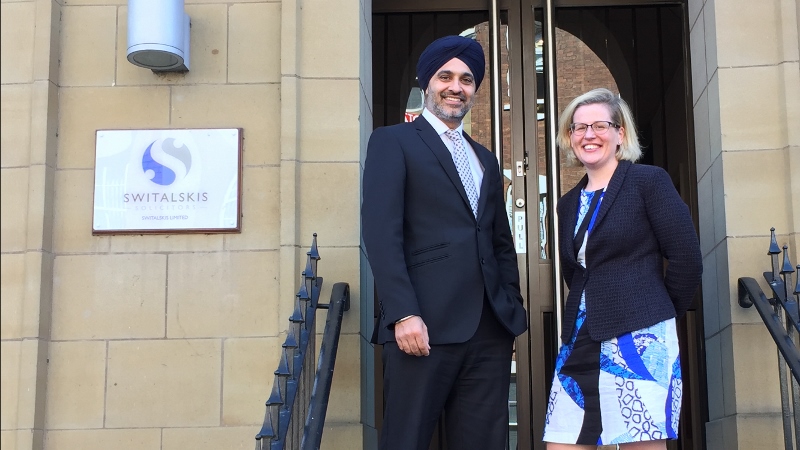 Lucy Burnett, Fundraising Events Manager at Forget Me Not Children's Hospice, said: "The London Marathon is one of the world's greatest runs and we are delighted to have Ranjit flying the flag for Forget Me Not Children's Hospice.
"Ranjit has shown a great passion and commitment both towards training for the event and in seeking sponsorship too and we would all like to wish him the very best of luck come April."
To sponsor Ranjit, visit: http://uk.virginmoneygiving.com/switalskis-solicitors