By: Andrew Vaux
ABOVE: (library pic) Harleen Kaur claimed British kickboxing gold in 2015, after which she won a World Martial Kombat Federation (WMKF) silver medal on her World Championship debut becoming the first British Asian female to represent Team England in the process.
"There were people who constantly tried to put me down and belittle what I was doing…"
Harleen Kaur is certainly a woman with a mission – to fight for gender equality and promote the involvement of females in sport.
And whatever challenges she faces, her strong will and determination always see her through.
Embracing the ethos of local chart-topping band Chumbawamba, Harleen might get knocked down – but she always gets back up again.
The former martial arts champion from Bradford has overcome opposition from members of the local community, funding challenges and lack of venues to build a successful organisation allowing people across the Bradford district to enjoy a healthier lifestyle.
Harleen encouraged a small group of friends to get together in a local park during lockdown, which led her to launch Club Ekta, and is excited about its continued growth in the future.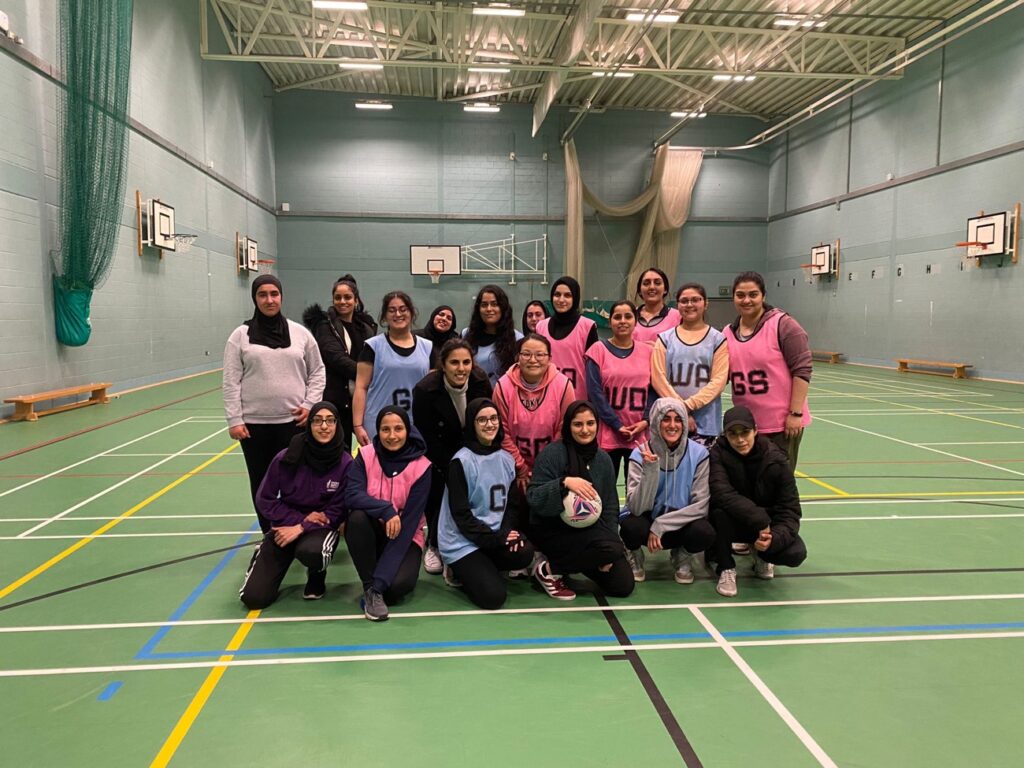 Club Ekta CIC enhances the social, physical and mental wellbeing of women and children using the power of sport – whilst focussing on gender equality and promoting women in sport.
But it hasn't been without its barriers and challenges along the way.
Harleen explains: "I've always recognised the importance of sport and exercise in helping people with their social, physical and mental wellbeing.
"Obviously, the Covid lockdowns were extremely challenging for us all and many people suffered emotionally.
"As soon as restrictions were lifted, and we could gradually get out and meet people again, I gathered a group of friends together for a football 'kick-about' and a game of rounders on the local recreation field in BD5 a couple of times a week."
With a degree in Sports Science, and a dedicated passion for sport and physical exercise, Harleen focused her attention on launching Club Ekta.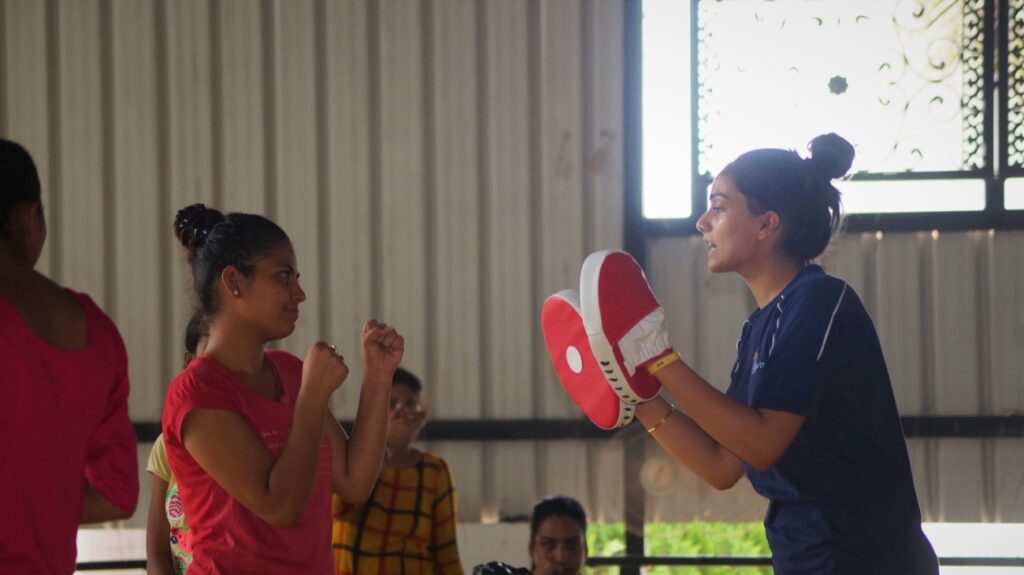 She says: "It seemed such a good idea and something which would really benefit the local community, but I couldn't understand the challenges I soon started to face.
"There were people who constantly tried to put me down and belittle what I was doing. I just don't know what their problem was."
"Whether they were envious of my previous sporting success, or just couldn't understand that someone was showing the drive and commitment to do something positive for the local community.
"There are still some critics today, but I don't let them get me down and, if anything, their behaviour just inspires and motives me further."
She continues: "I immediately realised I'd need to attract funding. Not surprisingly, this proved difficult at first. However, despite the setbacks, I never gave up.
"Small pots of funding gradually came in, and I have to thank Bradford Council who have been extremely supportive.
"The next thing to do was to find premises – somewhere warm and out of the wind and rain we experienced in the park! I gradually found Bradford Academy, Manningham Sports Centre and The Climbing Hub and I'm extremely grateful to all these venues."
So, what does the future hold for the group?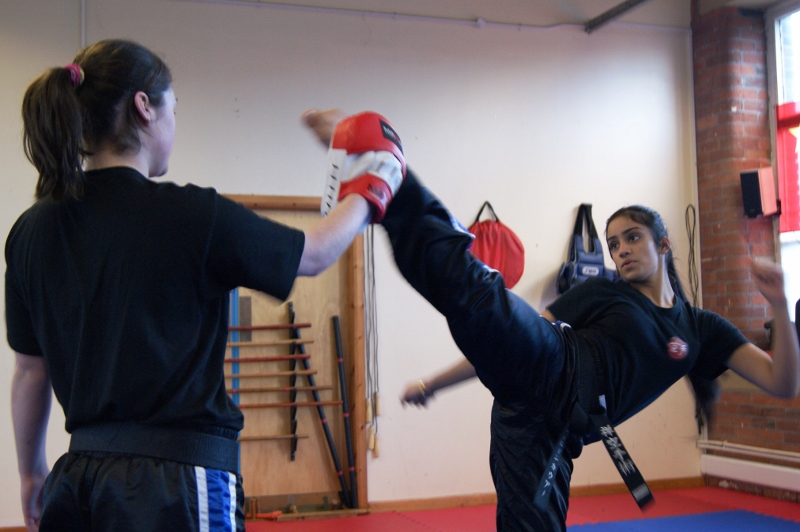 Harleen explains: "We want to shatter the stereotypical perception of a private members' club which people see as very stuffy and only open to people who can afford it.
"We're building community cohesion and reducing isolation and want to cover as many areas of Bradford as possible and make it accessible for everyone.
"We support each other outside the sport sessions and have turned into a big family. We organise walks, social events and trips with each other and it's amazing to see what can happen when women empower each other."
Harleen became interested in martial arts at the age of eight when she started karate, winning the national championships in 2013 and 2014. She took up kickboxing in 2015, winning the British Championships and representing Team England at the World Championships where she won silver.
She has now switched sports to Taekwondo, training and coaching with Horizon Taekwondo Academy GBR.
Two years ago, she won the Sporting Achievement category in the Yorkshire Asian Young Achievers (YAYA) awards.
Anyone wanting further information about Club Ekta CIC should contact Harleen Kaur, Email: harleen@clubekta.org.
Club Ekta CIC weekly programme
Monday: Football (Ladies Only), Manningham Sports Centre, Carlisle Road, BD8 8BA, 6.30pm.
Tuesday: Fitness (Ladies Only), Bradford Academy, Teasdale Street, BD4 7QJ, 6pm.
Tuesday: Yoga (Ladies Only), The Climbing Hub, Beckside Business Park, BD7 2BR, 8pm.
Wednesday: Taekwondo (Kids & Mixed Adults), Sedbergh Sports Centre, Cleckheaton Road, BD12 0HQ, 7.15pm.
Wednesday: Cricket (Ladies Only), Dixons Allerton Academy, Rhodesway, BD8 0DH, 7.30pm.
Thursday: Netball (Ladies Only), Bradford Academy, Teasdale Street, BD4 7DQ, 8pm.
Saturday: Badminton (Ladies Only), Bradford Academy, Teasdale Street, BD4 7DQ, 2pm.
For accessibility, a new kids and mixed adults class has just been launched at Sedbergh Sports Centre, Cleckheaton Road, Bradford, BD12 0HQ, Wednesdays 7.15pm.