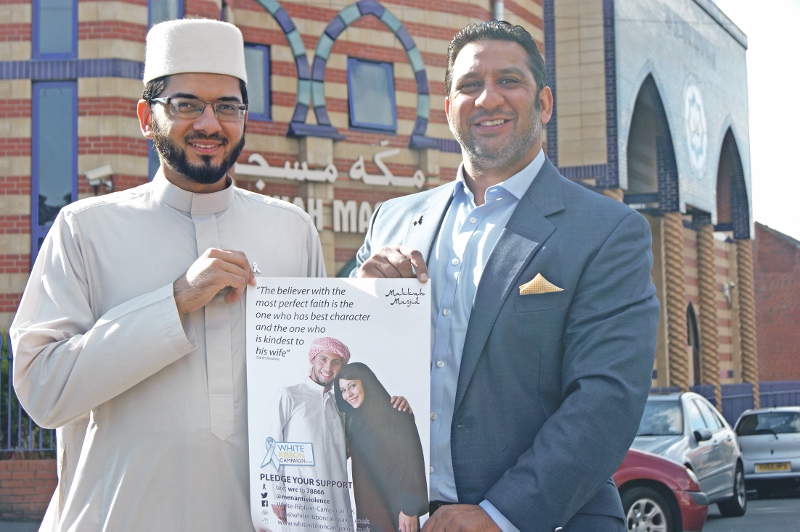 Former rugby international reiterates commitment to 'tackle' violence against women
Sixteen days of activism are currently taking place across the UK as men stand up to violence against women as part of the national White Ribbon campaign.
Established more than ten years ago in Britain, the project has grown in size every year and is backed by high profile politicians, celebrities and sportspeople, wearing the charity's badge.
This year, many members of the House of Commons wore the emblem on White Ribbon Day.
A number of ambassadors represent the initiative locally, from a range of backgrounds, including former England rugby international, Ikram Butt.
In his role as sports campaign manager, Ikram has successfully created a presence for White Ribbon in a number of sports and first began working with the group seven years ago.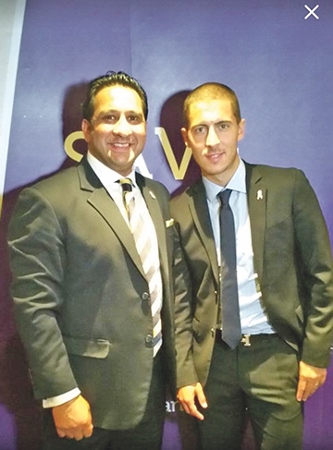 He praised the public response to the 16 days of action this year through a number of awareness projects.
"We have been overwhelmed by the support from many of the organisations and agencies that we have been working with over the years and this year we have had a fantastic response," he said.
"From a cross section of parliamentarians, local authorities, colleges, universities, voluntary and faith organisations and individuals they have all spoken out in support of the campaign."
Ikram admitted that he knew little about the campaign when he first signed up to be an ambassador in 2008 yet quickly grew into his role.
Launching the sports project last year, it has already proven to be a successful way of interacting with men and boys in regards to the White Ribbon campaign.
He added: "Tackling the sporting arena seemed logical for White Ribbon as it would allow access to and the ability to influence the mind-set and attitudes of men and boys.
"In my experience as a former professional rugby league player, I have witnessed first- hand inexcusable behaviour that when I look back now, by being a bystander and not speaking out, I was just as guilty as the perpetrators.
"Unfortunately, there is still very much a dressing room culture within the sporting environment, whereby derogatory remarks or 'banter' goes unchecked. Without the presence of females, the boys and men are uninhibited and unashamed to discuss, or brag about their exploits and conquests.
"For this reason, working with men is crucial to encourage them to report violence and not be bystanders because domestic violence is one of the most chronically under-represented crimes."
Local sports legends such as Garry Schofield have pledged their support to the campaign alongside internationally renowned names like Chelsea FC's Eden Hazard.
White Ribbon Day coincides with the International Day for the Elimination of Violence against Women and is followed by 16 days of activism against gender violence.
Men and boys in particular are encouraged to wear the white ribbon in support of the campaign.