Produced in partnership with the UK Government
During lockdown, stories unfolded of gems within communities that had risen to the challenge of playing a vital supportive role.
One such story is that of a maths teacher who decided to thread up her sewing machine and called out for people to assist with making much needed scrubs for NHS staff in Yorkshire.
Fran, a teacher at St John Fishers High School, launched her response to the national shortage of scrubs via a Facebook group aptly named 'Harrogate Scrubbers'.
Liaising with Harrogate and District NHS Foundation Trust (HDFT), which operates Harrogate District Hospital, Fran agreed to produce scrubs, laundry bags, scrub caps, and waterproof gowns.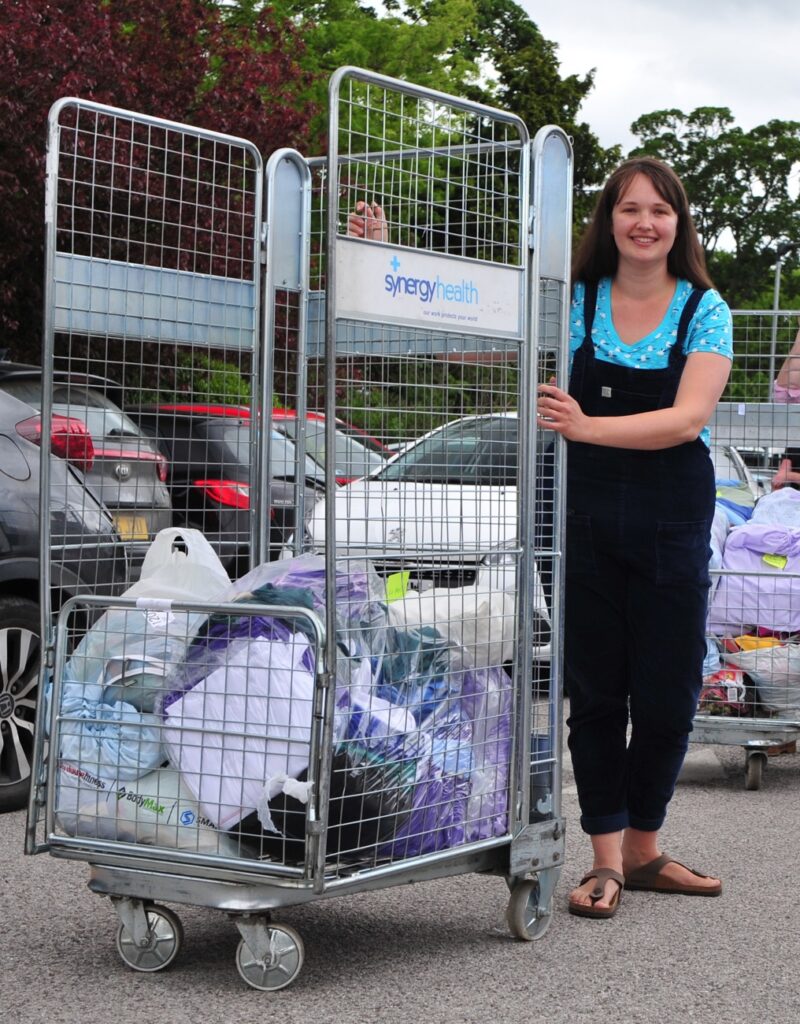 Fran says: "The community response has been genuinely humbling, with offers of help from people stuck at home, community groups, local companies, and professional sewing groups.
"We have had over 200 people join in, including furloughed opticians and retired former NHS workers, all sewing from their homes.
"We also had a huge army of volunteer drivers who were so grateful to have a purpose and help other people out; this really has been a celebration of people coming together, and I feel so lucky to be a part of it."
Harrogate Scrubbers' colossal achievement in just six-weeks has been nothing short of remarkable.
The community-led project produced 2037 scrubs for 679 staff in hospital.
They also provided 260 PPE gowns and over 550 scrub hats, 400 headbands and 1000 scrub bags.
HDFT's Chief Operating Officer and Accountable Emergency Officer, Robert Harrison, said: "We are overwhelmed by the public response to supporting both the NHS and our local hospital and staff.
"Community initiatives like this are very welcome. We are very grateful for the support of members of the public – thank you to the wonderful local community for your support for the NHS."
Cash & Carry bosses educate small businesses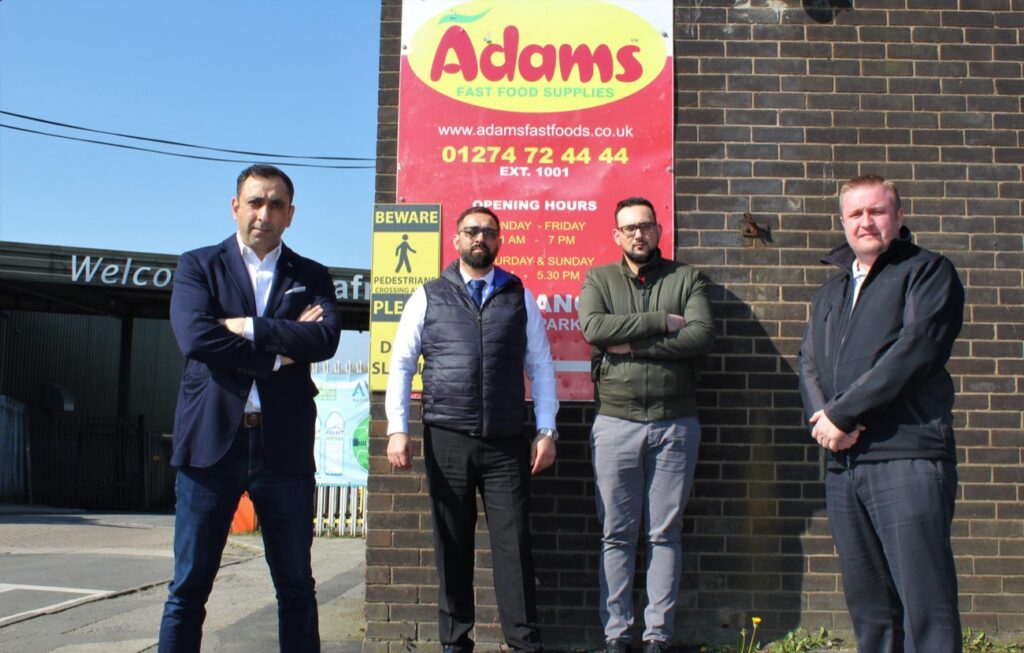 From their Yorkshire homeland, bosses of Adams Cash & Carry chain played a key role in educating and assisting the hospitality sector hardest hit during the pandemic lockdown in March.
Adams were approached by dozens of restaurant and takeaway owners who faced lockdown and adapted to new health and
safety guidelines.
They found themselves in the unique position of supporting businesses and training them on how they can continue to operate
safely.
Sajad Hussain of Adams Fast Food Supplies said: "At a time when unnecessary social interaction was discouraged, food delivery outlets played a pivotal role.
"Across all our nine stores, we were being approached by takeaway owners who were following guidelines and needed support"
"We immediately implemented a policy across the whole group and placed a dedicated 'Covid-19 Response Team' to advise our customers.
"This included helping them adapt their practices to reassure customers of hygiene standards and reiterate social distancing measures.
"We also trained them on how they could safely carry outdoor-step deliveries, in-store collections as well as encouraging them to
implement contactless payment systems."
Alongside ensuring their customers had the UK Government's updated information on how to trade safely, Adams also kept the positivity growing by teaming up with national food supplier Aviko to promote a #FoodHero campaign throughout lockdown. Visit
www.aviko.co.uk/news/everyday-food-heroes for more information.
School's DT Department produces hundreds of PPE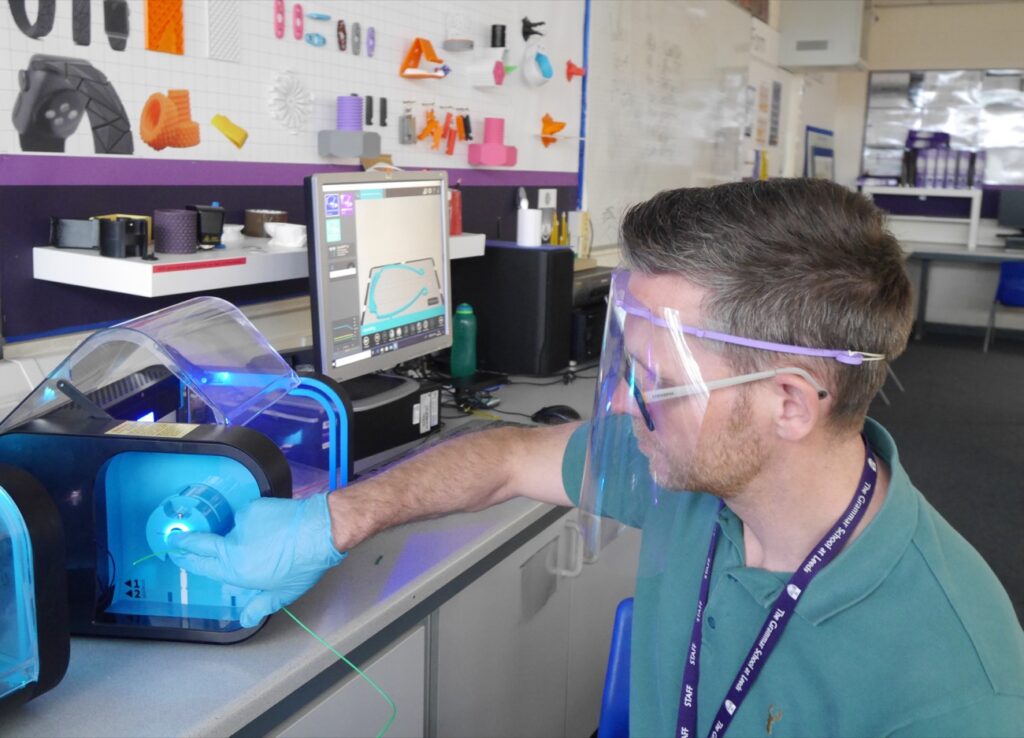 News reports across the country highlighted the difficulties faced by hospitals, GPs, and other care providers in sourcing PPE for their key workers.
Simultaneously, in schools and colleges around the country, 3D printers and laser cutters were sitting idle.
Although student projects have been on hold for the time being, the design technology workshop at The Grammar School at Leeds (GSAL) remained 'open for business' during the coronavirus outbreak.
The workshop's 3D printers worked at full stretch as John Bagshaw, the school's head of design technology, responded to the demand for vital personal protective equipment (PPE) to keep frontline healthcare workers safe.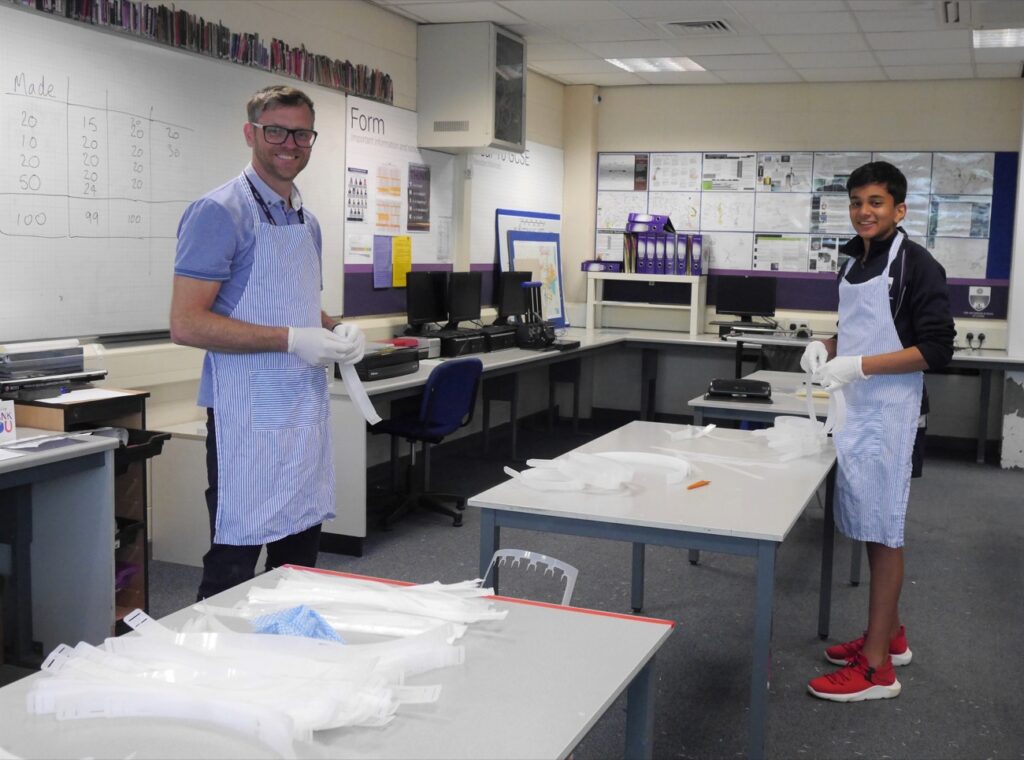 To date, GSAL has despatched 4,000 face visors and donated over 500 pairs of protective glasses that would otherwise have been unused in the science labs.
Initially John had three 3D printers working at full stretch to manufacture headbands for the face visors. Within a couple of weeks he boosted production by a further 100 visors a day using a new design that could be made on a laser cutter.
Mr Bagshaw said: "In partnership with six other schools, we've provided PPE to NHS providers, GP surgeries, pharmacies, police, shops, care homes and dentists, even posting items to London, Wales and Scotland.
"It's been a magnificent effort by colleagues and students still attending school, who helped on the production line whenever they had time."
To read some more inspirational stories, please visit: https://www.greatbritaincampaign.com/inspirations