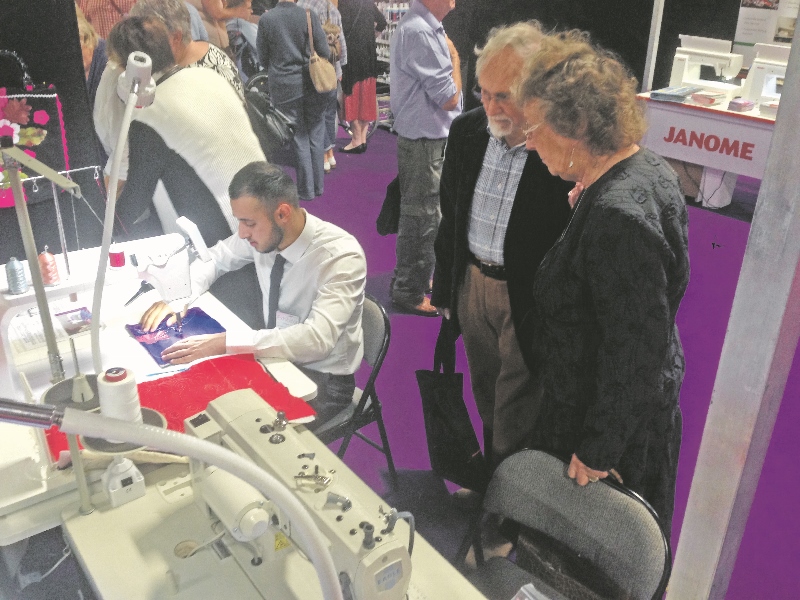 A specialist service every time
With over 65 years of combined experience, and with showrooms in Rochdale, Oldham and Leeds, SA Sewing Machines and the specialist Pfaff Service Centre, between them boast dozens of machines for every sewers needs – be it Industrial or Domestic.
Both businesses have grown immensely in size and reputation over the past few decades, working with every type of client from national businesses to individual customers.
As a result of their commitment to providing a friendly personal service, the reliable high quality retailers can now offer the most competitive pricing around.
Saeed Ahmed, owner of SA Sewing Machines and Mark Briggs, owner of the Pfaff Service Centre agree that: "We appreciate that for all of our customers, value for money is perhaps the most important consideration but without compromising quality.  We manage to strike this balance by using skilled traditional craftsmanship whilst being able to offer modern technology"
They have approximately 80 different sewing machines on display at any one time, shared between Rochdale, Oldham and Leeds, with prices starting from as little as £99, all set up and ready for demonstration.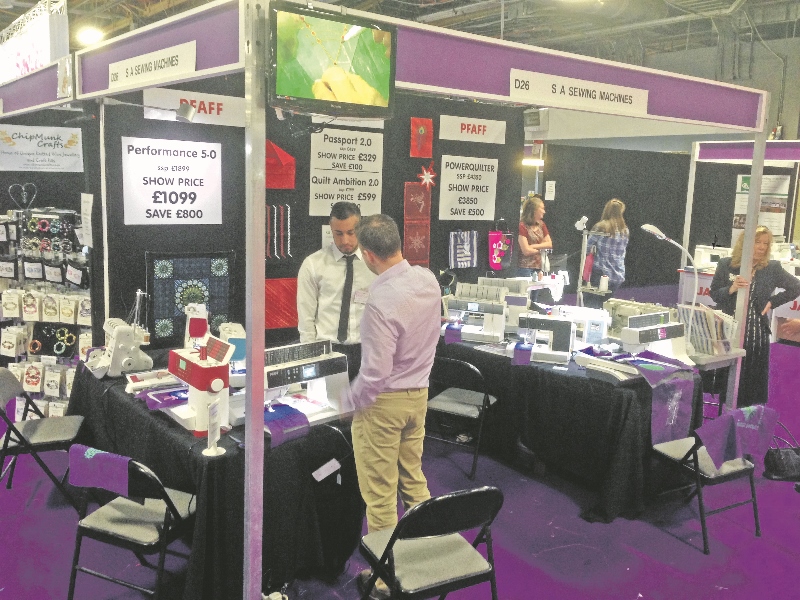 New industrial machines start at just £399 whilst Roller Presses begin from only £999.  These presses have proven to be an asset to hoteliers, restaurants, residential and nursing homes, colleges and any establishments which have regular ironing and pressing requirements
As well as home sewers who enjoy dressmaking, quilting or embroidery, SA Sewing Machines also work with local community centres, schools, colleges, councils, hospitals, factories and manufacturers, tailors and alteration outlets, furniture and vehicle upholsterers and regularly exhibit at exhibitions in Manchester and Harrogate.  
Whilst Mark, who has been a Pfaff sewing machine, overlocker and iron press specialist since 1980, and was trained by Pfaff in Germany, and has utilised his skills all over Europe.
SA Sewing Machines whose showrooms cover Rochdale and Oldham and the surrounding Lancashire and Manchester areas, has an excellent selection of both domestic and industrial models at the Rochdale branch from basic flat bed machines and overlockers to under bed trimmers, walking foot machines, zigzag and twin needle models to name but a few.
The Oldham branch offers an array of domestic machines and a selection of flatbed industrial machines primarily for home sewers.
The Pfaff Service Centre in Leeds also carries a good selection for those people living in Yorkshire.
Specialist machines are available to order at all locations and can meet any specific requirements you might have.
Whether you are a business owner looking to purchase a high grade sewing machine or roller press, or a home sewing enthusiast, SA Sewing Machines and the Pfaff Service Centre are here to help you.
SA Sewing Machines will have its next public exhibition in November at the Knitting and Stitching Show in Harrogate. More information about the dates and times are available by visiting www.theknittingandstitchingshow.com/ harrogate
SA Sewing Machines
1 Halifax Road, Rochdale, OL12 9BD
79 Lees Road, Oldham, OL4 1JW
Tel: 01706 355529 / 07868 725753
Email: info@sasewingmachines.co.uk
Pfaff Service Centre
36B Barkston House,
Croydon Street,  Leeds, LS11 9RT
Tel: 0113 2457688 / 07860 662198
Email: pfaffservicecentre@btconnect.com