Luxury perfumery Scent Salim donates gifts boxes to refugees and those less fortunate ahead of the holy month
An elite fragrance brand, Scent by Salim, partnered up with the Give a Gift charity to donate over 100 Ramadhan gift boxes to those less fortunate ahead of the holy month.
Ilyas Salim, founder and managing director of Scent Salim, and his team from Roundhay Road in Leeds, distributed the beautiful boxes containing Oud scents, shower gels, shampoo, Oud soaps, amongst other personal care items.
Salim said: "Ordinarily in these circumstances food and clothes are distributed, but on this occasion I wanted to treat those less fortunate to something more luxurious in the spirit of Ramadhan.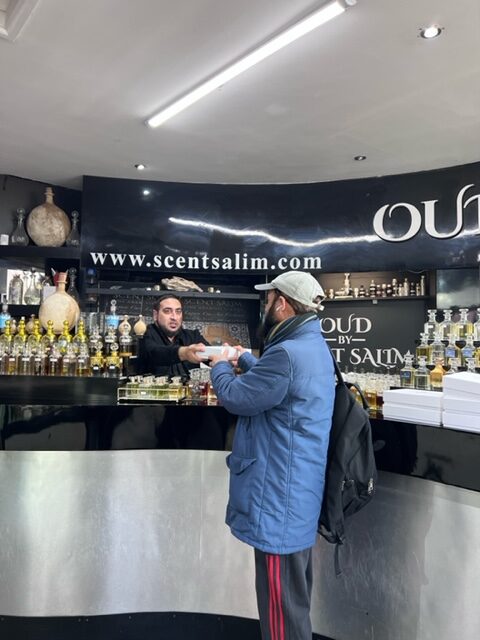 "The gift boxes were extremely well received by locals from the area who are less fortunate than others, and for those who don't have funds to treat themselves to luxury products.
"I'm delighted we brought smiles to so many faces. Ramadhan Mubarak!"
Scent Salim specialise in elite perfume and oud's which are sourced from the finest fragrances and oud's available from around the world on the market. Combining the best Arabian and Western Scents on offer.
They have branches in Leeds, Batley, Bradford, Manchester and the Midlands. They also retail their products online, visit www.scentsalim.com for more information.