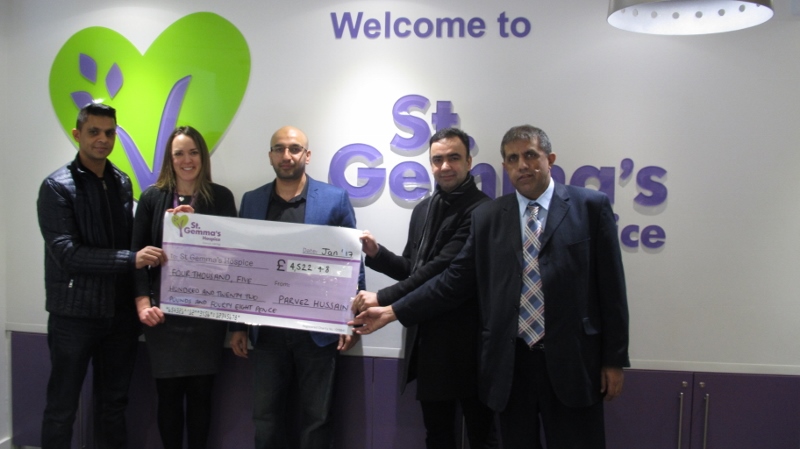 Just two months after surgery, a father-of-four took on the 'tallest' challenge yet" as he ventured up Mount Snowdon for charity.
Parvez Hussain, who has torn up the track doing a number of marathons, 10ks and triathlons in the past, completed the mammoth climb in aid of St Gemma's Hospice and the Give a Gift initiative.
After suffering a leg injury – which required a minor surgery, and a hernia operation, Parvez had limited time to prepare for his trek but was determined to see through his commitment.
"For many years I have helped UK based charities by fundraising and have tried my very best to raise as much money as possible," he said.
As well as receiving bundles of support from friends and family, Parvez also got local councillors in his corner, raising a whopping £7087.48.
"This is my record high in fundraising," comments an elated Parvez.
"My previous record was £6250. Furthermore, and I got an email from JustGiving confirming I'm in the top 3% individual fundraisers for 2016. I'm totally delighted," he adds.
"I must say a special thank you to everyone who helped me raise this incredible amount of money, and to my principle sponsor – CC Continental Supermarkets."
Parvez's funds have been donated to St Gemma's Hospice in Leeds, Martin House Children's Hospice, the Children's Heart Surgery Fund and a local nursery Honeybeez.
Now the avid fundraiser reveals this year he's hoping to either climb Ben Nevis or go the extra mile by trekking the Great Wall of China for local Leeds-based charities.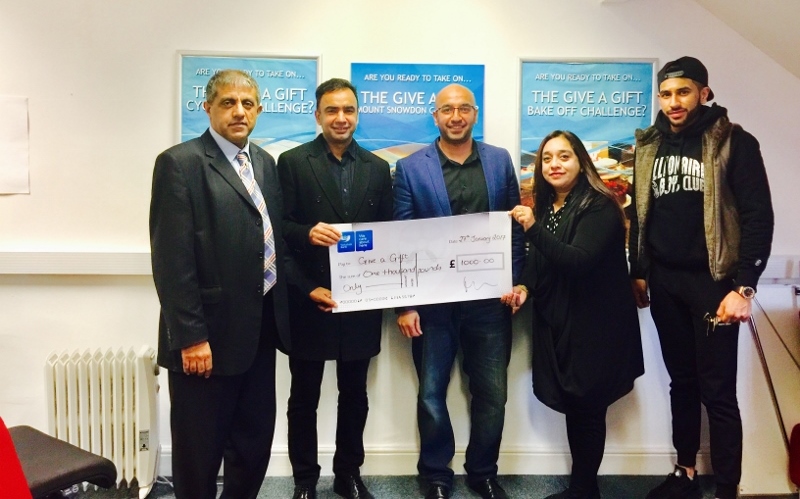 Jenny Dixon, Senior Corporate Fundraiser at St Gemma's Hospice, said: "On behalf of everyone at St Gemma's I would like to congratulate Parvez on the fantastic achievement of climbing Mount Snowdon and for raising an amazing £4,522.48 towards our patient care.
"It costs £450 per day to care for a patient on our In-Patient Unit and so the money that Parvez has raised will go a long way towards helping local patients and their families during a very difficult time."
It costs £25,000 every day to run all of the Hospice's services, with the generous support of the local community helping to make up a large proportion of this.
Praising Parvez, Rifhat Malik of Give a Gift said: "We are extremely grateful to Parvez for his amazing fundraising efforts for Give A Gift yet again.
"Give a Gift was set up approximately four years ago to help non-Muslim causes and encourage Muslims in particular to support local causes as well as supporting international causes."