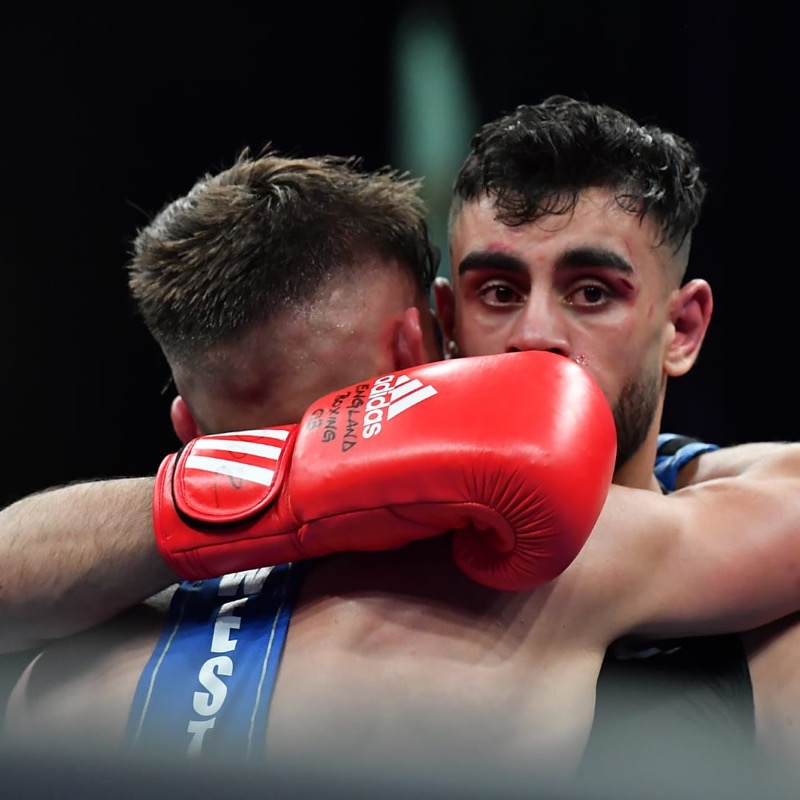 With just four years of competitive boxing under his belt, 18-year-old Amaar Akbar from Dewsbury reached the finals of the England Boxing National Amateur Championships.
Though the teenager ultimately lost out on the top prize to Sam Noakes of Kent, his progression to the finals in his first year in senior competition, and just four years after taking up the sport, has captured the attention of many within the sport.
Amaar beat the number one seed, Isaacs Milburn on his way to the finals, which were held at Manchester Central Convention Complex earlier this month.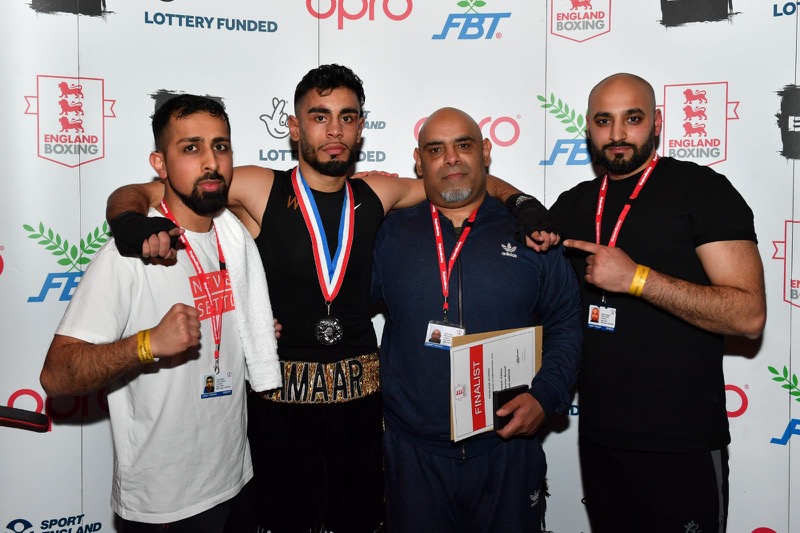 While disappointed not to get the title, the teenager described making the final as a "big thing" in his first year since stepping up from the youth ranks.
"I've only had 30 bouts and been boxing four years," said Amaar.
"I won two national titles in my first two years and also Yorkshire titles, but then I had a tough time of it as a Youth and even though I knew I could win things, it didn't quite work out that way.
"This year things have come right. I think the headguards coming off as a senior has helped me because you can see more shots coming."
The light welterweight trains at his father's Warrior Breed Gym in Dewsbury and is studying a Level 3 Sports course at Bradford College, which boasts among its former students Nicola Adams OBE – the first woman to win an Olympic boxing gold medal – and Team GB's 'Hurricane' Harris Akbar, who is aiming to represent Great Britain in the 2020 Olympics in Tokyo having last month won a silver medal in the European Under 22 championship in Russia.
Proud dad Zahir Akbar, a former probation officer, who owns Warrior Breed Gym, takes care of every aspect of his son's training: "I've been coaching Amaar and training him four to five times a week between 1-2 hours per session," explains Zahir.
"I plan all his sparring and travels all around the country with him, and deal with the mental and emotional aspects of the sport. I also take care of his diet – though I'm not much of a cook – Amaar's mum takes care of prepping all his meals.
"Amaar has had much success in his short boxing career to date winning two national titles, five Yorkshire champion titles including the youth under 64kg belt holder. He's a 2-time boxcup champion, junior finalist and a senior elite finalist," adds Zahir.
Amaar has very strong faith in his religion and tells how his faith, family and friends have helped him come through some very dark spots in his life.
"I lost a very loving aunt in 2011, then just two weeks later lost my youngest brother to a heart condition," reveals Amaar.
"It was a very dark period in my life and as a family we've had a lot to tackle. But belief, perseverance, and mental strength kept me focused on the sport that I love. I know that boxing has helped me deal with some traumatic events in my life."
When Amaar has a boxing match or tournament to prepare for, he trains 5 to 6 days a week with 2 or 3 session per day depending on his mental and physical well being. He says trying to juggle college and boxing very hard task, but one which has slowly learnt how to master.
Mally McIver, boxing coach at Bradford College, said: "Getting to the final is a hugely impressive achievement for someone who has only been boxing four years and has only just stepped up to the senior level.
"Amaar definitely has an exciting future. He is one to watch."