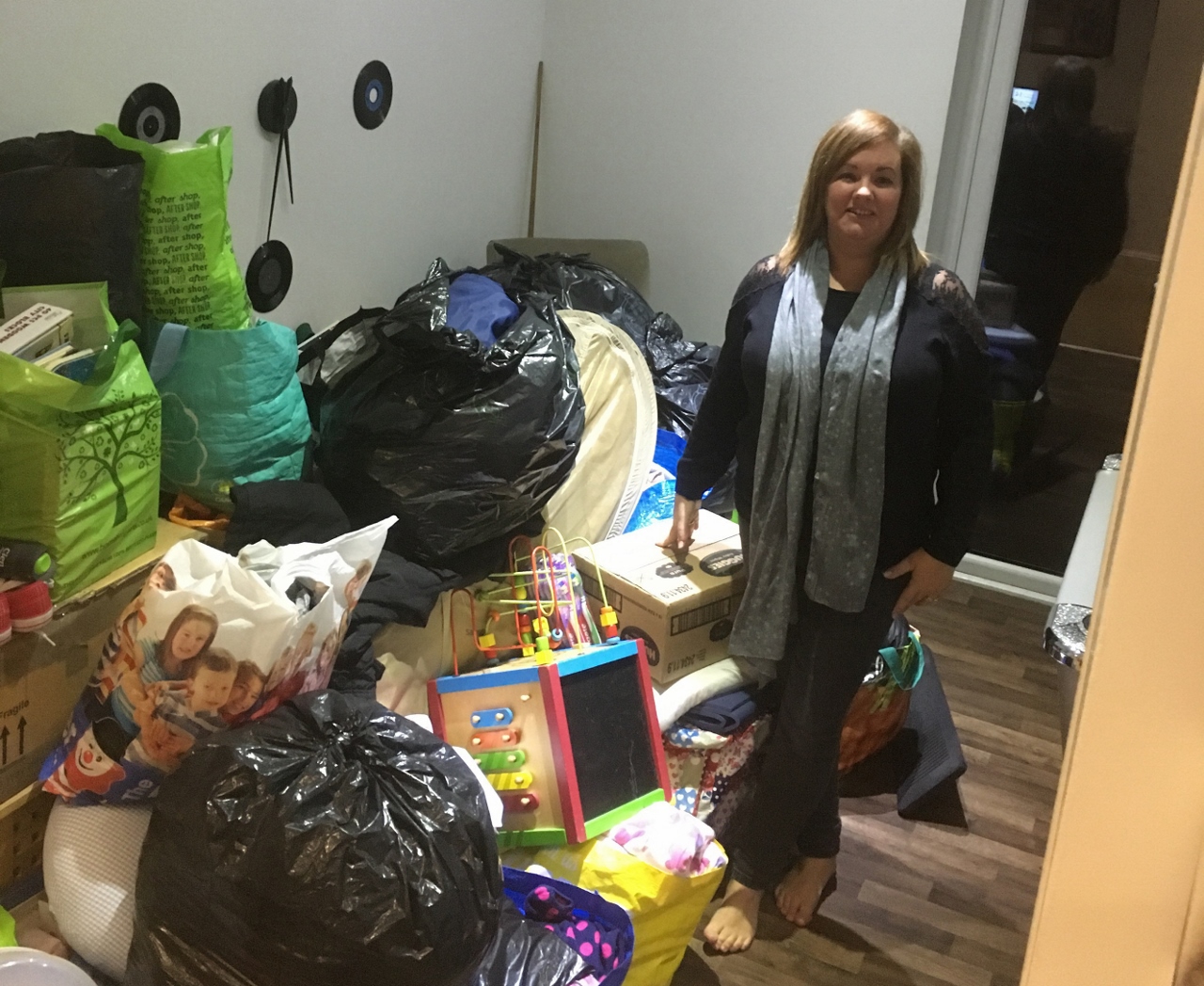 A Bradford College student has been so moved by the plight of refugees in northern France she is filling a van of goods and delivering them in person later this month.
Helen Routledge, who is in the second year of a social work degree at the University Centre Bradford College, is collecting clothes, toiletries, tents and toys to distribute to the needy around Calais, Dunkirk and Paris.
According to Care4Calais there are currently around 1,000 refugees sleeping rough in Calais and Dunkirk and over 1,500 in Paris.
Bags are already piling up at her Oxenhope home thanks to the generosity of friends and family. A collection is taking place at her son's school, Oxenhope C of E Primary School, and she is now appealing to her fellow students to help provide much-needed items.
The mum-of-two will head over the Channel on 22nd November and will link up with the Care4Calais charity to distribute the aid. She'll be joined on the three-day mission by her sister Ashley Harlow and friend Kelly Harlow.
"Last year a friend told me she was collecting coats for Syrian refugee children. I wanted to help and managed to collect 100 myself.
"I then saw a documentary called The Forgotten Children about refugee orphans stranded in Europe and it broke my heart but also motivated me to do more.
"I started looking into the issue. I saw how horrendous it was and is. I thought, what can I do? I saw people had just put stuff in their cars and driven over so I decided that is what I would do. The idea of small, vulnerable children sleeping outside this winter upsets me.
"I spoke to a few of the other social work students and they said they would be up for supporting me. Now we are making it a college-wide appeal.
"I have never done any major charity fundraising before but I have found people are very willing to help, even if they can only donate a bottle of shampoo. Everyday items like that are very much needed and can help provide women and children some comfort and dignity.
"By going over I will get first-hand experience of the problem and will be able to come back and speak about my experience to raise awareness of the crisis."
A full list of the items sought is available on the website of Bradford College Students' Union and collections can be made in Bradford College on November 20th at 11.30am at the Student Hub in the David Hockney Building.