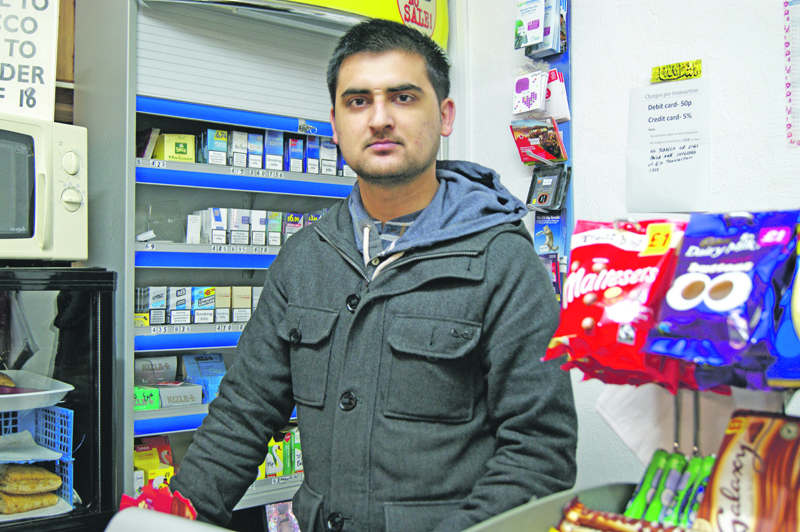 "At first I couldn't believe what was happening."
A Dewsbury shopkeeper says he was left 'terrified' after being the victim of a gunpoint robbery just three months after starting his job.
Haider Afzal, from Saville Town, had been working at Rupyal Superstore when a gunman entered the premises on Thursday 27th December around 8.20pm.
Pointing a gun at the 22-year-old, the armed man demanded all the cash from the register and made off with around £160.
Mr Afzal, whose family run the store, said the ordeal felt 'almost unreal' when it happened.
He explained: "I remember it was just me and my friend who were in the shop at that time and this guy just walked in with a gun, pointed it at me and said 'give me all the money in the till'.
"At first I couldn't really believe what was happening, I was just confused and shocked.
"I looked over to my friend and he just nodded so I handed over what there was and he left."
He added: "It was all so strange because it is an experience I have never had before and it is scary to think that this man is still out there."
The thief was masked at the time and described as a white male, wearing a navy blue hooded top with the number 76 on the back, and some dark bottoms.
Despite the shocking ordeal, Mr Afzal says he will continue working at the Hannover Street store and thanked the local community for their support.
"People have been coming into the store and asking how we are doing which has been really nice," he said.
"This kind of thing doesn't happen around here so I think everybody was a bit shocked really but their support has been great."
CCTV footage from the shop was handed to West Yorkshire Police following the incident and Detective Inspector Ian Thornes, of Kirklees CID, appealed for any witnesses who may have seen something that Saturday evening to come forward.
He said: "Obviously the victim was shaken up by the incident. It was a Saturday night and it could have been quite busy at the time.
"There was probably a person waiting around for a quiet time in the shop before he went in. Then he's run away so someone will have probably seen something."
Any persons with information about the robbery are asked to contact Kirklees CID on 101.