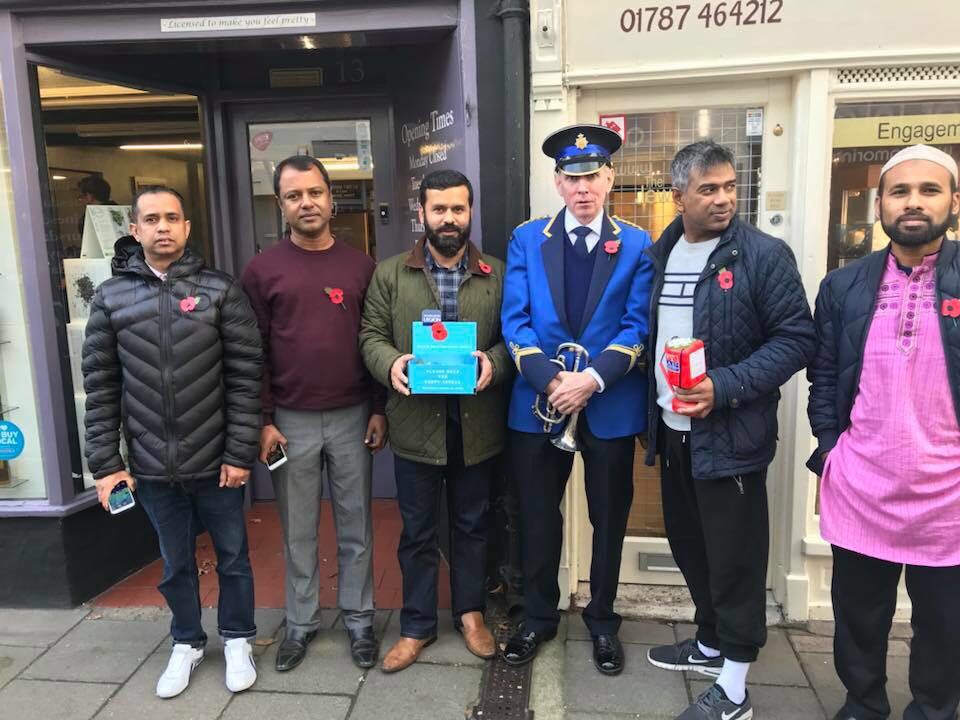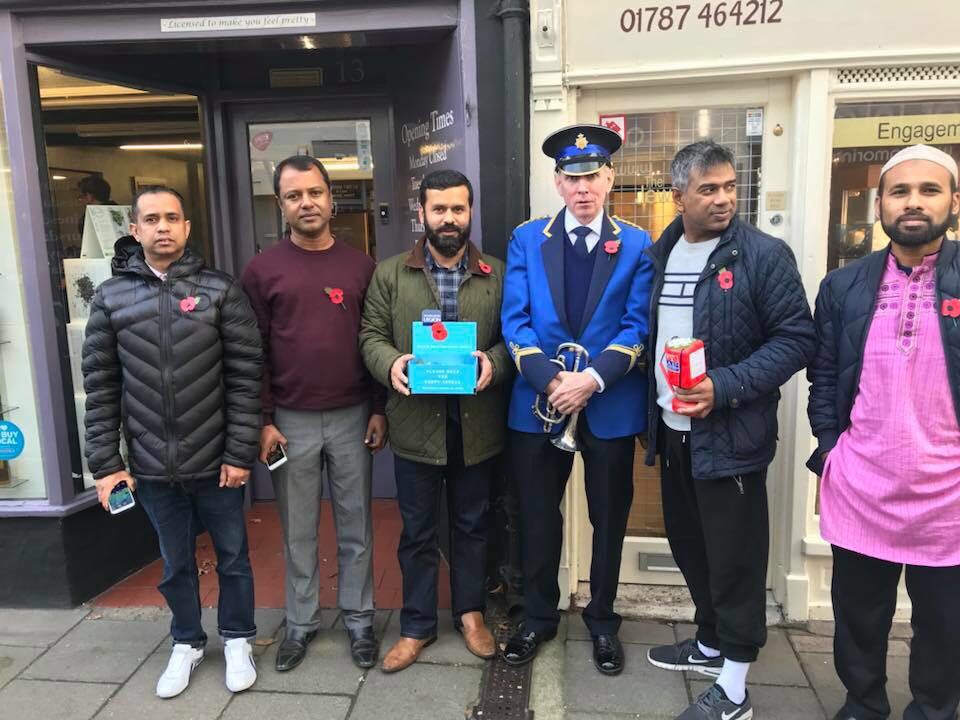 Tower Hamlets Councillor Mahbub Alam joined the local Muslim community in Long Melford, Suffolk to engage in a short discussion on Remembrance Day. The event was hosted by Razak Amin.
The group also went out with the local Imam and collected donations for the Poppy Appeal. This was the first such occasion in Sudbury, which has a very small population of Muslims living there.
Speaking after the event and community walk about Councillor Alam commented: "This is a time of the year when we reflect on many lives lost. Also, loyalty to the country of residence is an intrinsic part of our faith and let us not forget that thousands of Muslims sacrificed their lives during the great wars.
"I went out with the local Muslim community in Sudbury, Suffolk to an event to discuss Remembrance Day.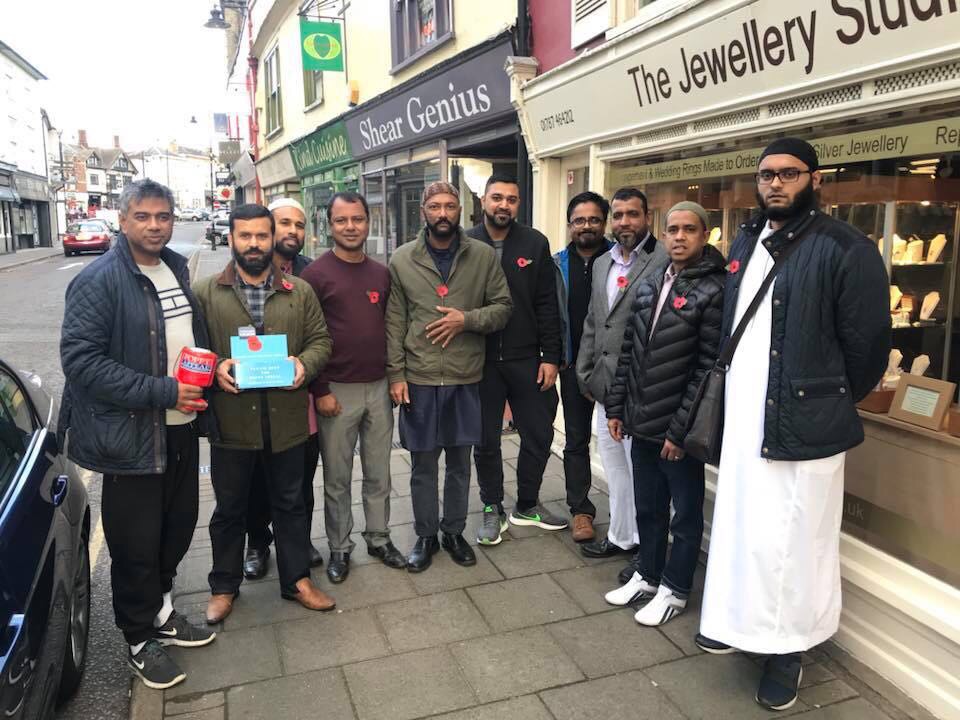 "We then went out on the streets to collect funds for the Poppy Appeal for the Remembrance Service on Armistice Day.
"All human lives are sacred and we must continue to understand and remember the sacrifices made by human beings across the board against injustice and tyranny – including the innocent civilians and children.
"I believe the most important thing is the local Muslim community engages positively with their neighbours to help promote unity."