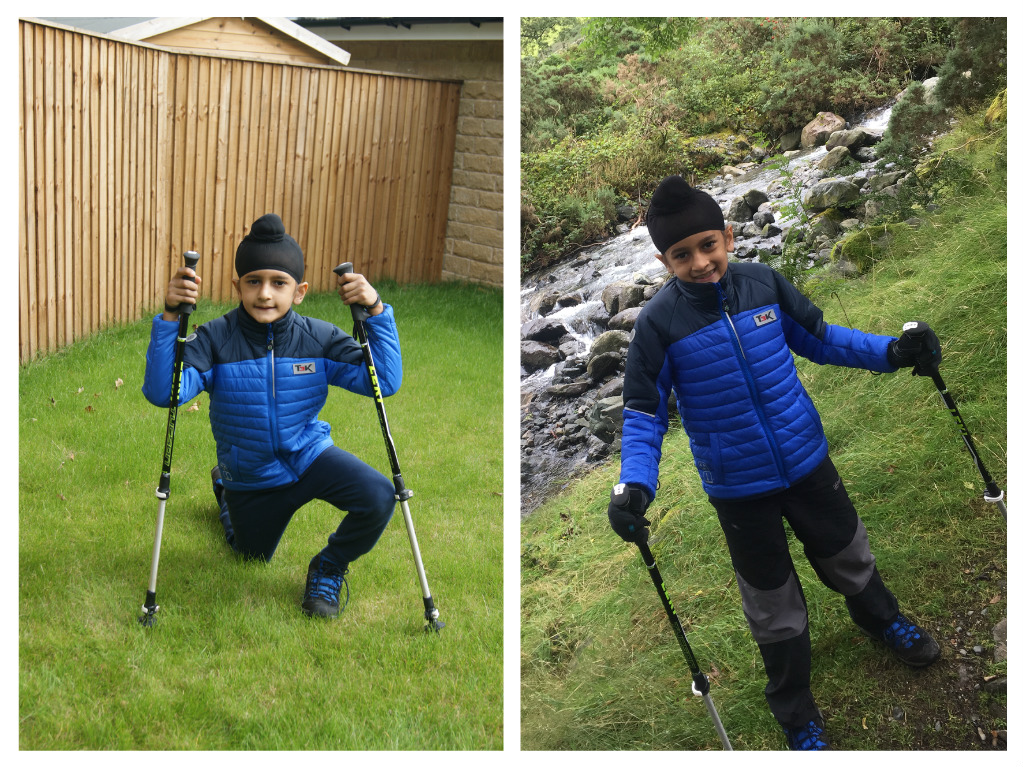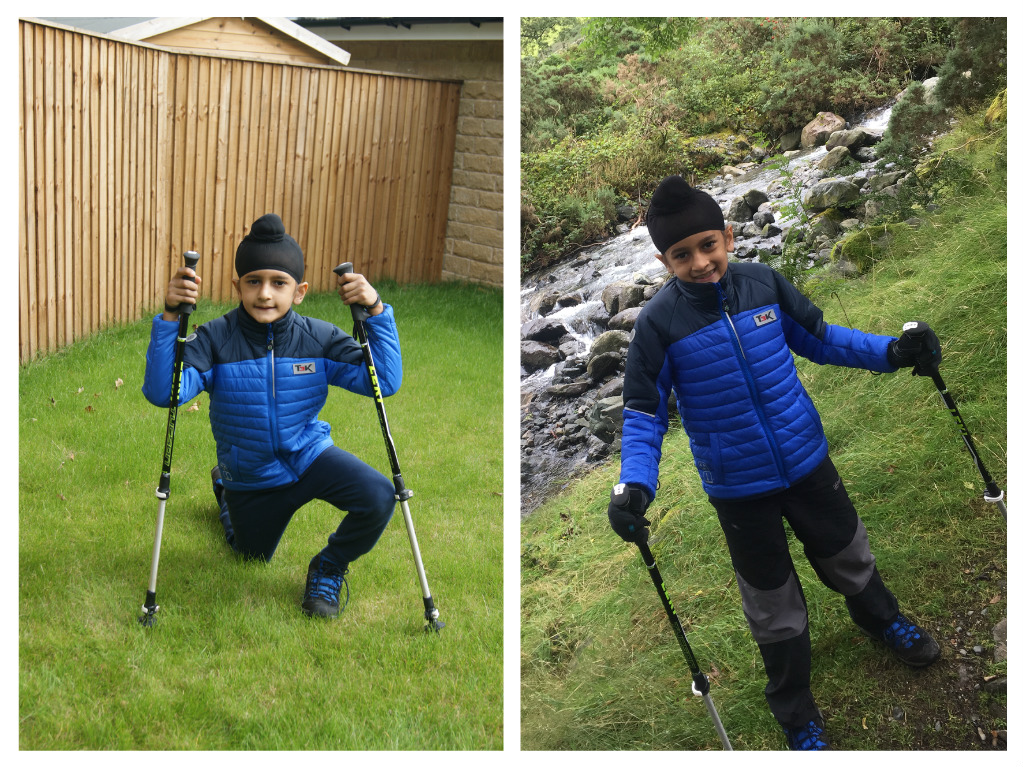 Seven-year-old boy wonder raises £2,500 for children in just two days after scaling England's highest mountain
A seven-year-old boy from Leeds has raised £2,500 for orphans by climbing 3,209-feet on England's highest mountain following inspiration from a film he watched.
Little Dylan Avtar decided that he wanted to raise £1000, after he watched called 'Norbit', which is about children in an orphanage. So moved was the primary school kiddo that he got hooked on the idea of raising money for orphanages.
The cute-faced Dylan, appreciating that he has a "mummy and daddy", turned around to his parents and said that he wanted to help orphans as well as disabled and "really poorly" children by giving them toys and presents.
Dylan's dad says he was completely blown-away with his seven-year-old son's idea – Dylan had even offered to help his dad at work, doing a summer job.
It was at his dad's work that he came up with the idea to walk up Scafell Pike, the highest mountain in England, after he heard about it.
As the idea for Dylan's fundraising progressed, the family decided that any funds raised should be allocated to orphanages in India, Pakistan and Britain, marking the 70-years Independence Day anniversaries for both countries.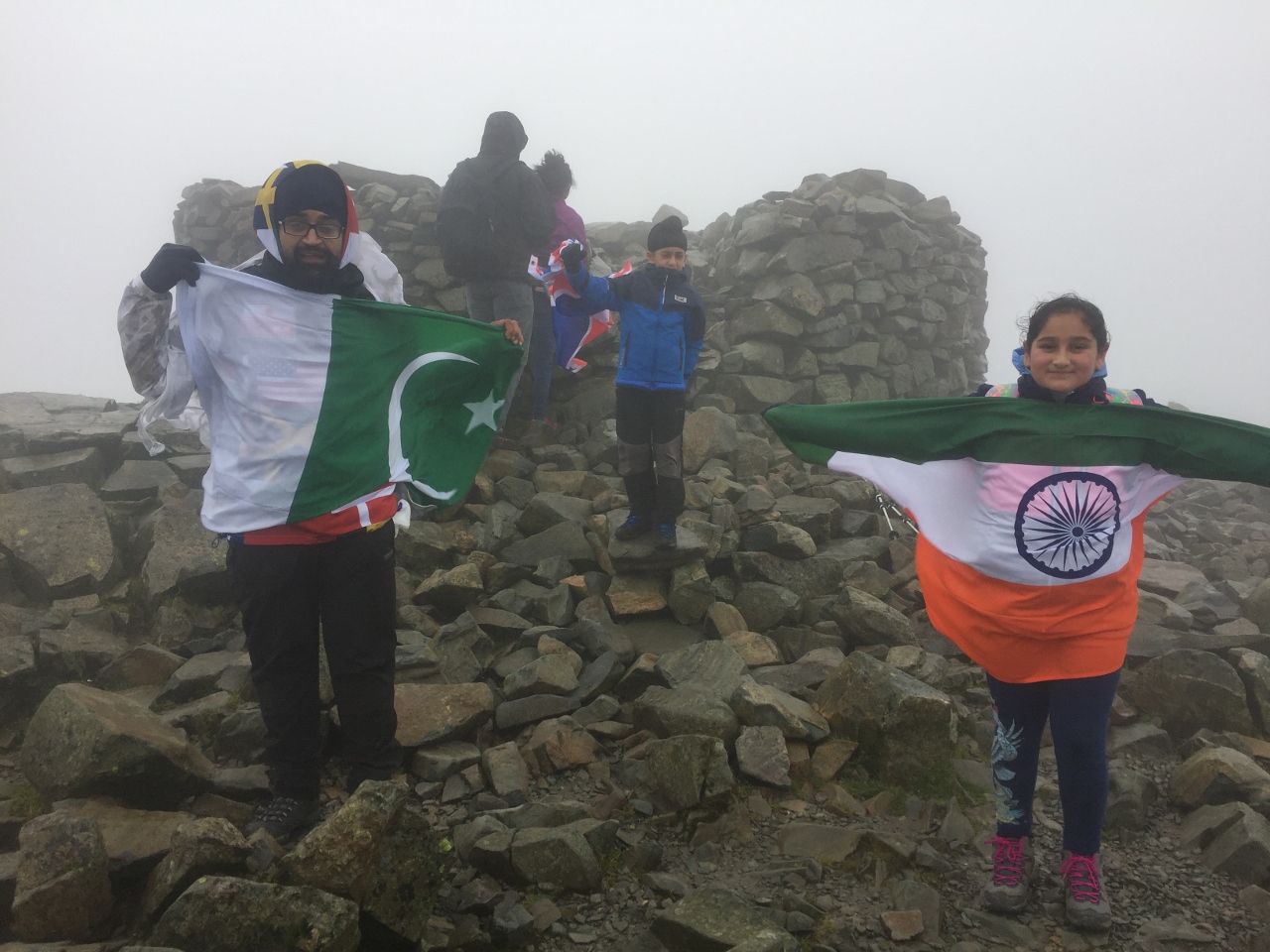 It was Dylan's aim to raise £1000, and he set up his just giving page just two days before the walk itself. Incredibly, within just a few days he completely smashed his target.
Embarking on a climb that most would chicken out of, Dylan completed the mammoth walk with his two sisters Katrina, 5 and Davina, 10 as well as his parents and a few other volunteers on Saturday 19th August.
As the walk went on the weather conditions deteriorated drastically, but this didn't deter determined Dylan who wanted to push on and carry on to the finish.
The beginners were halfway up by the time the more experienced novices were on their way back down.
There were horrendous weather conditions with gale force winds and visibility was reduced when they were in the clouds. At this point Katrina and her mother decided like the majority of the other walkers to retreat back.
While others dropped out and made their way back to base camp, daring Dylan with his dad and sister Davina, continued towards the summit and achieved the feat of climbing England's highest peak.
The final push was difficult with conditions that poor that even the support team were advising to abandon the walk, but this didn't stop the determined trio.
With the final part of the walk taking in excess of an hour due to slippery stones, they eventually completed the climb.
Dylan spoke of his experience and what he encountered on the walk he said: "It was fun and tiring, going up was fun because you could see animals like sheep and cows.
"When we reached the top, we were in the clouds and it was very cold, there was a stone wall at the top with steps and I climbed up there and got to the top. When you got up there and looked behind you it was quite scary. It was very windy and blowing quite heavy in my face and nearly pushed me over.
"Coming down was fun as you could walk on the grass and this was better as you could get more grip in your sticks.
"My favourite bit was walking up where there was a dome because you could slide down on the rocks. We saw the highest lake in England, we had to climb over rocks running through a stream, some people couldn't get over it."
The charity walk was sponsored by CC Continental Supermarket who provided all the equipment used on the day including clothing and walking boots. Tania and Manoj from the local chemist also sponsored the support team with First Aid supplies, while Asian Express sponsored the transport.
Now, Dylan has now decided he wants to carry on with his challenges and has set his sights on climbing the challenging 4,435-foot Ben Nevis in Scotland, which is the highest mountain in the country.
Dylan's Challenge will be airing on Sky TV's Sikh channel in September.