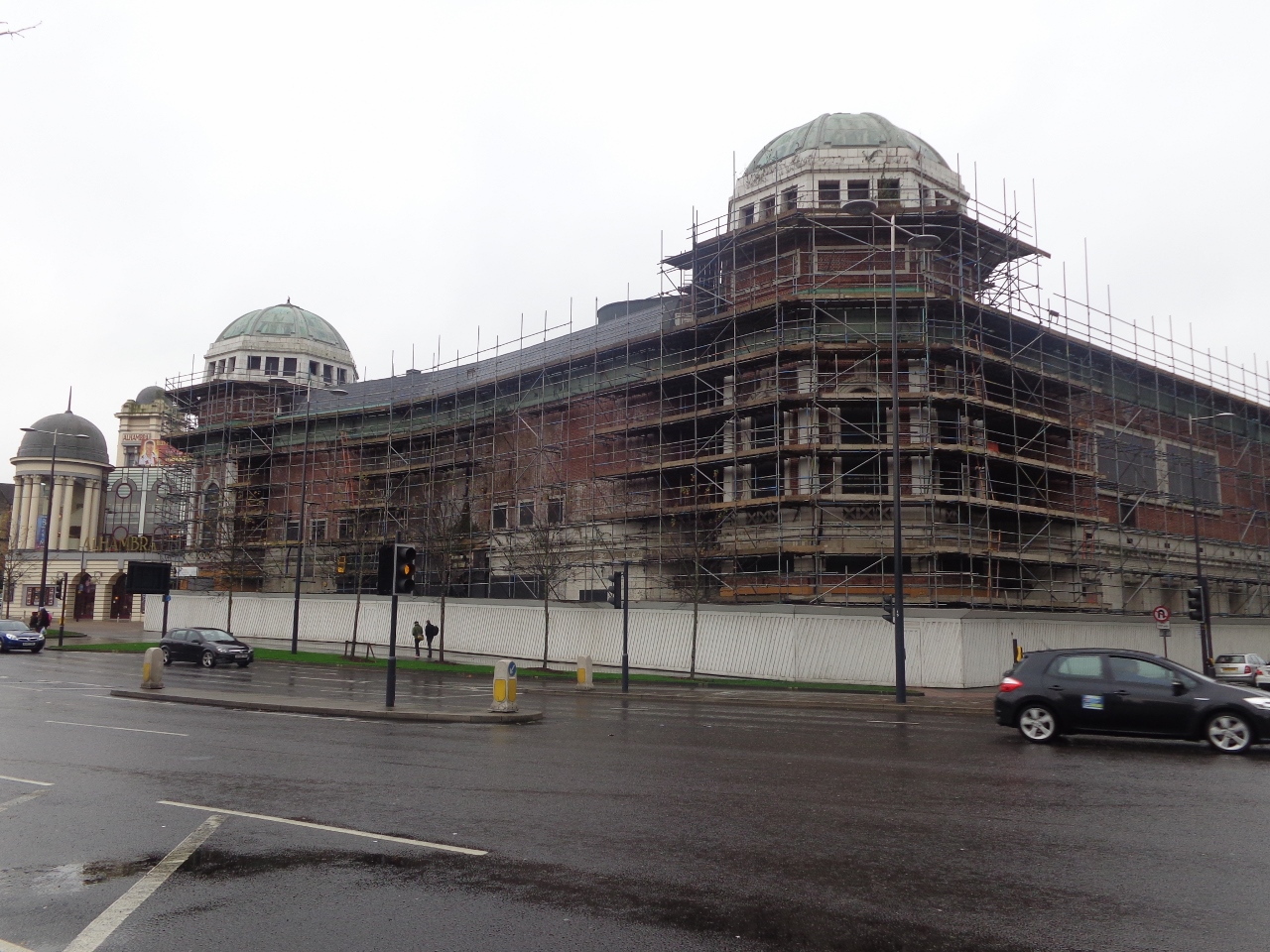 Bradford Odeon a step closer to becoming new entertainment hub
Bradford Odeon looks set for regeneration and revitalisation. Plans have been announced to reopen the run-down site as an entertainment and conference venue which is hoped will become a vibrant hub in the city.
Bradford Live and Bradford council will bid for funding from a new Government pot which has been set up to use culture to regenerate parts of the North.
There are grants of up to £4 million from the Northern Cultural Regeneration Fund which are to be made available to a small number of transformational projects.
This is part of the legacy of the Great Exhibition of the North which is to be held in Newcastle next summer.
Bradford was on the shortlist to stage this event and are now working very closely with Newcastle who did win the rights to host it.
They are set to stage an exciting satellite programme of creative activity across the district between June and September 2018.
Bradford Live and Bradford Council see the Northern Cultural Regeneration Fund as a golden opportunity to bid for cash that will transform the former Odeon building.
Bradford Council Leader, Councilor Susan Hinchcliffe, spoke of the investment she said: "This is a great opportunity for the Odeon. I think it's just the kind of project which would provide the Government with a tangible, prominent legacy for their investment.
"We have continued to back Bradford Live's proposals to transform this landmark building into a live music venue that would greatly add to the strong cultural life of this city.
"This venue would bring in thousands of extra visitors into the city centre each year, adding another vital piece of the jigsaw to Bradford's regeneration."
Lee Craven from Bradford Live spoke of their involvement in this process he said: "We are totally committed to bringing this iconic building back into use and ensuring Bradford is back on the touring circuit for major music acts.
"We have a vision that the building could also be used for conferences and other creative uses as it sits in a superb central location. Renovating the Odeon building will complement the adjacent Alhambra Theatre, completing the vista from the multi-award-winning City Park.
"Huge process has already been made and a successful bid to this fund would be another leap forward to achieving that aim."
The first round of bids for the Northern Cultural Regeneration Fund is being coordinated by Local Enterprise Partnerships including Leeds City Region.
Each Local Enterprise Partnership can nominate just one bid from its region which then goes forward to be judged by Government against all the other bids from other parts of the North.