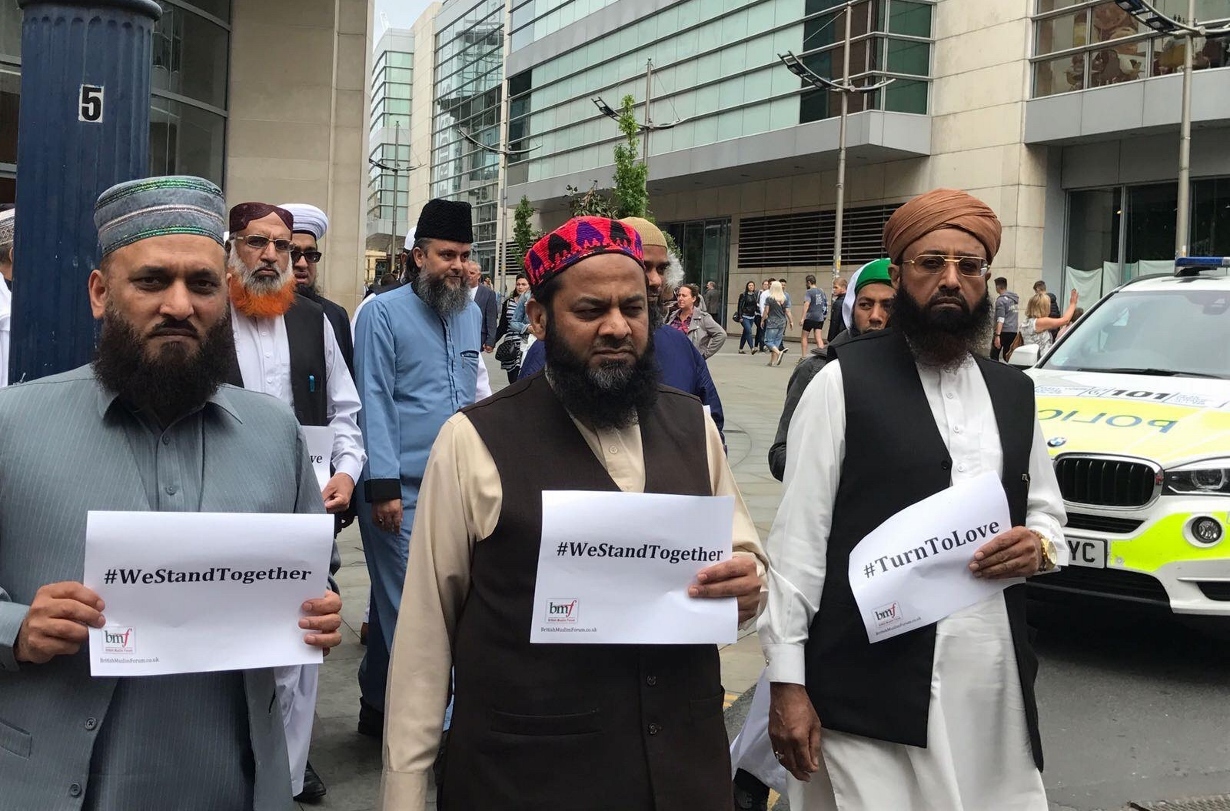 Thousands of Muslims from across Britain, led by Imams came to Manchester to preach a message of unity and solidarity last weekend.
Their march comes as one of many others that Muslims across the country are conducting to denounce the Manchester terror attack and all forms of murder.
Muslim families also marched with their children to the Manchester Arena to show their revulsion at the attack supposedly carried out in the name of their faith.
Carrying 'We Love Manchester' banners and brightly coloured balloons they walked from the Cheetham Hill area of the city to the site of the devastating bombing, which killed 22 people, including many children, and wounded dozens of others.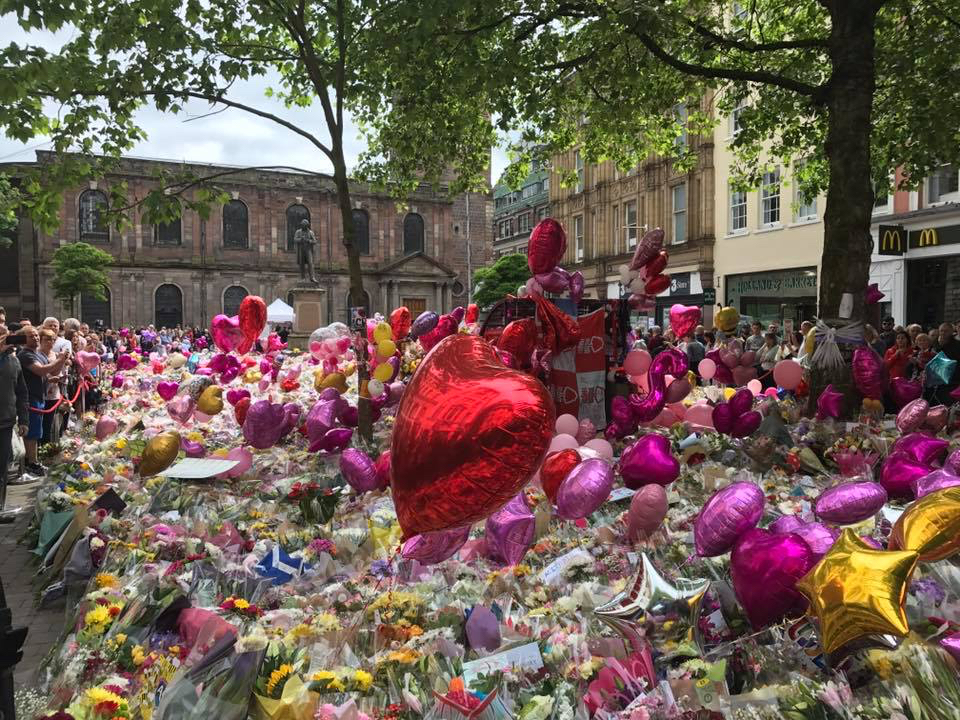 "Terrorism simply has no religion" was echoed throughout the march and speeches which culminated at St Ann's Square.
Onlookers clapped and cheered as the Muslim marchers arrived at the square which has become a floral sea of tributes. Flowers, balloons, cards, teddy bears and charms are strewn across the centre of the square.
The Muslim imams were joined by the Bishop of Manchester David Walker and a local Jewish rabbi Daniel Walker.
Speaking strongly in defiance against any act of terror, Imam Qari Asim of Leeds Mosque spoke of how extremism and terrorism have no place in Islam or in any religion. "Isis and its sympathisers are simply an affront to humanity", he said.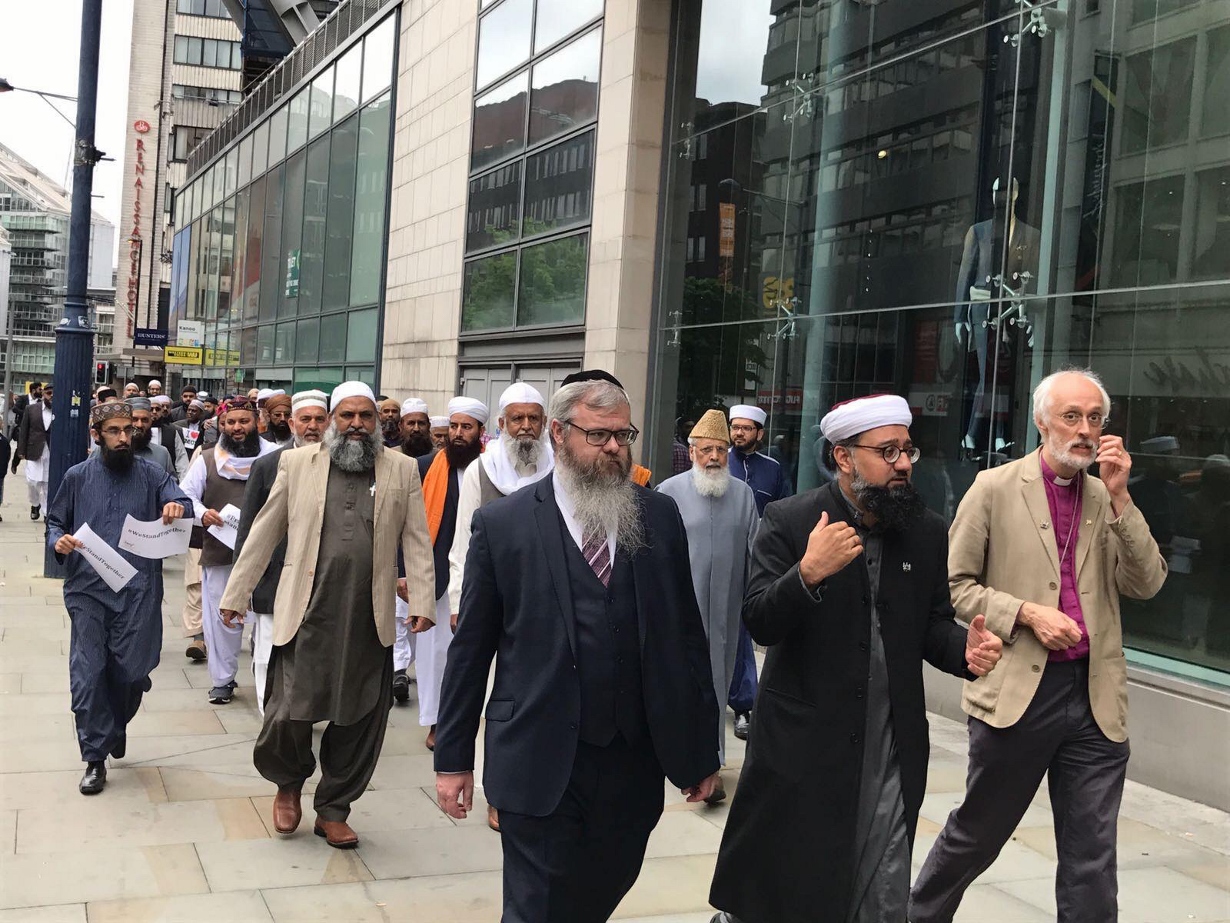 "They have no regard for God or humanity. Islam's position is clear and unequivocal. Murder of one person, one soul, is the murder of the whole of humanity", he continued.
"We pray for peace, security and harmony to triumph in a multicultural, multi-belief Great Britain. Thank you".
There was a rupture of applause as streams of people of all races, creed and colour kept pouring into the square to pay their respects and remember the 22 victims that lost their lives on Monday 22 May.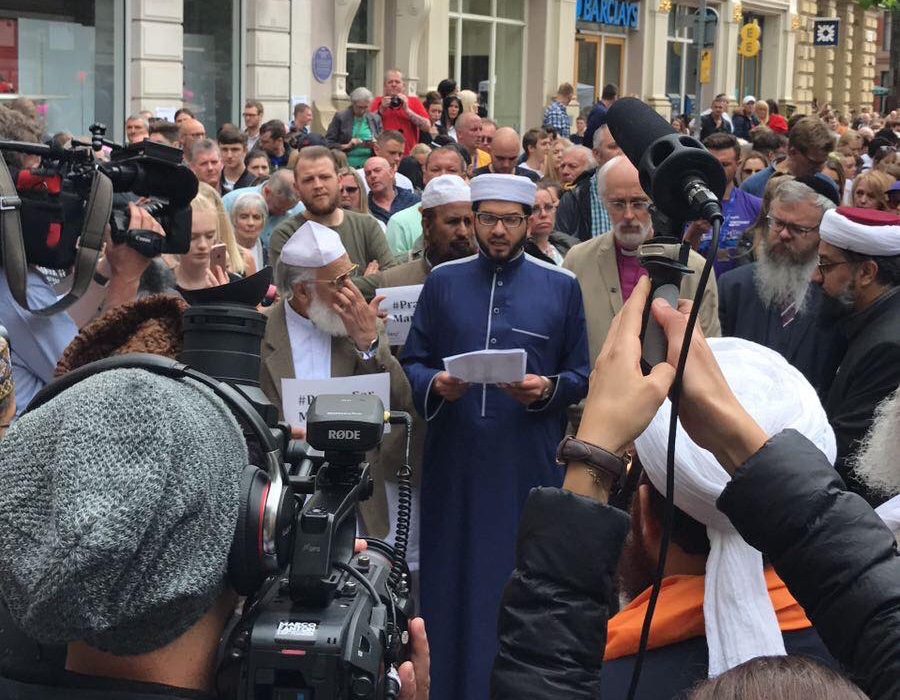 Manchester Central Mosque's Imam Arshad al-Misbahi added to the echoed condemnation of the horrific ideology of Salman Abedi. He said: "The British people have demonstrated the best of the national spirit of unity, compassion and solidarity. From the taxi drivers who turned off their meters, to the locals who opened up their homes to those affected by the attack.
"We have demonstrated that we are a people united and not one that will easily be torn apart".
The imams laid flowers in the square along with speaking to other members of the public in attendance.