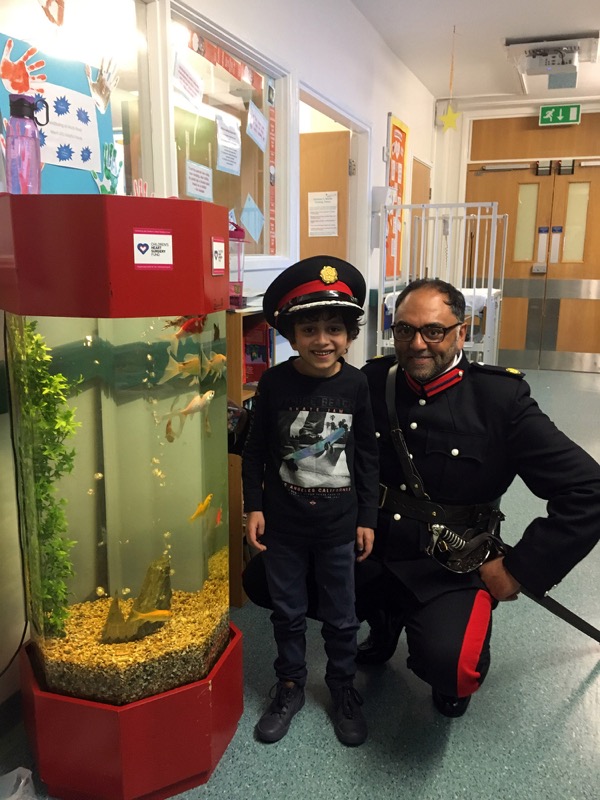 Almost 1 in 100 babies in the UK are born with congenital heart disease (CHD), and here in our region almost 25% of all young patients are from the South Asian population.
Children's Heart Surgery Fund (CHSF) in Leeds provides world-class medical facilities that help treat babies and children with congenital heart disease. They carry out both open heart surgery, and heart procedures by cardiac catheter (keyhole surgery).
One in four children treated at the Leeds Children Heart Unit are of South Asian background
When Zulfi Karim, the Deputy Lieutenant of West Yorkshire was invited to join Eid celebrations on the children's ward, he says he felt it his duty to bring smiles to children on a day of such importance to Muslims across the globe.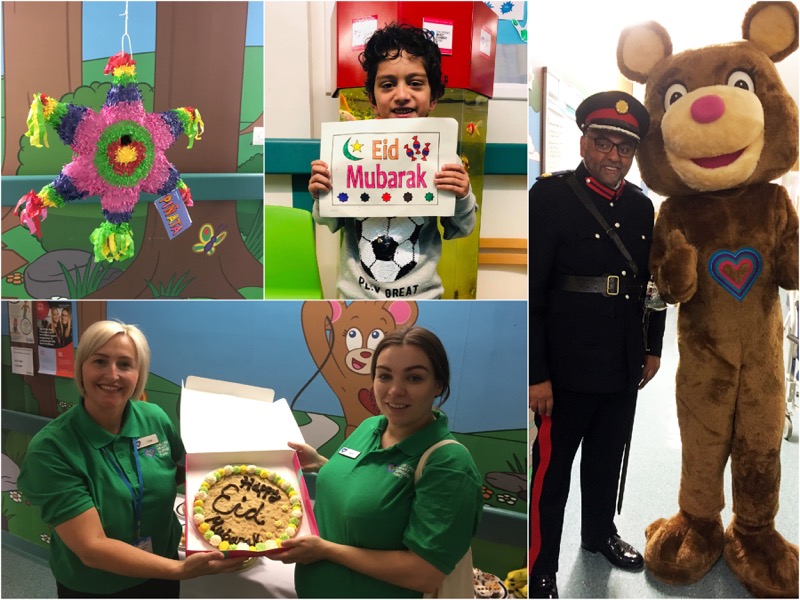 Delighted staff, families and little patients welcomed their special uniformed guest to the children's cardiac ward at Leeds Children's hospital.
Ward staff helped decorate the Ward with the patients and arranged Eid-themed games and activities including a star-filled pinata.
They included young patient Isaac Naylor Ghafoor from Bradford who is 7-years-old and had open heart surgery just two-weeks ago. He is already recovering well on Ward 51.
Mr Karim, who is also the president of the Council of Mosques for the City of Bradford said: "Yorkshire is incredibly diverse with amazing people, and I'm delighted have met a charity doing such incredible work in the region to make a difference."
"I would encourage anyone to help out with a donation to such a fantastic cause."
"I was humbled to meet these inspirational young people and their families who are facing difficult challenges with courage and smiles on their faces."
Every year, over 450 babies, children, teens and adults from Yorkshire and North Lincolnshire receive life-saving open-heart surgery at the Leeds Congenital Heart Unit – the service supported by CHSF.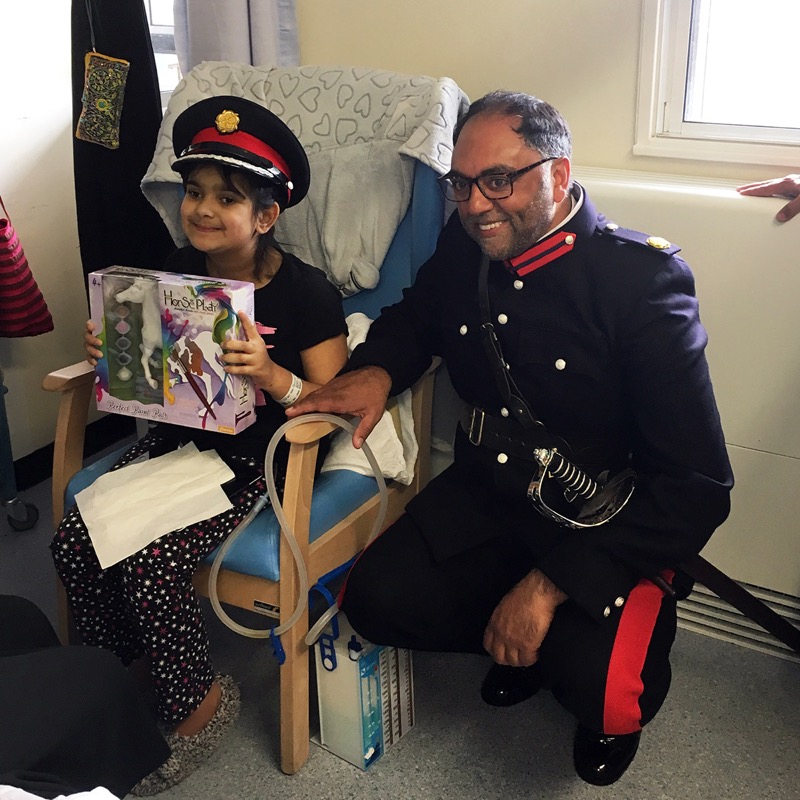 And over 17,500 people of all ages are treated as outpatients in a typical year.
CHSF is funded solely by public donations, Hanif Malik OBE and CHSF Trustee said: "Ramadan is partly a period of reflection for those less fortunate than us and Children's Heart Surgery Fund are a crucial and life-giving support for all congenital heart disease patients.
"Many of the patients are from within the South Asian community but regardless of the background, Islamic charity giving provides a great opportunity to help children living with this disease.
"Our Islamic principles encourage us to support such worthy causes so please donate generously to give them the best chance at a full and happy life."
CHSF provides life-saving equipment to save and improve children's lives. This equipment can range from hi-tech state-of the-art machines providing life-saving care, to hand-held devices the patients can take home.
The charity also funds support family accommodation at the hospital, staff positions and training, vital resources for the ward and clinical research across Yorkshire, the Humber and North Lincolnshire.
To donate, visit the website at chsf.org.uk or call 0113 831 4810.