NHS England's chief executive Sir Simon Stevens issues warning as hospital admissions top first peak
Sir Simon Stevens says NHS staff "back in the eye of the storm", and are are anxious, frustrated and tired as the service comes under extreme pressure.
According to the head of the NHS, the number of patients being treated for COVID-19 in England's hospitals has overtaken the peak of the first wave back in April.
Figures from NHS England have revealed that there were 20,426 patients being treated in hospitals as of 8am on Monday 28th December, compared with the 18,974 patients recorded on 12th April.
Also on Monday, the UK reported its highest daily increase in coronavirus cases since the pandemic began with 41,385 positive tests.
During a visit to an NHS vaccination centre, the chief executive of the NHS, Sir Simon Stevens, praised staff but said: "Now again we are back in the eye of the storm with a second wave of coronavirus sweeping Europe and, indeed, this country.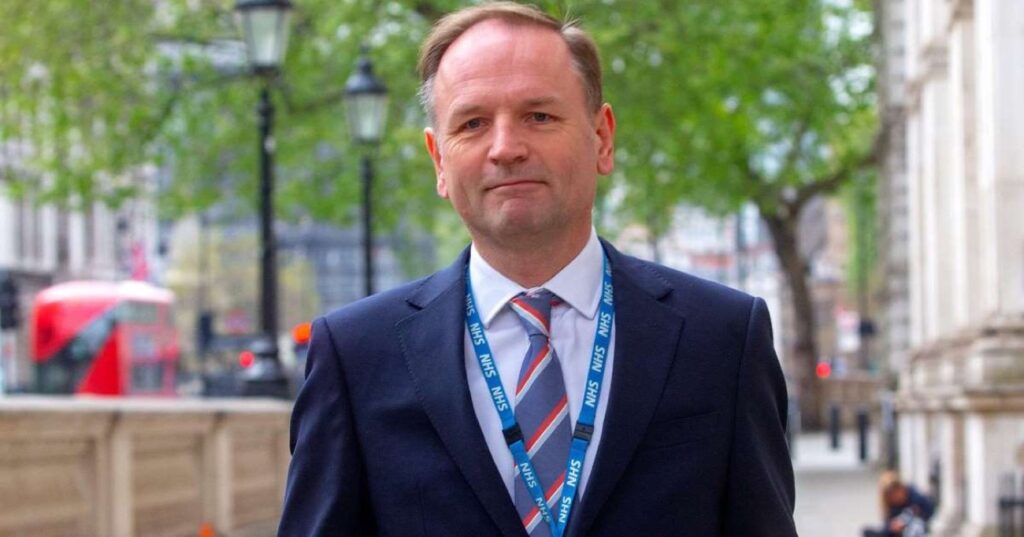 "Many of us have lost family, friends, colleagues and – at a time of year when we would normally be celebrating – a lot of people are understandably feeling anxious, frustrated and tired."
"Try holding an iPad for a patient to say goodbye to their family. Or having to ventilate a colleague. This is real and happening right now. Staff are broken and need support now more than ever," says Dr Samantha Batt-Rawden
But sounding a note of hope, Sir Simon added: "We think that by late spring with vaccine supplies continuing to come on stream we will have been able to offer all vulnerable people across this country COVID vaccination.
"That perhaps provides the biggest chink of hope for the year ahead."
Dr Samantha Batt-Rawden, president of the Doctors' Association UK, said in a widely shared Twitter thread that she and her colleagues are "at breaking point".
The senior intensive care registrar wrote: "Today we learnt that we have more patients with COVID in hospital than ever before in England. This is not a drill. Please believe us.
"We are incredibly thin on the ground. NHS staff have not been prioritised for the vaccine and are going off sick in droves with the new strain.
"Trusts are so desperate they are tweeting out for medical students to help in ICU. This was confirmed by a consultant on the ground.
"When staff have spoken up on Twitter they have been told this is all a hoax. It's not.