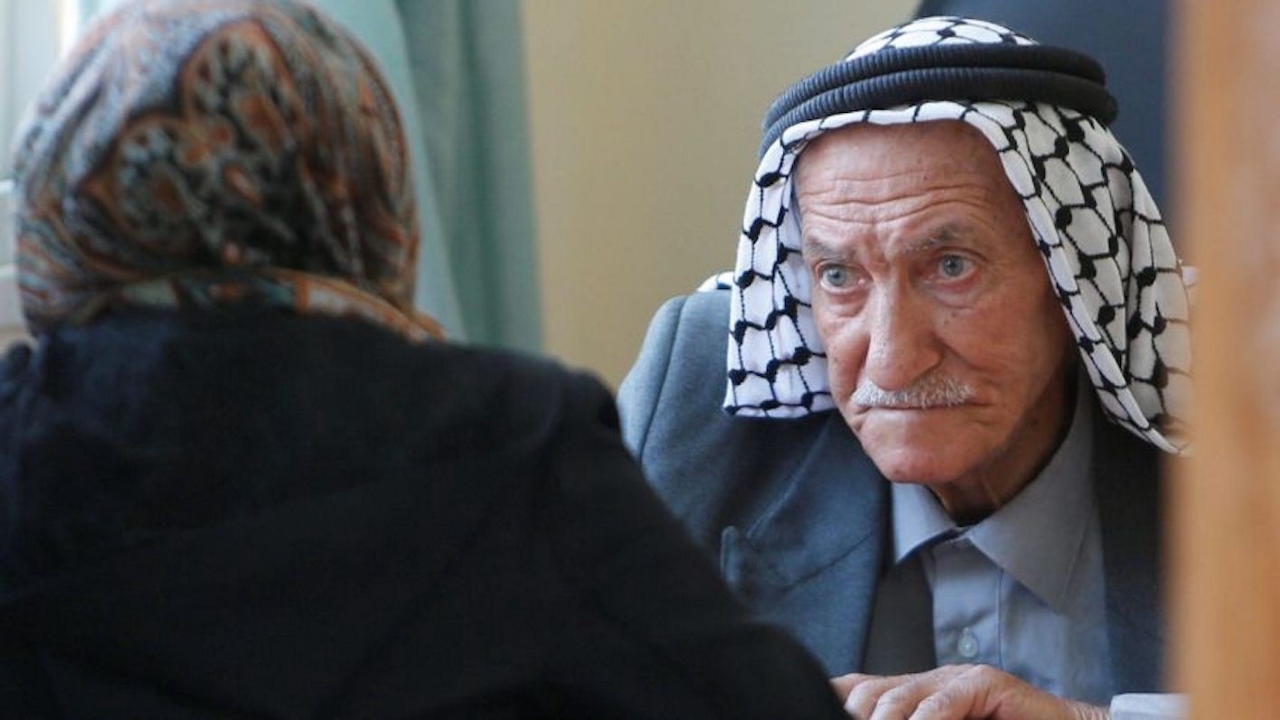 Abdel-Qader Abu Ajameyah has retaken his high school exams after being forced to drop his studies when he was younger
The Palestinian and his family were forced to flee their home due to war in 1948, meaning he was unable to get his diploma which he is now insistent getting after all these years.
Abu Ajameyah, a retired food salesman from Hebron in the Israeli-occupied West Bank, took the national test for the first time last year but failed, so he's giving it another bash.
A father of 14 children, he has been studying five hours a day and doing his best to concentrate despite the attempts of some of his 36 grandchildren to get him to play.
He is taking the exams in a room set aside for him at a local school. A recent stroke has restricted his hand movement, making it difficult to write, so he dictates the answers to a female aide who fills in the papers.
He said his aim now is to be on a par with his children and grandchildren.
read more and is due to receive the results in mid-July.