Witnesses of mosque attack says the white man screamed "I've done my bit!" after ploughing car into worshippers killing one and injuring ten
One man dead as van hit worshippers leaving north London mosque
Police called at 12.20am to reports of a vehicle striking pedestrians in Seven Sisters Road
Van driver, 48, allegedly said "I did my bit"
Witnesses say van struck pedestrians who were helping an elderly man
"Senseless and evil attack" condemned by PM
Police confirm they are treating this as a terror attack
One man has been killed and eight injured after a white van ploughed into worshippers at a Finsbury Park mosque in an incident, which took place just after midnight on Monday.
According to an eyewitness, the suspect – a 48-year-old who was detained by onlookers before being arrested by police – screamed "I'm going to kill all Muslims", before he was tackled to the floor outside the Muslim Welfare House on Seven Sisters Road.
It is said the Imam of the Muslim Welfare House stopped the angry crowd from beating the man whilst they held him down until police arrived and arrested him.
Abdulrahman Saleh Alamoudi who was among the group of people said he was one of the lucky ones who didn't get hit, but those who did are mostly young people.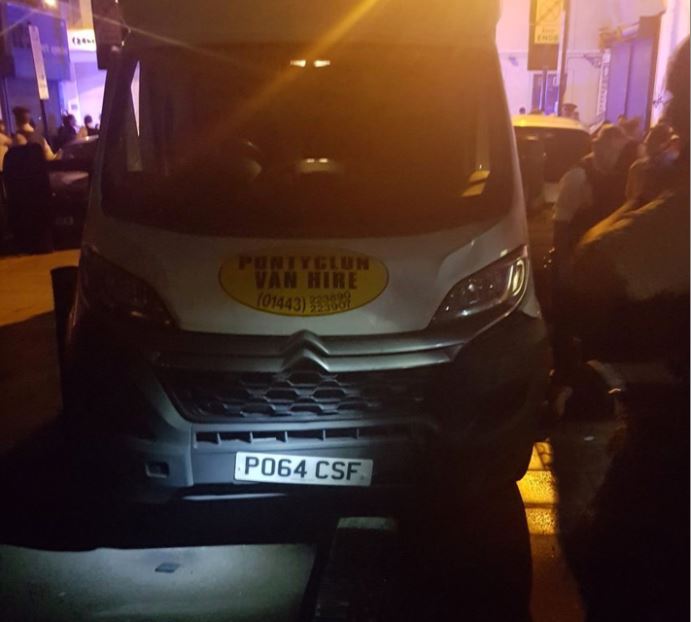 "He was screaming, he was saying, 'I'm going to kill all Muslims, I'm going to kill all Muslims'. He was throwing punches," says Mr Alamoudi.
"Then we managed to get him on the floor. Then he was saying, 'Kill me, kill me'.
"I said, 'We are not going to kill you. Why did you do that?' He wouldn't say anything."
Another worshipper who wished to not be named said: "We are shocked when we heard the news because we were just having a good time. We were praying for peace and for Grenfell Tower.
"I can't believe what just happened."
Sajid Javid – Communities and Local Government Secretary was seen comforting a woman called Rhona while visiting Finsbury Park.
Speaking to news networks the woman, reveals she told the Cabinet minister "we're scared".
She says: "That's not just as a Muslim community, but as a community, we fear for our lives. I fear for my son, as a mother, to even send him to school. This is what it's come to.
"I don't feel that there's any kind of compassion coming our way."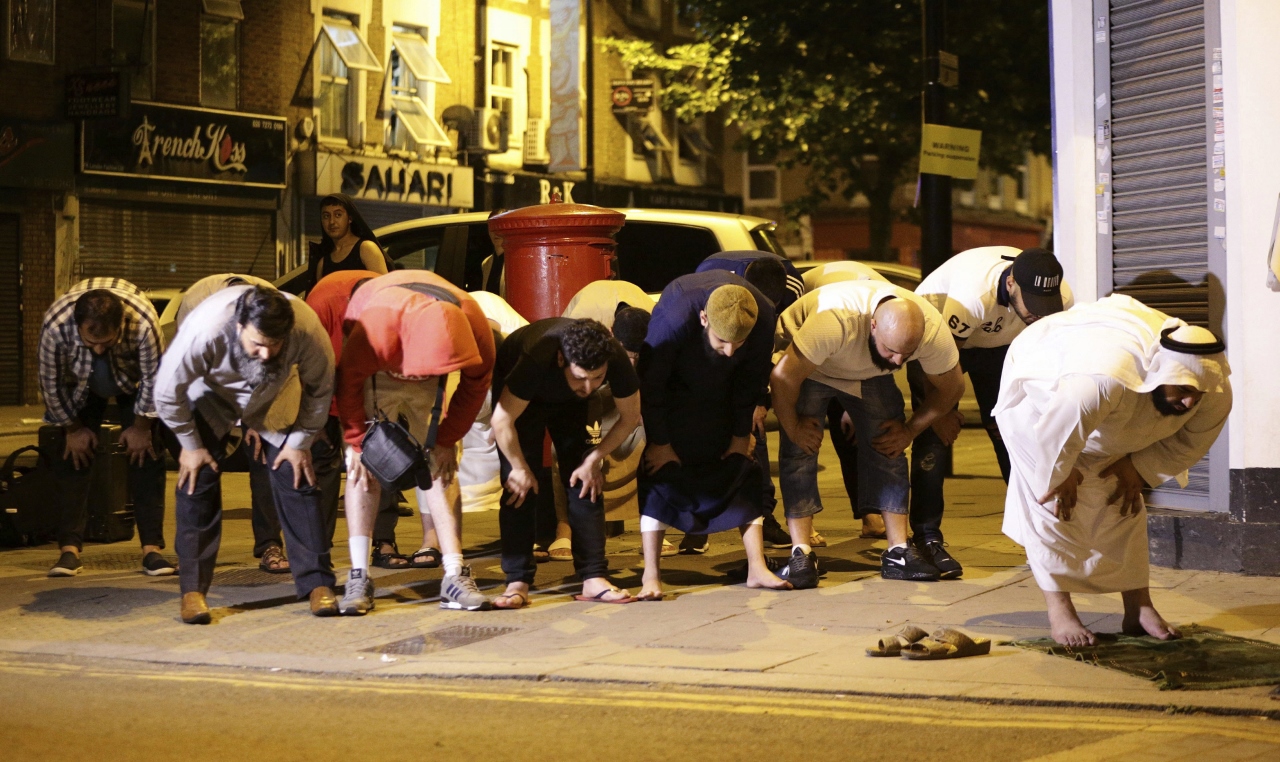 She reveals she lives in Barking, where the London Bridge terrorists came from.
She says: "The disgusting things that disgusting vile animal did. Because he did it, now I've been tainted with that.
"I have been born here, this is my country. And every day I feel less and less part of it. It's not fair, it's not fair, why?
"And now my son, of course, has been born here and I fear for him growing up here. What do I do? Are we to be persecuted? Should we all just leave? Is that what it is?"
The Muslim Council of Britain has called the attack act of "Islamophobia".
The investigation is still ongoing and no further suspects have been identified.