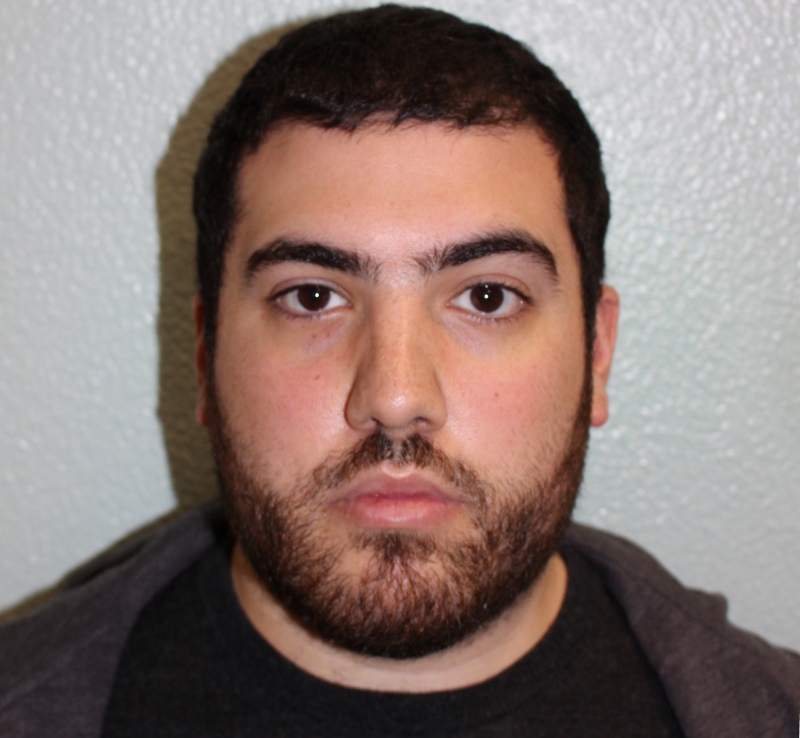 A junior doctor who made more than 50,000 indecent images of children has been jailed.
Dr Ediz Ekrem, 31 (07.06.85), of Lordship Lane, Dulwich, was sentenced at Croydon Crown Court today, Wednesday 3 May, to 16 months' imprisonment. He was also handed a Sexual Harm Protection Order for 10 years.
Ekrem pleaded guilty at the same court on Wednesday 5 April to three counts of making indecent photographs of children.
On the 28 October 2016 officers from Operation Bellona, part of the Met's Paedophile Unit, executed a warrant at Ekrem's address in Lordship Lane, Dulwich.
Officers spoke to Ekrem who confirmed that he had downloaded indecent images of children, but that he deleted them.
He was arrested and taken to a south London police station where he gave a no comment interview to all questions put to him.
He was bailed pending further enquiries and his laptop and a hard drive were seized.
He was found to be in possession of 187 category A images (the most serious rating), 92 category B images and 51,641 category C images – a total of 51,851 images.
None of the images were accessed whilst Ekrem was at work, nor were they of any of his patients.
At the time, Ekrem was employed part-time by a south London hospital working in the paediatric unit.
The General Medical Council was informed and immediately withdrew Ekrem's licence to practice medicine pending the outcome of the police investigation.
Ekrem was charged on 6 March 2017. He was convicted and sentenced as above.
DC John Daly, the investigating officer from the Met's Sexual Offences, Exploitation and Child Abuse Command, said: "An appropriate sentence has been handed down today. Ekrem is a person who was supposed to be trusted and responsible for looking after the most ill and vulnerable in society. He has abused that trust by committing this offence. Ekrem was feeding a market for the most appalling and perverted images for a number of years.
"The sharing and making of indecent images of children is an abhorrent crime and one that the Metropolitan Police Service will continue to pursue and bring the perpetrators before the courts."