Naveed Barugzai Khan and Bradford Stories have joined forces to transform a bright yellow American school bus into a mobile literacy space for communities across Bradford to enjoy.
Travelling more than 3,000 miles from New York, the Bradford Stories bus will bring the magic of storytelling to life for children and young people across the city and promote the importance for reading for pleasure.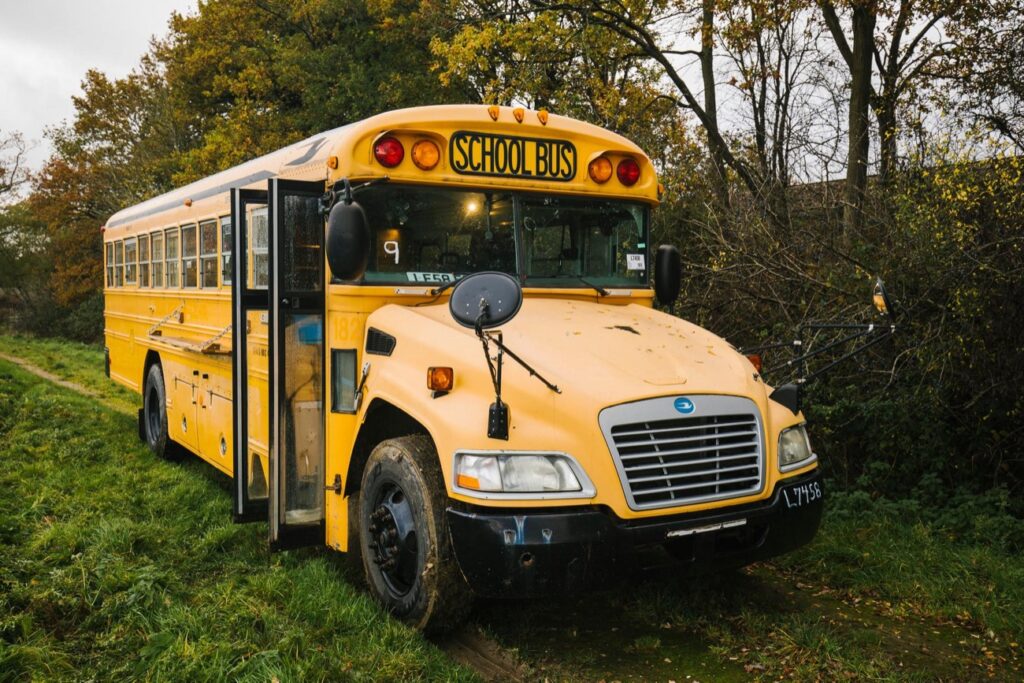 The bus is the latest offering from the National Literacy Trust and forms part of their Connecting Stories programme funded by Arts Council England.
The renovation project was a true community effort bringing together experts from across the city. Naveed Barugzai Khan, founder of EnKahnz vehicle restoration and car customisation, impressively completed the renovation project within five days.
He painted the faded bonnet, updated the grill and metal work bumpers, before refurbishing the wheels and polishing the overall exterior.
The bus's interior was transformed into a functional library and storytelling space by Shred and Butta who added bookshelves, a magical archway and hardwood flooring.
Its exterior was completed with beautiful murals, designed by local artist Naureen Khawaja, that capture the backgrounds, experiences, traditions and values of different generations across the city.
Automotive Artist Naveed recorded a vlog showing the restoration journey from start to finish, ending with the launch and inaugural journey of the bus from October 23 to October 27.
The bus travelled from City Park, to Victoria Shopping Centre, Lady Hill Park, Attock Park, Parkside Community Centre, Wibsey Park, Bradford Moor Park, West Park and T.F.D Youth Club, and had guest appearances from the likes of poet and storyteller Dommy B and Bradford-born author Sairish Hussain.
It also supported the Light Festival on November 5 to 6, before kicking off a programme of school and Young Bradford Poets events on reading and writing for pleasure, translation and multilingualism.
Naveed said: "It's really important that we can give back to the community and inspire the youth for their tomorrow.
"The Bradford Stories bus has been a great project to get involved in for a good cause, promoting literacy and reading.
"It's not the kind of vehicle we would usually work on, but when I met the Bradford Stories team, and learned about their vision, I just had to take on the challenge.
"It was a pleasure and I hope to continue to stay involved through being on the bus and delivering inspirational talks."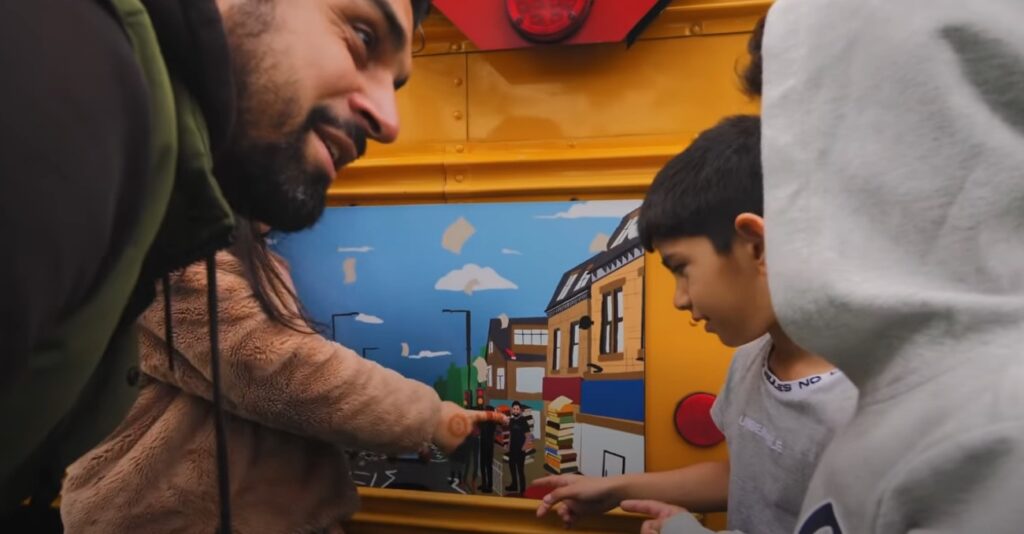 Imran Hafeez, Hub Manager at Bradford Stories, said: "The bus has turned out better than we could have hoped for.
"It feels like the very best for those who deserve it the most; and who better than EnKahnz to make the Bradford Stories bus shine and gleam like new?
"They worked tirelessly day and night to get it turned around in time and its been an absolute pleasure to get to work with Nav. He's created something beautiful while carrying and amplifying the cause."
Richard Shaw, Bid Director of Bradford 2025 UK City of Culture Bid, said: "We've been following the ambition to bring the bus to Bradford for over a year now and Bradford 2025 City of Culture has been delighted to help the bus find a new lease of life.
"It's been such a labour of love by the team at Bradford Stories and the National Literacy Trust, Connecting Stories and a host of other partners including all the craftspeople who have made this possible all working together to inspire a lifelong love of stories and reading."
Supported by partners including Bradford 2025, 50 Things to do before 5, EnKahnz, My Lahore, Bradford Council, Friends of Bradford Moor Park and Arts Council England, the Bradford Stories Bus builds the literacy hub's community-level partnerships with local businesses and artists to inspire school pupils and young people.