Sparkling fairy lights, bright decorations, Ramadan calendars, shimmering crescents and fun-filled treasure hunts are welcoming the arrival of Ramadan in the homes of families with young children.
Social distancing measures and lockdown restrictions during Covid-19 have brought additional challenges for Muslims this year. Ramadan is about communal Iftaars (breaking of the fast), nightly Taraweeh prayers at local mosques and being with family just as much as it is about spiritual enhancement of Islam.
But to shake off the limitations of joining loved ones during Ramadan, British Muslim parents have been just as enthusiastic and creative, if not more so than ever before, to welcome the holiest month in the Islamic calendar into their homes.
"Ramadan and Eid is all about the children," says Safeena Azib, mum to Saif and Hadi.
The excitement for Ramadan began a few days prior to the start of the Islamic month.
In the Azib household, it all kicked off with setting up an inspirational book-filled tent zone, lots of decorations and plenty of yummies waiting for the boys at Iftaari and Sehri times.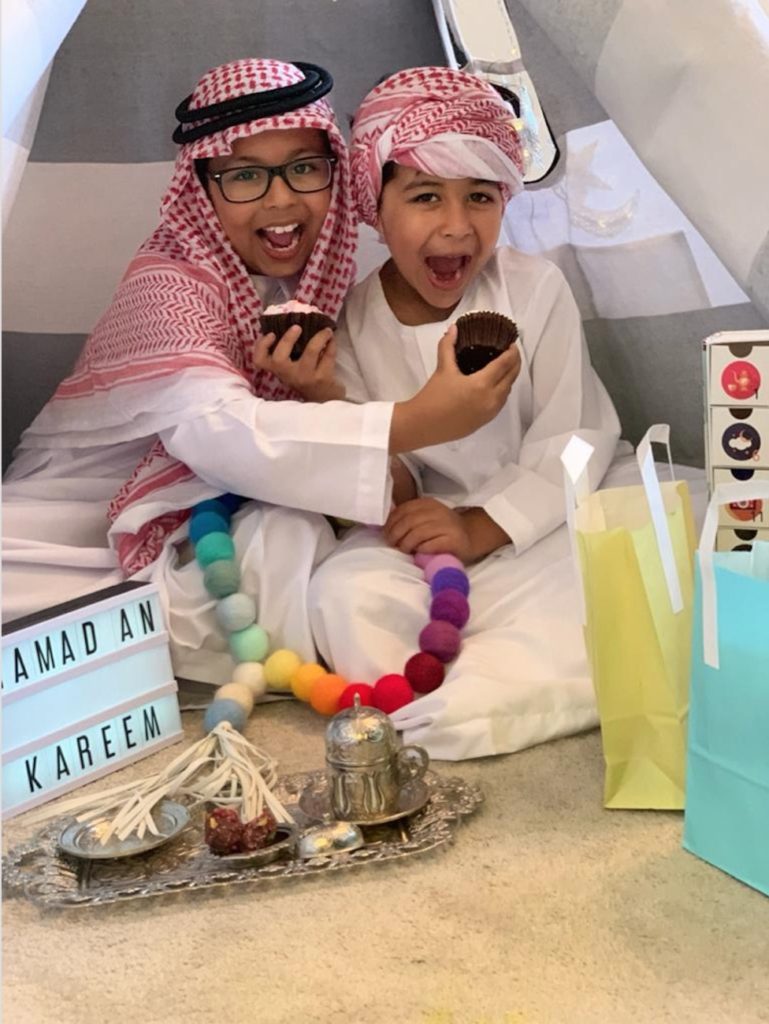 "We begin preparing with Ramadan with a great deal of enthusiasm," says Safeena.
"We set up the tent, which the boys love so much, put fairy lights around our home, a wreath goes on our front door, there are fun-filled treasure hunts to find gifts for each family member, and we do lots and lots of baking!
"We decorate the boys bedroom door with lots of colourful crafts they design and create themselves.
"Saif and Hadi have personalised 'Ramadan Mubarak' pyjamas, which all their cousins have and wear too, and there's lots of excited talk about their Eid wish list!"
Throughout Ramadan the Azib family play games and have family challenges as well as collecting money for charity.
This Ramadan Saif and Hadi have taken up the challenge to learn all 99 names of Allah with meanings and learn few facts about their chosen prophets.
Usually the family would be putting together treats and gifts for their family and friends as well as the children in their school classes, which the boys would personally deliver.
"Due to restrictions this year, this Ramadan will be different," says Safeena.
"However, we have managed to distribute our treats to family by leaving them on doorsteps and we've sent gorgeous hampers to the boys' grandparents as a Ramadan surprise, with hand-written letters filled with messages of love and duaas (prayers) for them."
The Qureshi family also bring in lots of fun and excitement for their children during Ramadan.
"We have tried to still make it as useful and memorable for our children – Hanah and Hasan, and ourselves too so that we can get the most out of it and enjoy the blessings and time that we already have.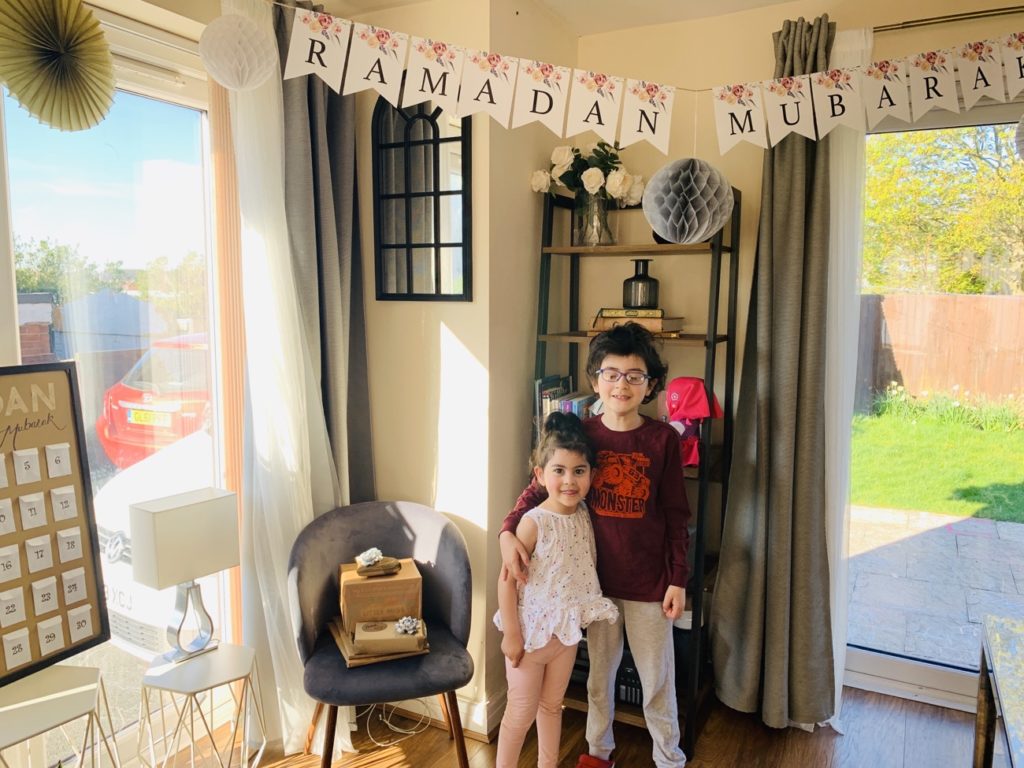 Mum Annie says: "This time it's going to be different due to lockdown.
"We've done lots for arts and crafts and have made an advent calendar with a good deed each day our children will learn. Hanah and her brother have been really looking forward this!
"We pray together during whole Ramadan, have meals together – it's a holy month full of good deeds and prayers."
This year, the Qureshi's will be wrapping up gifts for poorly children to be distributed in hospital.