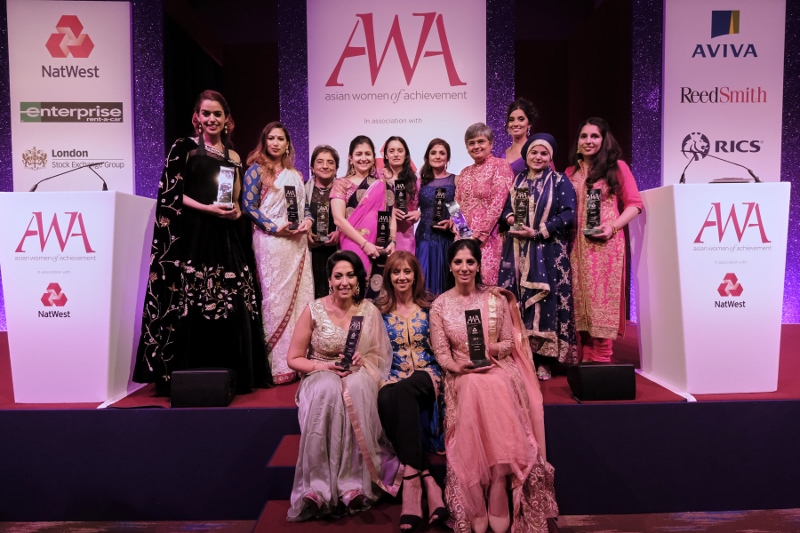 The Asian Women of Achievement Awards (AWA), in association with NatWest have announced the winners of the 2017 awards at a star-studded event in London.
The awards, now in their 18th year, celebrate the contributions made by Asian women both professionally and in their communities, cutting across a broad range of sectors from business and media to sport, medicine, culture and public service.
From the only female founder and managing partner of a private equity advisory business in Europe to a para-climber, this year's list of winners features an incredibly diverse and exciting group of women. Despite their varied backgrounds, the winners are united by their shared ability to inspire, and their determination to drive positive change in their respective fields.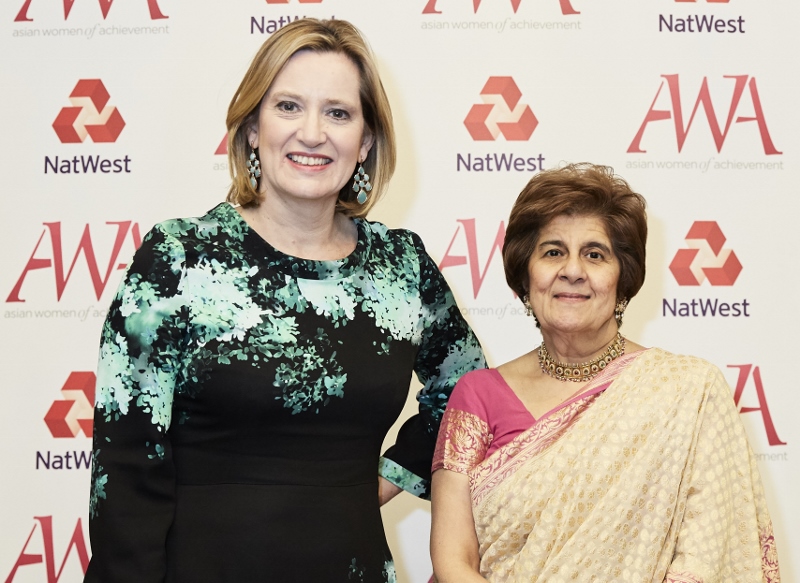 Some of the VIPs present on the night were Princess Badiya bint El Hassan of Jordan, the Rt. Hon. Amber Rudd MP, The Home Secretary; Datuk Jimmy Choo OBE, shoe designer; chair of the National Police Chiefs' Council, Sara Thornton CBE; The Rt. Hon. Diane Abbott MP, The Shadow Home Secretary; and Dato' Soo Min Yeoh, Executive Director of YTL Corporation Berhad.
Founded by Pinky Lilani CBE DL in 1999, the AWA ceremony celebrates the multi-cultural Britain and the contribution of women from a diverse range of backgrounds.
Asian Women of Achievement Winners 2017
---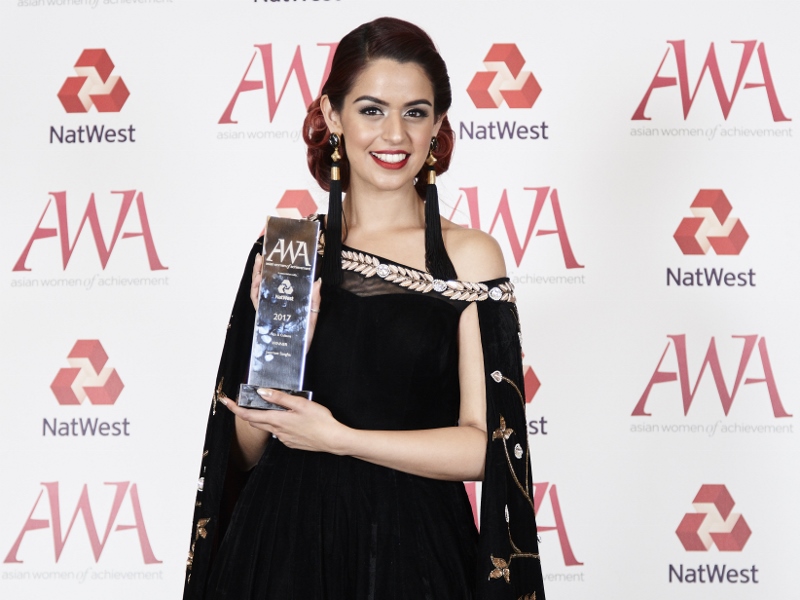 This year's winner in the Arts and Culture category is better known as 'Behind the Netra' for her poetry. She is a spoken word artist from East London, focused on sharing her thoughts on gender issues and taboo subjects both in the Asian community and wider society. Jaspreet's passion, charisma, kindness and altruism shone through and the judges were immensely impressed by her poetry.
---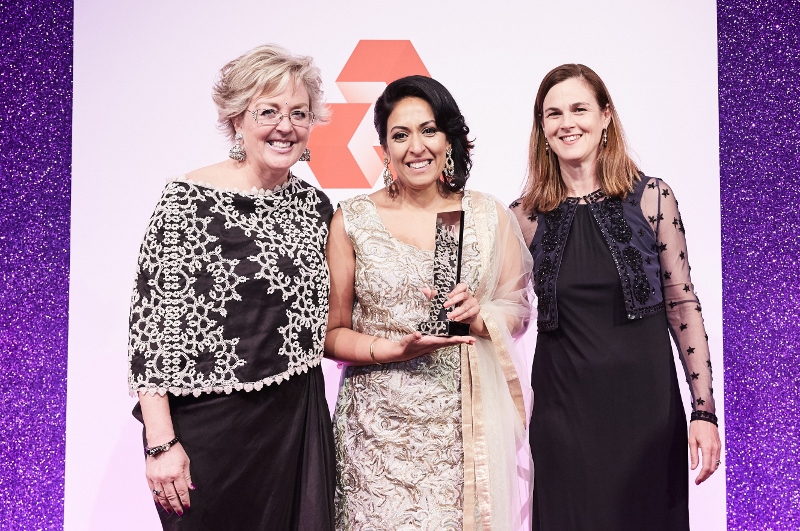 The Business Award goes to an inspirational woman who oversees recruitment for almost 100 branches of Enterprise Rent-A-Car. Grounded, immensely talented and with a heart and passion despite the challenges she has faced, the judges were seriously impressed with the AWA 2017 business champion who is empowering women and breaking down stereotypes.
---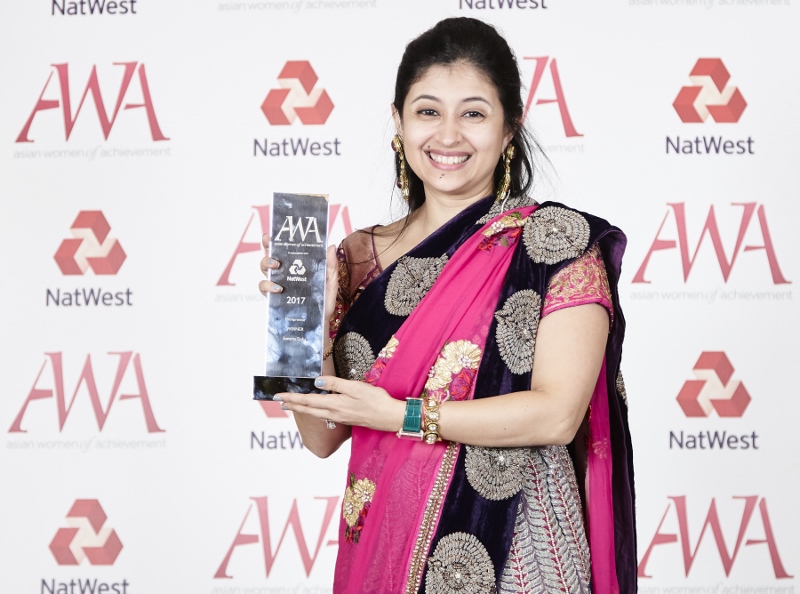 The only female founder and managing partner of a private equity advisory business in Europe (Cebile Capital) and one of less than 7% of women in private equity who hold a senior position, the Entrepreneur Award 2017 goes to Sunaina Sinha. The judges said she was a great example of a 21st century leader, demonstrating outstanding entrepreneurship and leadership in the financial services sector.
---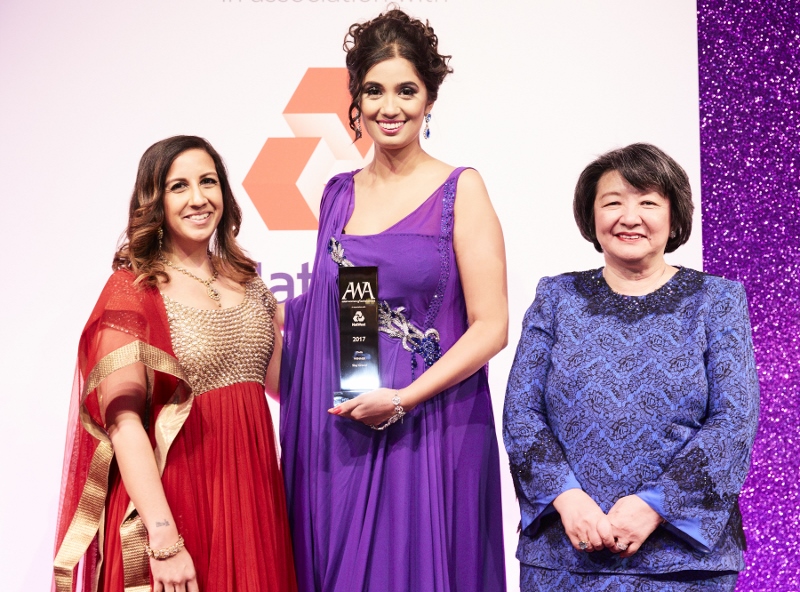 Shay is the 2017 Media Award Winner and celebrated for her work as a TV and radio presenter for BBC West Midlands and Radio London. She was the first high profile Asian to join BBC WM and now presents seven days a week. Shay has carved a position whereby she is able communicate her passion for education, combating marginalisation and empowering women. A role model for all women in media.
---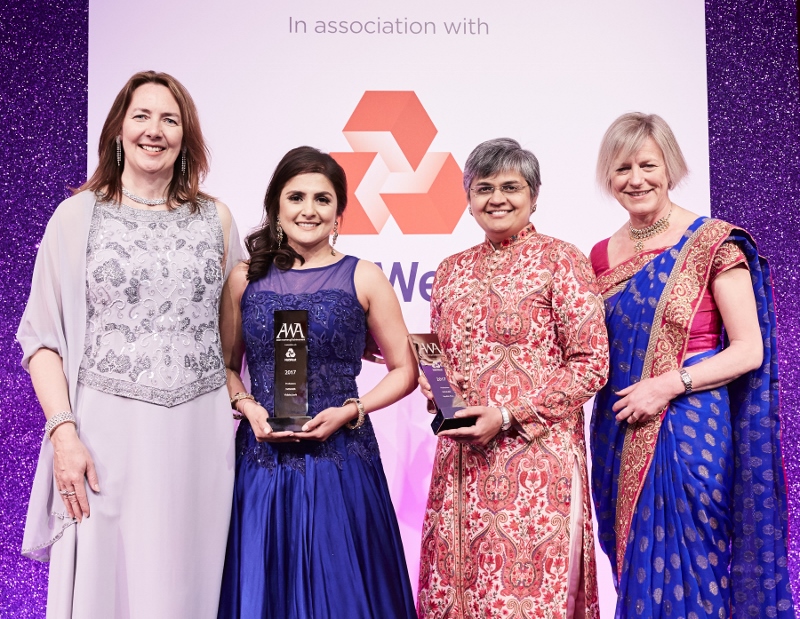 The judges picked two stellar candidates in this category as the 2017 winners. Vidisha Joshi is one of the UK's youngest law firm managing partners (Hodge Jones & Allen LLP). Under Vidisha's leadership the firm has increased turnover by £1 million in the last three years. Vandita Pant is the Group Treasurer and Head of Europe at BHP Billiton, and is the most senior female Asian working in the world's largest natural resources company. The judges praised both winners as exceptional role models who have already achieved outstanding goals. Both are exemplary leaders.
---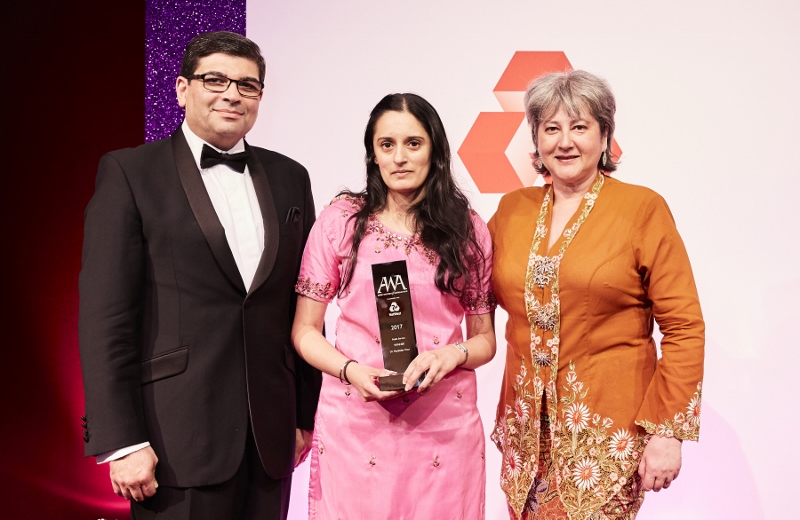 As a social researcher and development consultant specialising in child and women's rights and gender equality, the judges said that the importance of Dr Harjinder Kaur's work over many years in understanding issues of gender equality cannot be underestimated. She has worked for international governments and NGOs and it is hoped that this award helps highlight the importance of Harjinder's work.
---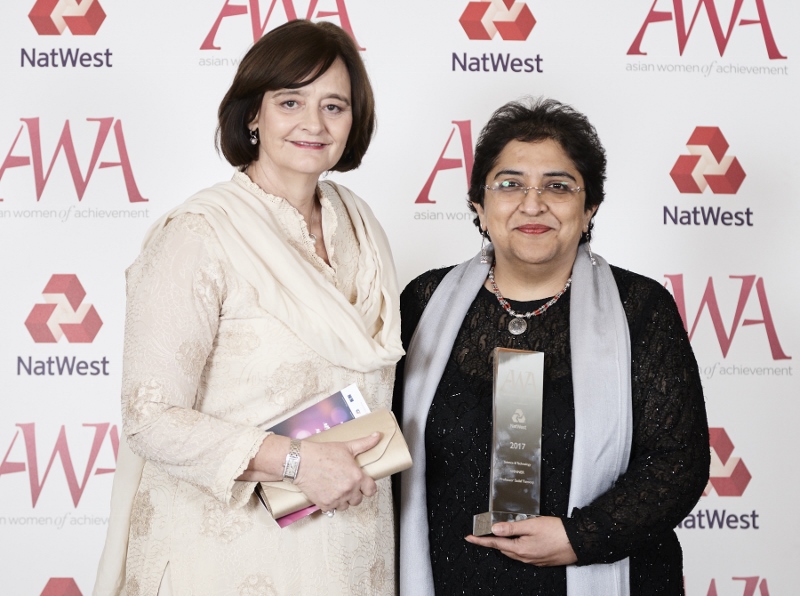 As the Professor of Metabolism and Medicine at the University of Cambridge and a Wellcome Trust Senior Research Fellow, Professor Sadaf Farooqi has used her research to pave the way to treating a
condition that is often fatal. The judges praised her for the huge impact that her focus on obesity has had on society and for her ongoing mentorship of young doctors.
---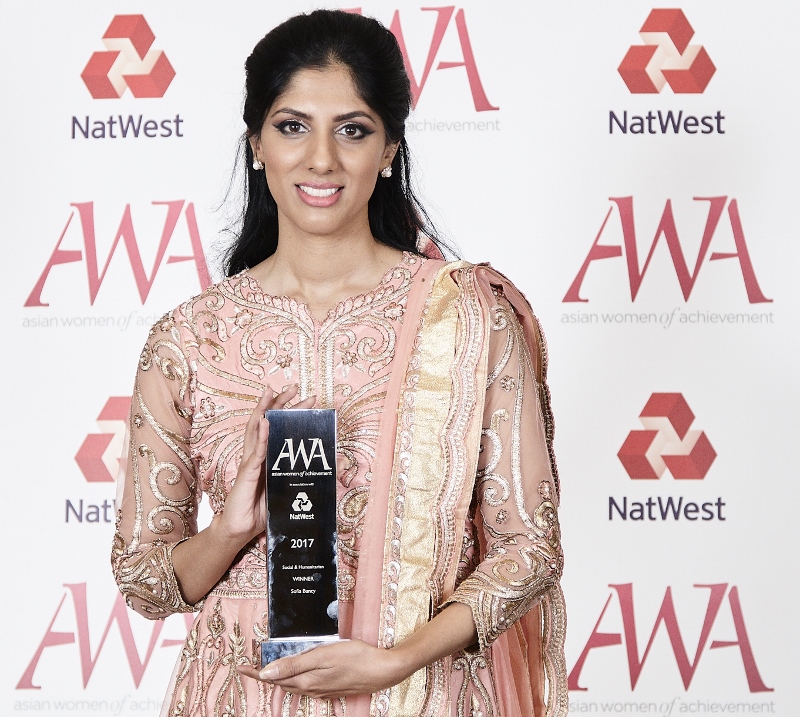 As the Prisoner Rehabilitation and Community Development Coordinator for Muslim Hands UK, Sofia highlights the plight of Muslim women in British prisons. The judges praised her for working to mobilise
deep social change within the Muslim community of Britain, creating a positive community-driven approach to dealing with Islamophobia and for working tirelessly to provide voice and visibility for Muslim women in prison who are otherwise excluded from dialogue.
---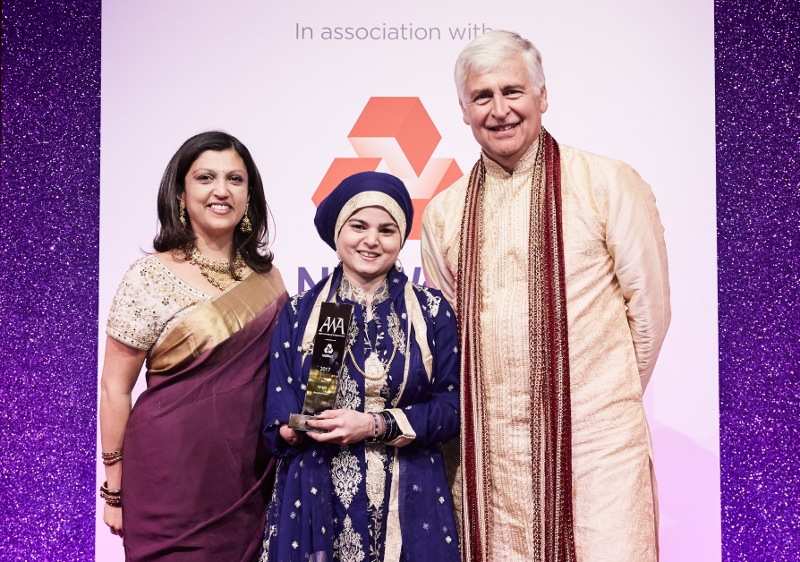 Energetic, charismatic and overflowing with enthusiasm, the judges believe that Anoushé is a force for good! As a civil servant, para-climber and cancer survivor, her personal accomplishments are astonishing. She has overcome immense challenges of her own and yet she's determined to have a positive impact on others, through her mentoring and charity work.
---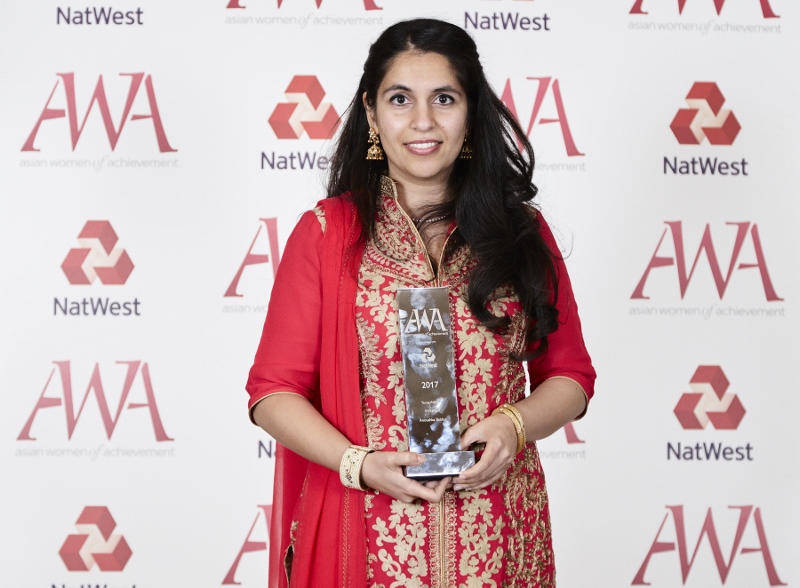 The judges were blown away by Anoushka's career success to date. As Head of Regulatory Policy and Government Relations at London Stock Exchange Group, she is on a career trajectory to become one of the youngest CEOs in her chosen field. She's regularly consulted by governments globally and is also a keen mentor and role model.
---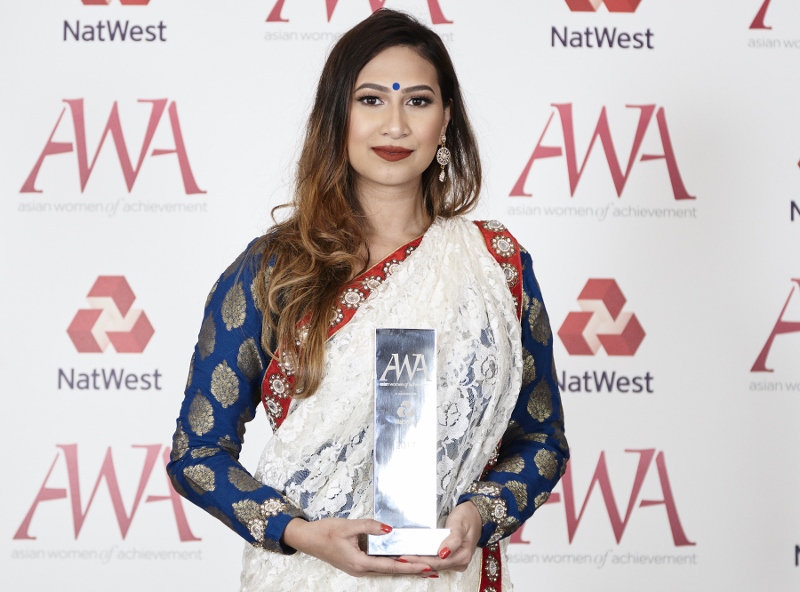 The Chairman's Award goes to one outstanding candidate across all of the categories and for the first time since the awards began 18 years ago, the Chairman's Award is drawn from the Young Achiever category. The outstanding candidate is Fatima Zaman. The judges believe she could change the world. Her work with the Kofi Annan Foundation, Home Office and the London Borough of Tower Hamlets to guide local and national responses to violent extremism and radicalisation is internationally ground-breaking. Demonstrating enormous resilience and pursuing the cause despite threats, the judges believe Fatima could be a future nobel prize winner.
---