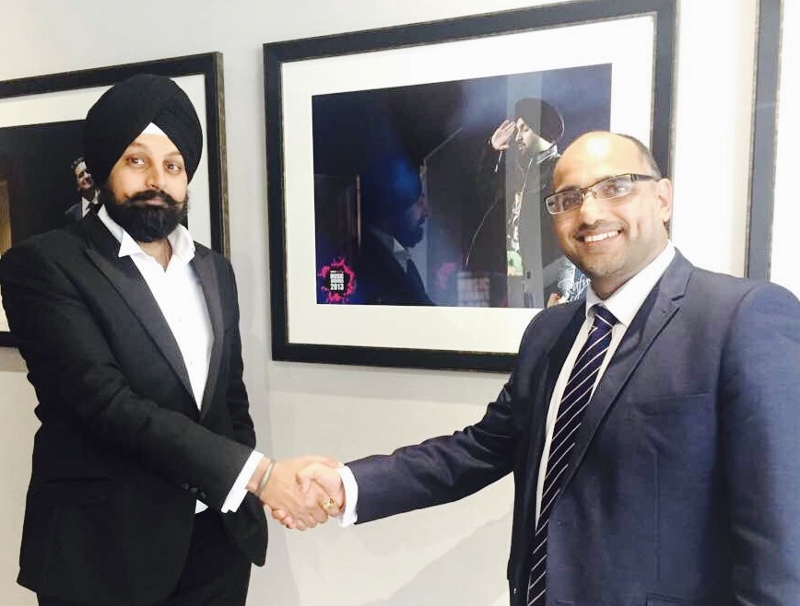 The Asian Sports Foundation (ASF) has begun an innovative new partnership to encourage and engage young people to adopt a more healthy and active lifestyle.
A UK based Charity campaigning for equality and inclusion for Asian communities in sport, ASF's vision is to promote and deliver tangible projects, breaking down cultural and religious barriers and provide sporting benefits to minority ethnic communities.
Partnering up with Birmingham based Asian youth channel BritAsia TV they are working together with experienced professionals and foundation ambassadors to promote sport, health and wellbeing amongst Asian communities in the UK.
The work of the Asian Sport Foundation will be scheduled in regular broadcasts to promote and educate the benefits of a healthy lifestyle to its audience.
Jug Johal, Chair of the ASF says of the partnership: "We know that there are a lot of barriers for members of the Asian community to get involved in sports.
"This partnership provides us with a unique platform to showcase great work, educate audiences about health benefits and encourage debate and discussion to address perceived imbalances with regards to representation in the industry."
BritAsia TV has since its inception focused on reaching out to younger British born Asian audiences with a mix of music and entertainment shows. This exciting new step forward in programming marks a change in direction for the channel following its recent buyout.
New MD, Tony Shergill says of the move:"We have a large and influential young audience that has a strong identity and pride in its roots. We want to tap into these audiences and start to educate, inform and engage them through positive and inspirational programming.
With its unprecedented access to marginalised communities, the Asian Sports Foundation will promote social cohesion, education and health. The foundation will campaign for sports, National Governing Bodies (NGB's) and NGO's, clubs and committees to recognise and deliver on their responsibilities for equality and inclusion for minority ethnic communities.
Johal concludes: "We are absolutely delighted and very excited about this new partnership with BritAsia TV. We will look to bring communities together and help them to become more active, more often through Sport and Physical Activity."
ASF and BritAsia TV are currently developing programming concepts and broadcast of the new programmes are expected to commence in Summer 2017.