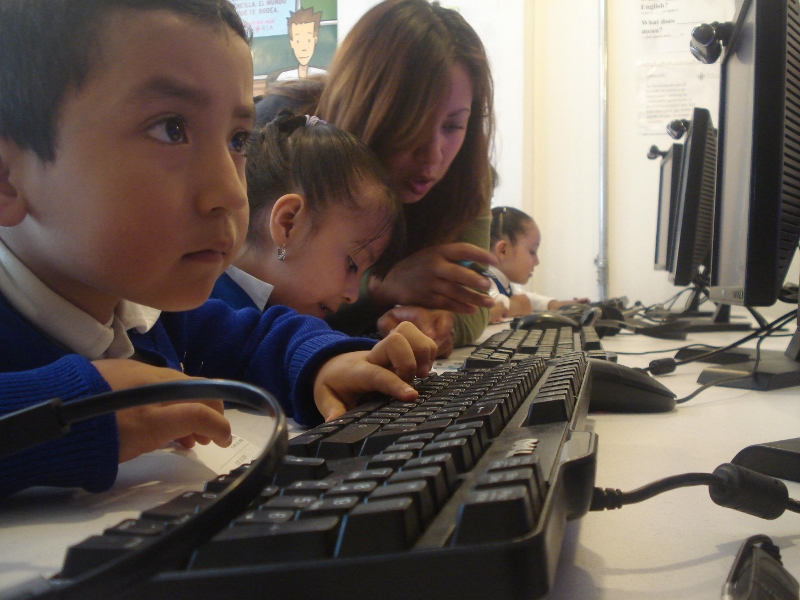 According to the Children's Commissioner for England, youngsters who use the internet are not prepared for what they are signing up to online, and are regularly giving personal information away.
Anne Longfield said children did not know how their data was being used due to 'impenetrable' terms and conditions.
She said the internet was not designed for children even though they are now its biggest users.
She has called for a digital ombudsman to be created to uphold their rights.
Despite the internet being an 'incredible force for good', Ms Longfield said children were being left to fend for themselves with parents hoping they would avoid its pitfalls.
Her report also recommended that children should study 'digital citizenship' to learn about their rights and responsibilities online and that social media companies should rewrite their terms and conditions in language that is easy to understand.
Children already learn about using the internet and staying safe online at school as part of ICT but Ms Longfield wants to make this part of the curriculum from the age of four.
She said small print often contained 'hidden clauses' waiving privacy rights and allowing content children posted to be sold on.
Ms Longfield added: "When it was created 25 years ago, the internet was not designed with children in mind but I believe the proposals in our report would help make it a better and safer place for children.

"Parents are not confident about how to prepare children for online life, while Ofsted has found teaching staff training to be inconsistent and often inadequate.

"Digital citizenship should be taught from the age of four to 14,with a voluntary extension for older children who would show the way to get the best out of the internet. It would include what it means to be a responsible citizen online, how to protect your rights online, how to respect others' rights online, and how to both disengage and engage with the online world."