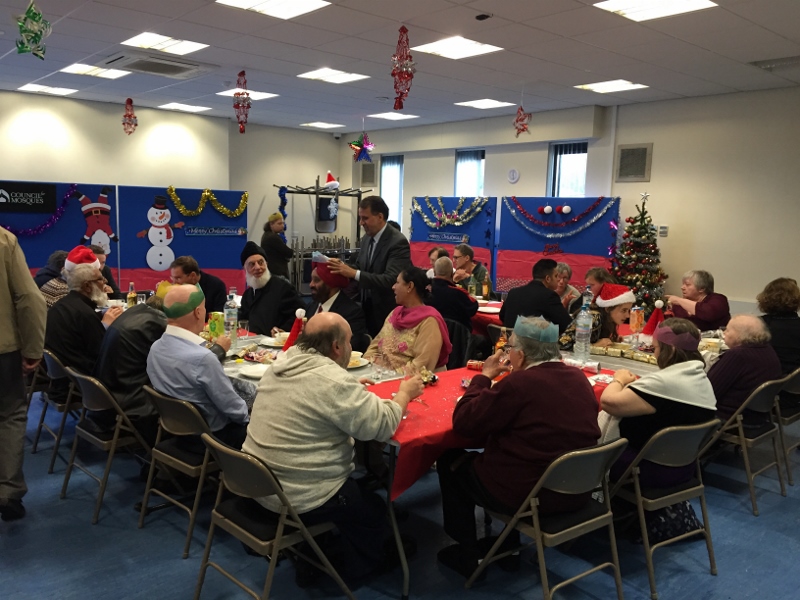 Official statistics suggest that around 400,000 pensioners across the UK suffer from loneliness at Christmas.
With that sobering thought in mind, religious groups from across Bradford joined forces on 25th December to serve up a Christmas dinner with all the trimmings to the city's isolated elderly residents.
From sprouts and carrots to a specially ordered halal turkey, the festive feast was attended by around 75 people at the Khidmat Centre.
The event was organised in partnership with the charity Muslim Hands, the Council for Mosques, Bishop of Bradford and West Yorkshire Sikh Forum, with food served on the day by MyLahore.
Sofia Buncy, of Muslim Hands, said: "I am thrilled by the level of support I have received from different faith communities, local elected members and community volunteers.

"Leaders of other faith communities wanted to be present but understandably couldn't be because of their other commitments but their best wishes were with us. At Muslim Hands we are very proud of being involved."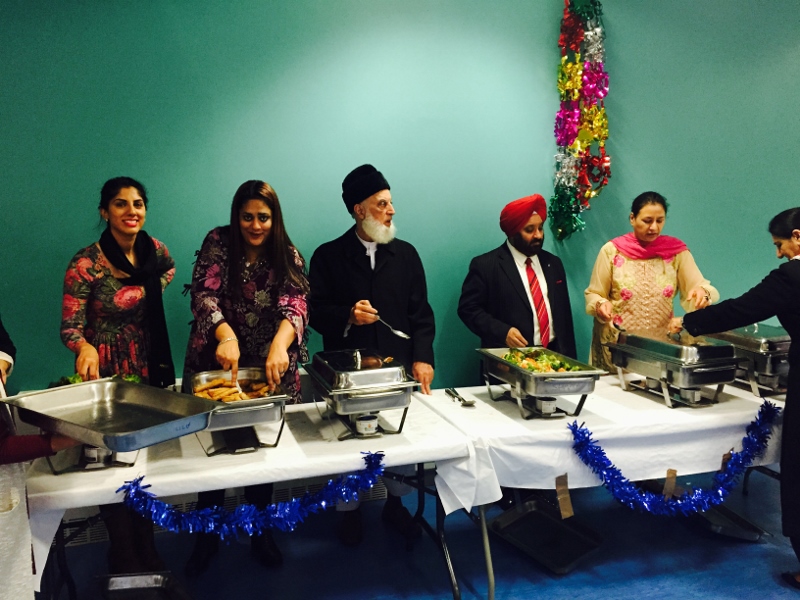 As well as the attendance of local faith representatives: Mohammed Rafiq Sehgal, Bishop Toby Howard and Nirmal Singh, a host of Bradford councillors were also on hand to serve up the tasty platefuls.
Aneela Ahmed, Nazam Azam, Shakeela Lal, and Mohammed Amran were armed with ladles and plates, whilst former professional rugby player, Ikram Butt, brought some Christmas cheer.
In previous years, the dinner has been organised by the Council for Mosques and Khidmat centre as a way of bringing together the elderly Christian community with other faiths.
Mohammed Rafiq Sehgal, President of Council for Mosques, said it was important to always remember the most vulnerable in society and praised the unity of Bradford's religious groups.
"The Council for Mosques and Khidmat Centre's Christmas dinner has become a bit of tradition for in recent years," he said.

"This year we are pleased to have the Bishop's office and the West York Sikh Forum coming to support the initiative.

"Bradford has a number of diverse faith festivals and occasions which should serve to bring people together and showcase faith togetherness."