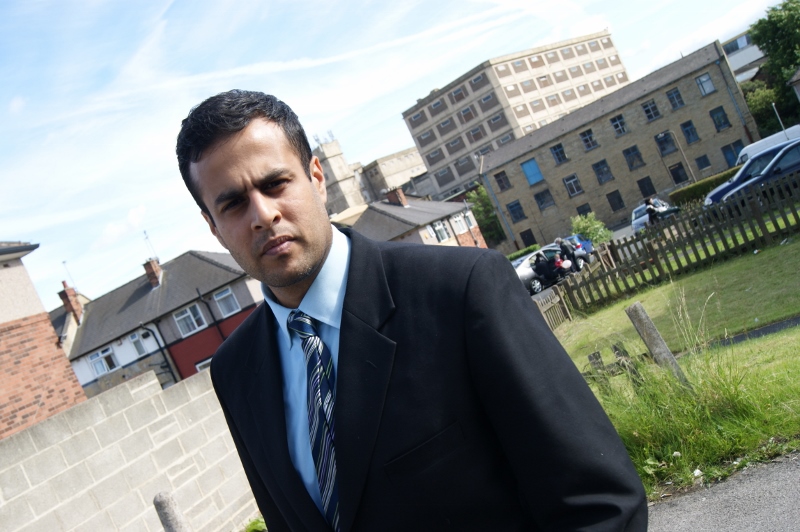 I voted 'leave', not 'racism'
The Conservative leader of Wakefield council, who this week has been targeted by racial slurs, has urged communities to stand together after the nation voted to leave the EU.
Cllr Nadeem Ahmed, of Wakefield South, was told to 'return home to Pakistan' during a trip to a local 'drive-thru' in what is one of the latest report s of hate crimes since the referendum last month.
A sharp rise in racist incidents has been seen across the country, with police figures showing a fivefold increase for the week following the vote to the weekly average.
Cllr Ahmed, who admits that he now 'regrets voting to leave the EU', labelling the 'out' campaign as one 'built on lies', says he would back a re-referendum.
"I voted to leave and I regret that decision," he said. "All my friends who voted similarly are the same.

"The immigration issue has been overplayed and the most identifiable group are being targeted because we have darker skin colour.

"What is especially worth noting is that the majority of people being targeted, like me, were actually born in Britain. We were raised here and know no other life."
Cllr Ahmed, who was with his children at the time of the racist incident, says he was not initially going to report the remark and only did so because he bumped into the Chief Superintendent of West Yorkshire Police in the town hall that same day.
He is now urging others to come forward and report such actions, adding his belief that 'for every one crime reported, a further 20 go unreported'.
"As a British Pakistani, I feel there is a culture where we just put up with this kind of thing and tolerate it," he said.

"It's only because I saw the Chief Superintendent when I was at the town hall that I mentioned it.

"He had earlier told me that he was happy that race hate crime hadn't increased in Wakefield post-Brexit but the reason it hadn't increased is because most people won't report it."

He added: "The police handled the case really well but they can only direct resources to an issue if it is reported.

"I said that I didn't consider it serious enough because of the amount of work they have on. They told me that the people often involved with racist crimes are involved in other means of criminal activity as well."
With accounts of racist abuse increasing across the country, Cllr Ahmed says it is time to stand up against the criminals.
"I think we are at a point now that the trend has been highlighted, we know how prominent these crimes are and now we must look at what action to take.

"The immigration issue was overplayed in Brexit and now people are being targeted.

"The term immigrant is even something that needs addressing. How long does someone stay an immigrant? There are around a million Brits living in Spain, we call them expats.

"There is a negative connotation to the word immigrant now."