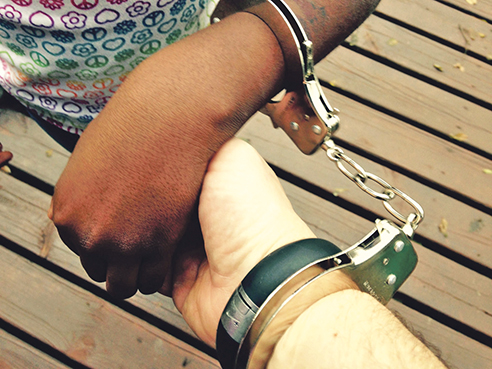 An Indian woman who entered the UK illegally, staged a bogus marriage, was convicted, jailed and deported has won the right to return and live in the UK.
The 49-year-old, who cannot be named for legal reasons, appealed her deportation saying that she wanted to be re-united with her son, 9, who lives with his British father in the UK.
She won that appeal in 2014 before an immigration judge but it was challenged by Home Secretary Theresa May.
The Court of Appeal has now found in favour of the woman who argued that her rights to family life, as stipulated in Article 8 of the European Convention on Human Rights, were being violated.
Reports stated that the woman entered the UK in 2002 on a visitor's visa and was involved in arranging fake marriages.
She was arrested and charged the following year but fled to India. She was tried in her absence, found guilty and sentenced.
In India, she met and married a British man in 2005 and the two returned to the UK but she entered using a false identity.
In 2006, she gave birth to her son and in 2007 applied for and received indefinite leave to remain but her true identity was soon discovered. She was arrested, charged and given a one year jail term for obtaining leave to enter the UK by deception and another year for her 2003 fake marriage.
She was deported in 2009 but her husband and son remained in the UK.