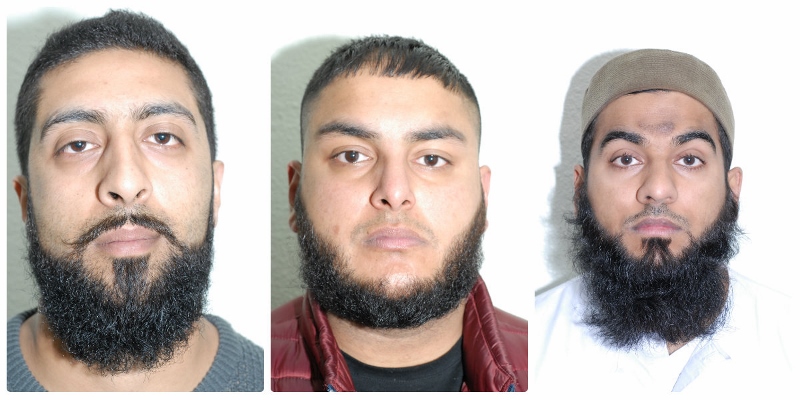 A West Midlands police officer, who sparked a major national security alert by falsely claiming a colleague was to be kidnapped, has this week been found guilty of conspiracy to pervert the course of justice.
Amar Tasaddiq Hussain, aged 29 from Birmingham, admitted making the anonymous hoax call to West Midlands Police on 8th December 2014.
Hussain gave the 999 operator information which suggested a Muslim police officer was about to be kidnapped in the force area.
It sparked a huge police response and subsequent investigation which led to a suspect being arrested within 24 hours by counter terrorism detectives.
The call came at a time when the national terrorism threat level was severe. The information given to the control room was considered credible and police acted swiftly to protect officers and staff.
As the subsequent investigation unfolded it became apparent that serving police officer Hussain was the man behind the anonymous information.
He was arrested on 8th September 2015 along with two other men from the city – Adil Bashir, 26, and Muhammad Ali Sheikh, aged 31.
All three were subsequently charged with two counts of conspiracy to pervert the course of justice between 30th June 2014 and 15th December 2014.
Police learnt that the plot started because the three men were intent on undermining their colleagues from an Islamic community organisation which they were all members of.
There had been an earlier attempt by officers to arrest one of those colleagues in September 2014, after information was received that a forced marriage was taking place at an address in Moseley.
This was deemed as malicious at the time and officers left the property satisfied the allegation was false.
In police interviews Hussain refused to comment on questions put to him by detectives; however shortly before the trial – at Stafford Crown Court – he admitted making the December 999 call.
PC Hussain, who is currently suspended, has seven years' service within the force and is based at Birmingham West and Central local policing unit.
Police records showed that while on duty, Hussain also tried to access the police logs that had been created following the September and December calls. Expert voice analysis of those calls to police revealed they were made by Bashir and Hussain respectively.
Assistant Chief Constable Marcus Beale said: "Hussain has not only let down West Midlands Police, he has also let down the peaceful organisation, non-political organisation that he was part of.
"The impact of the threat had a huge effect on officers and staff and in turn on their loved ones.
"Never before have we had to instruct officers and staff to call in after their tour of duty to let us know they had returned home safely."
All three were remanded in custody for sentencing on 27th May.