Officer jailed on 'BLACKMAIL' charges
A former Police Community Support Officer (PSCO) who blackmailed women in Newham whilst on duty, was sentenced last week to six years in prison.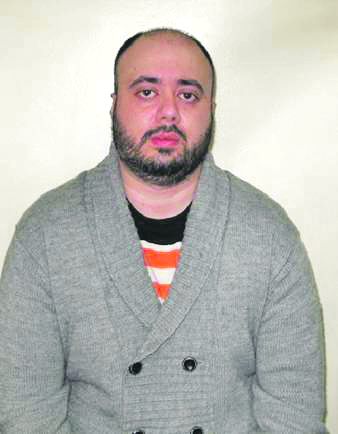 Kabeer Yousaf, 31, of Barley Lane, llford, blackmailed women at brothels on St Stephen's Road in East Ham, and Corporation Street, in West Ham, when he was a PCSO for Green Street Safer Neighbourhoods Team.
In 2012 he contacted a woman in her 40s – known in court as 'Victim One', on an adult website.
He arranged to meet up with the woman and have sex with her at the brothel on Corporation Street. After doing so, he returned, wearing his uniform, and demanded that she pay him £2,000 to remove her details from the Metropolitan Police Service's (MPS) data systems. Fearful, the woman paid him £1,500.
In October 2012, while on duty, Yousaf went to the brothel on St Stephen's Road to investigate reports of anti-social behaviour.
About a week later, he returned – again on duty – and demanded that a woman (Victim Two), who was running the brothel, pay him money or else he would have it shut down.
The woman agreed to pay £500 a fortnight, and Yousaf continued to visit the brothel while on duty, sometimes having sex with the women there in lieu of blackmail payments.
Yousaf was eventually arrested on 10th January 2014 following an intelligence-led investigation by the MPS Trafficking and Kidnap Unit (TKU). He was remanded in custody and resigned the next month.
On 29th December 2014, he was convicted of blackmail and misconduct offences at Snaresbrook Crown Court. He was found not guilty of rape and one count of conspiracy to control prostitution for gain.
He was sentenced to four years imprisonment for blackmail, and a further two years to run consecutively for committing misconduct in a public office.
Detective Chief Inspector Phil Brewer, of the TKU, said: "Kabeer Yousaf held a trusted position in the Newham community, which he exploited to abuse vulnerable women.
"Yousaf's actions have undermined everything that the Met stands for and the Met will do everything in its power to ensure that those few police staff and officers who commit crimes are brought to court.
"The women that Yousaf blackmailed have shown great courage in working with the police in light of their experience with him."