"Hina was my eldest child. I was in my mid-40s when Hina was born and I had waited so long to become a father so the day of her birth was the happiest day of my life," says father.
Hina Shamim, a talented student, who was weeks short of her 22nd birthday, was crossing the road to go to the library at the University of Kingston when she was knocked down and killed.
At the time of the crash, at around 9 pm on 31st March, 2015, Farid Reza, who had five children in the back seat, was "showing off" in his sports car while driving at high speeds with a second BMW driven by William Spicer, 28.
Two men who raced their high-performance cars along a street in Kingston, leading to the death of the young woman, were found guilty by a jury on Thursday 26th January.
Farid Reza, 36 (3.04.80) of Surbiton Road, Kingston was convicted at the Old Bailey, of causing death by dangerous driving and also causing serious injury by dangerous driving after a young boy inside his car suffered multiple fractures. Details of his sentence are yet to be confirmed.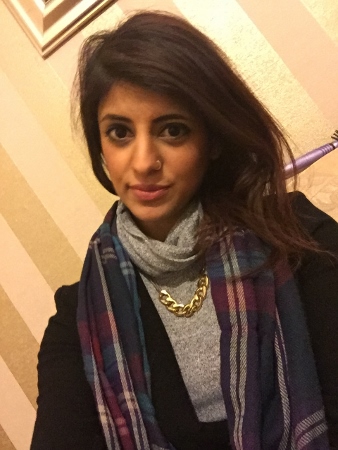 William Spicer, 28 (6.06.88) of Somervell, Harrow, was found not guilty of those two offences but guilty of careless driving.
He was given nine penalty points on his licence, a £1,000 fine and ordered to pay £500 costs.
The court heard that around 21:00hrs Reza was racing his white convertible BMW M3 against a dark grey BMW 330d, driven by Spicer who had three friends with him. They drove from the area of Kingston town centre towards Surbiton, reaching speeds of almost 70mph in a 30mph zone as they came into Penrhyn Road.
Detective Sergeant Jeff Edwards, from the Met's Roads and Transport Policing Command, said: "Reza and Spicer were essentially showing off, racing each other to see who had the fastest car.
"Miss Shamim didn't stand a chance; at the speed Reza was travelling it was impossible for him to stop in time and avoid the collision. Not only that but he had five children in his car whose lives he also put in danger through his incredibly reckless and needless actions. One was badly injured.
"I would like to commend Miss Shamim's family for their dignity throughout the trial, undoubtedly an incredibly difficult time for them, as well as the police investigation and prosecution teams for their tireless work to secure these convictions."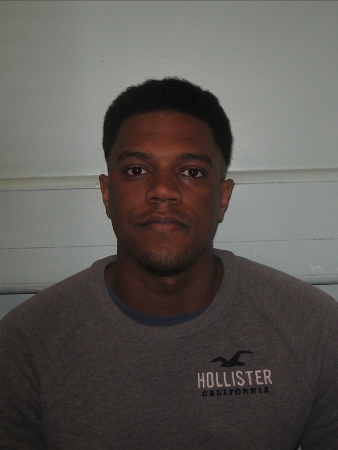 Miss Shamim, a student studying sports science at Kingston University, was crossing the road as she made her way to the campus library.
She was hit at speed by Reza's car.
The vehicle then crashed into a bus before spinning and stopping on the pavement.
Witnesses heard crying and saw Reza trying to get young children out of the car. Miss Shamim was lying motionless on the pavement beside the vehicle.
Spicer continued past the collision and made an illegal right-hand turn into Surbiton Road.
Police were called and commenced CPR but Miss Shamim died at 21:43hrs.
They identified that five children – aged four, four, eight, 12 and 16 – had been in Reza's car. The 16-year-old was still trapped and had to be cut out of the vehicle by the London Fire Brigade.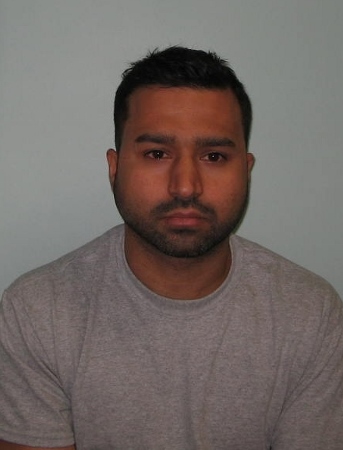 The children were taken by ambulance to St George's Hospital with shock and cuts and bruises. Following a scan, one of the four-year-olds was found to have fractures to his skull, jawbone, collarbone and a bone in his face. He has since recovered.
A post-mortem examination on Miss Shamim found she died from multiple injuries, including fractures to her arms, left leg and pelvis and a brain injury.
Examination of Reza's car found no child seats and only two seatbelts in the back of the vehicle, meaning at least two of the children were unrestrained.
Collision investigators estimated both vehicles were travelling at around 62 or 63 mph at the time of the collision. Had Reza been travelling within the 30mph speed limit, officers found he would have stopped in time upon seeing Miss Shamim in the road ahead.
In an impact statement, Hina's father Shamim Khan said: "On the day Hina died, a part of me died with her. Her death has left a void in my life that can never be filled.

"Hina was my eldest child. I was in my mid-40s when Hina was born and I had waited so long to become a father so the day of her birth was the happiest day of my life. For every parent, their child is precious. In my case, Hina was my life.

"In our culture, people tend to favour sons over daughters but for me, Hina was everything. Hina was a delightful child who grew up to become a compassionate and selfless woman, always placing the wishes and needs of others before her own. She loved her family and her family loved her. She had so much to live for."