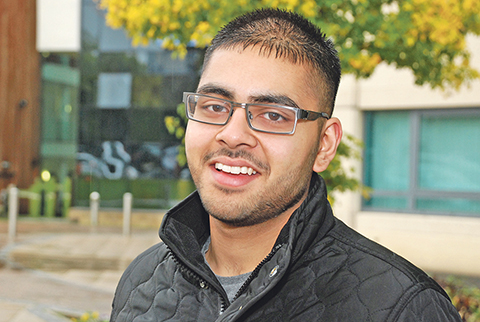 A Huddersfield student has made the final six, from thousands of entries, in the Autocar Next Generation Award, with his concept to stop illegal mileage adjustment potentially having a massive impact on the automotive industry.
21-year-old Ruhban Ahmed, originally from Deeplish in Rochdale, has thought of using the Internet of Things (IoT) in a way that imposes the car to upload the number of miles travelled at the end of each journey to a database.
According to vehicle history experts, Hire Purchase Investigation (HPI), nearly half-a-million cars on the road have false mileage, causing unknown dangers from worn cars and the change from analogue to digital odometers has only made the practice easier, explains Ruhban.
"The problems with 'clocking' mileage is rising again, after years of reported decline," he said.
"One of the reasons behind the digital changeover was to prevent clocking, but the change to digital has allowed mileage correction companies to start up, which offer services to alter a car's mileage all by simply plugging in the right kind of software, with virtually no manual work involved," he said.
Now, in the second year of his BA (Hons) in Product Design, Ruhban believes the recession has had a big impact on the rise of illegal mileage correction.  
"The way people purchase cars has changed as many people lease their cars now," he said.
"When leasing a car, in the contract you are often only allowed to do a certain number of miles, if you exceed the mileage you then have to pay extra – this can be seen as the main reason behind the problem."
Ruhban originally submitted his idea through a 500-word submission in August 2015 and will now be presenting his proposal through a two-round judging process that will be carried out by senior industry officials on the 10th November.  
He will find out if he has won at the annual The Society of Motor Manufacturers and Traders (SMMT) dinner in London on 24th November.