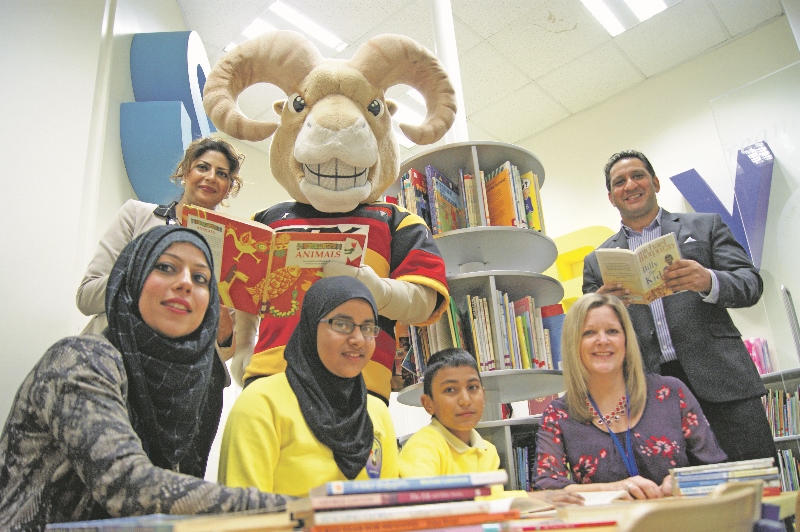 New library facilities for primary pupils
A Dewsbury school celebrated the official opening of its new library last week whilst similar services in the area continue to be under threat of closure.
The official launch of Carlton Primary School's latest facilities occurred on Wednesday 4th March when Dewsbury Rams mascot, Roger Ram, was on hand to officially cut the proverbial ribbon alongside staff and pupils.
Developed as part of head teacher, Rizwana Mahmood's, attempts to 'take education beyond the classroom', the room is a major improvement on the former facilities.
Explaining the importance of developing the independent study area, Mrs Mahmood said: "The Carlton Community Library will help us to raise the profile of reading within the community and enable children to improve their independent study skills both during and out of school hours.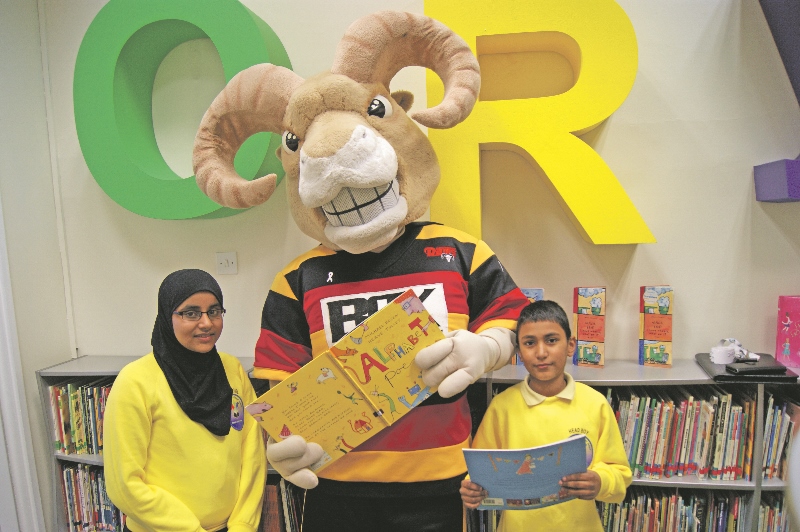 "Reading for fun, learning beyond the classroom and parental engagement are priority areas for Carlton."
Reports of library closures in Kirklees have been prominent in recent months, with residents signing petitions to ensure their local facilities remain open.
However, due to council cuts, 24 of the 26 libraries in the region are still in danger of closure as millions of pounds are needed to be slashed from the budget.
Mrs Mahmood adds that the new Carlton amenities will therefore be even more crucial for the children's development and hoped they could benefit the whole community.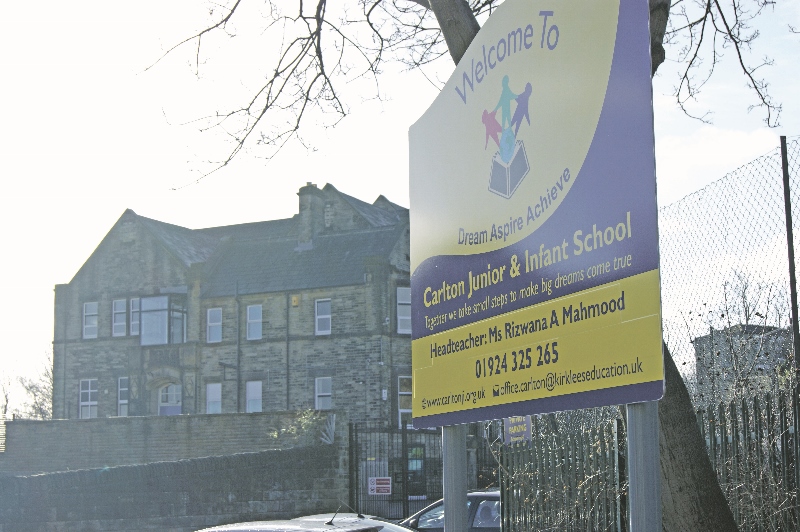 "Most of our children rarely visit libraries which are further afield and with the imminent threat to the closure of public libraries we feel that children deserve a library within this community and closer to home," she said.
"So, together with the governors, parents, staff and children alike we have created a new modern and fit for purpose community library."
The library is just the latest positive action seen at Carlton Primary School since Mrs Mahmood began her role as head teacher at the start of the academic year.
Having served as assistant head for six years previously, the school, which was rated 'Good' across the board after its latest Ofsted inspection, today continues to strive towards turning its motto – 'Dream, Aspire, Achieve', into reality.