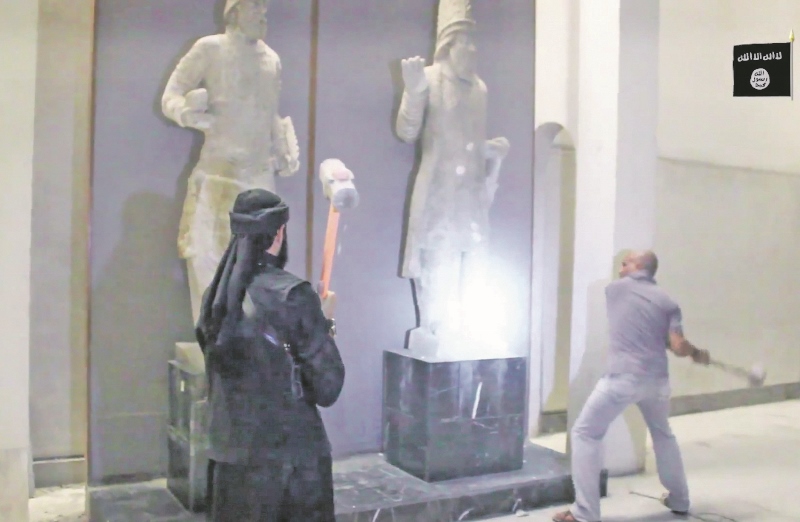 IS militants target cultural sites in 'catastrophic' attack
The Islamic State have been accused of 'defying the will of the world' after militants attacked cultural landmarks across Iraq in videos uploaded to the internet in recent weeks.
In the initial footage at the country's Mosul museum, statues are shown being smashed and pushed to the ground, whilst other items are hacked at with sledgehammers and drills.
Later, another group of militants are seen in bulldozers at the capital of the biblical kingdom of Assyria, Nimrud, where again antiquities are destroyed.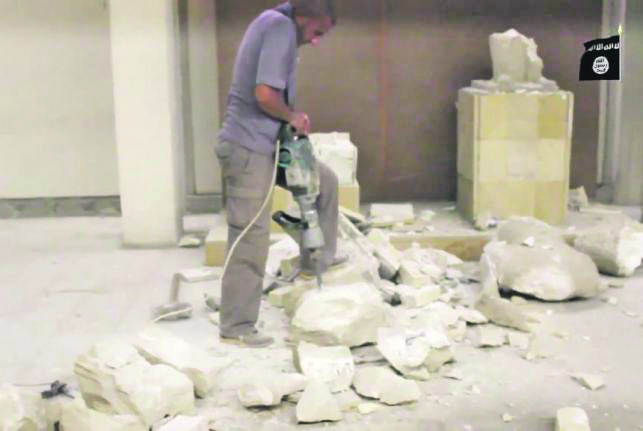 The country's antiquities ministry slammed the actions of those involved in the destruction of attractions dating back more than 700 years.
"Daesh (IS) terrorist gangs continue to defy the will of the world and the feelings of humanity," a statement read.
"In a new crime in their series of reckless offences they assaulted the ancient city of Nimrud and bulldozed it with heavy machinery, appropriating the archaeological attractions dating back 13 centuries BC."
The extremists are reportedly targeting the sites as they claim that their interpretation of Islam calls for the statues and relics to be destroyed. Despite this, there has been huge condemnation from Muslim clerics around the world.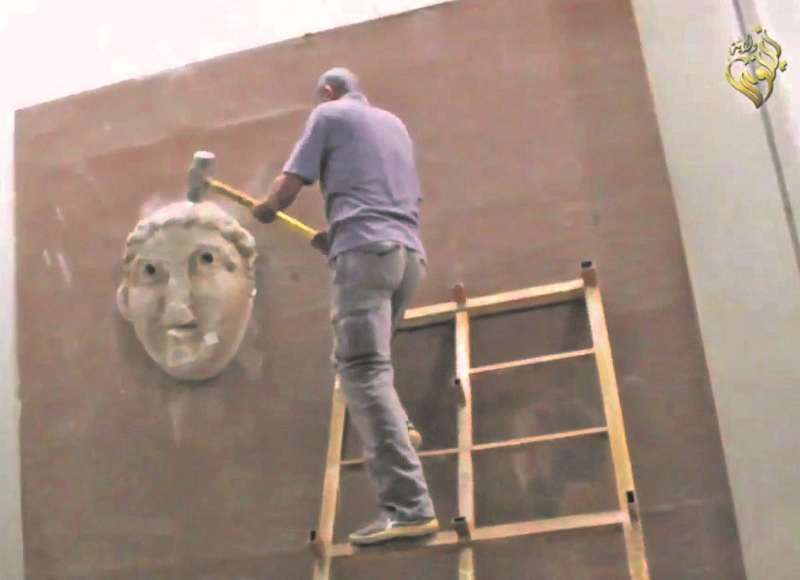 As well as their 'religious beliefs', the group have also been stealing and looting artefacts which are then traded illegally as a way of funding the group's activities.
The head of Unesco, the United Nations' cultural organisation, Irina Bokova, said she had alerted the UN security council to the 'catastrophe'.
"This is yet another attack against the Iraqi people, reminding us that nothing is safe from the cultural cleansing underway in the country," she said.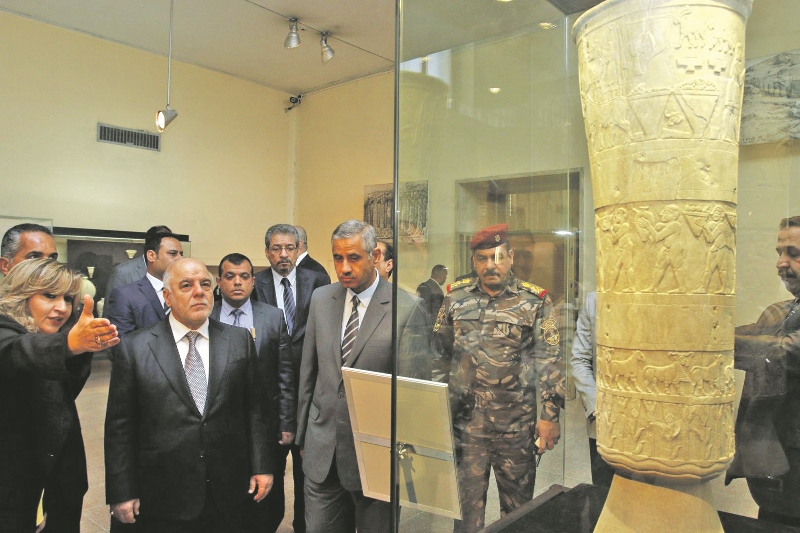 "It targets human lives, minorities, and is marked by the systematic destruction of humanity's ancient heritage."
Amongst the many items destroyed in the film footage, was a giant marble winged bull that previously formed part of the entrance gates to the city of Mosul. A similar model is also on display at the British Museum having been extricated a number of years ago.
In response to the attacks, Iraq reopened the National museum of Iraq which had been closed for the past 12 years since the US-led invasion in 2003.