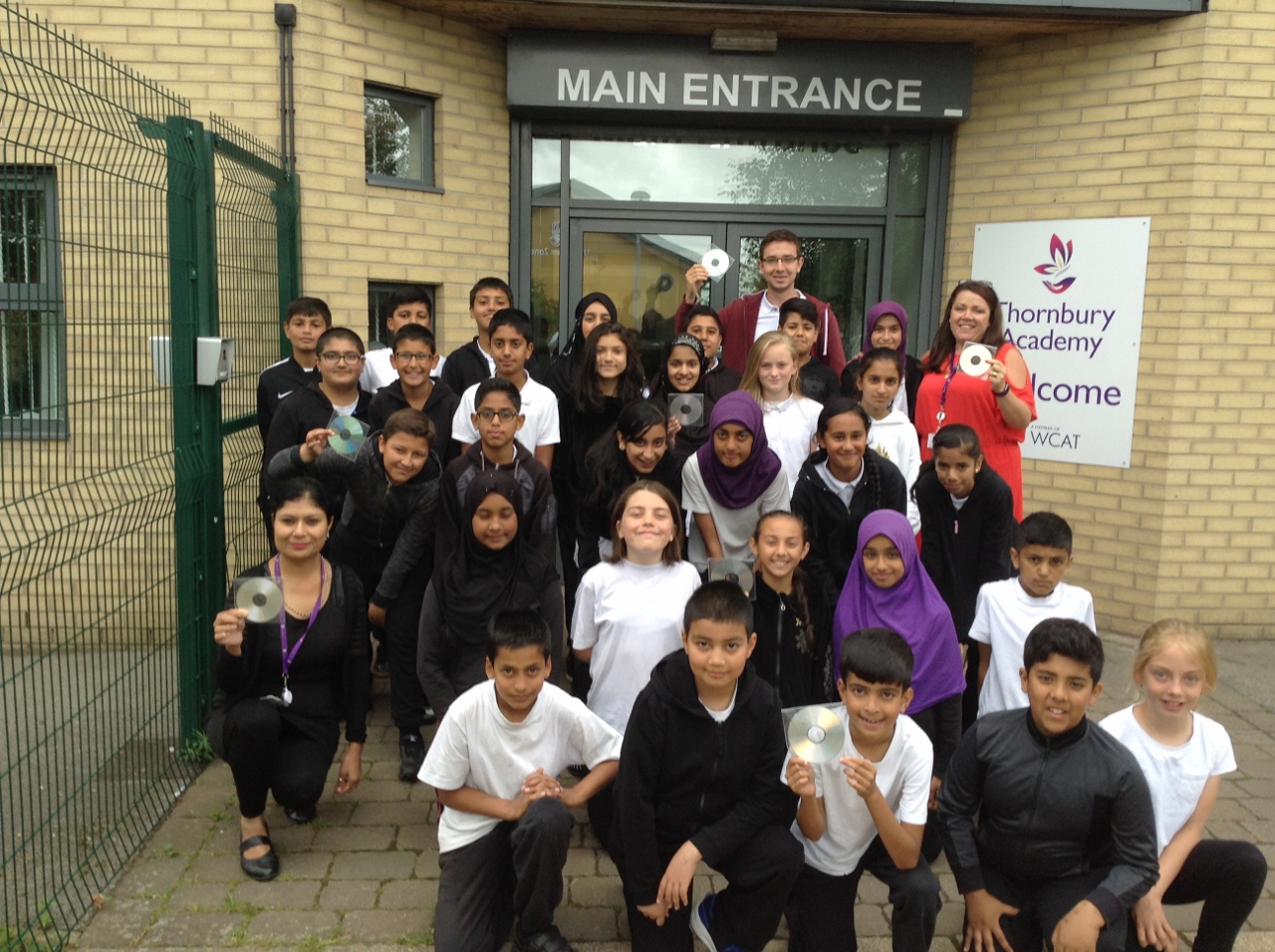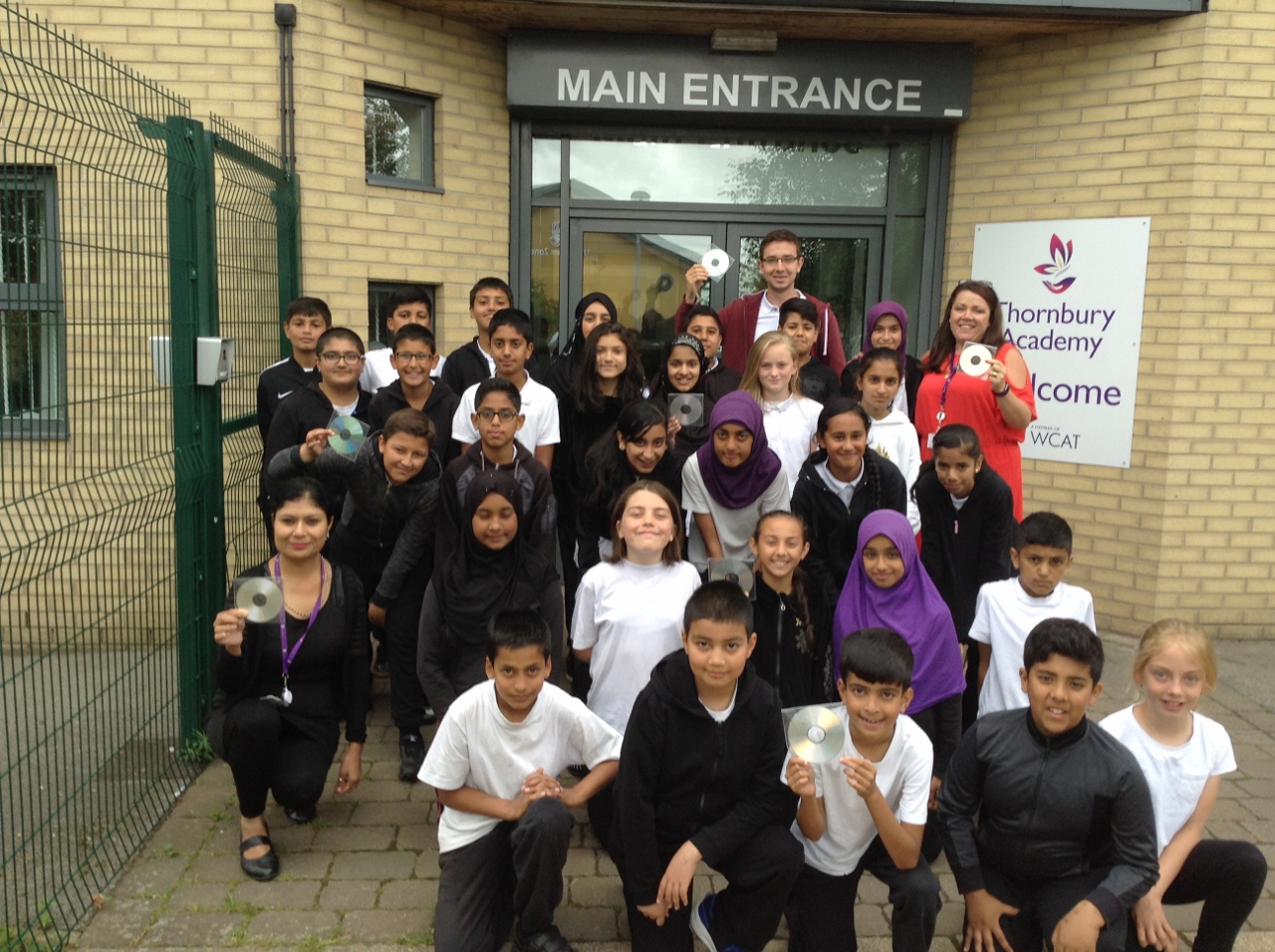 Public-spirited Bradford pupils have recorded a single and sold the resulting CD, raising hundreds of pounds for victims of the Manchester bombing.
The Year 6 class at Thornbury Academy (6 Palmaz) were inspired by the star-studded spectacle organised by Arianda Grande following the attack at her Manchester Arena concert.
The pupils decided to do something for the 'We Love Manchester Emergency Fund' and help the affected families.
The result was their own version of the Black Eyed Peas' 'Where Is The Love?', which featured in the charity concert at Old Trafford cricket ground.
Class teacher Mr Arnold Raistrick said they had asked for a minimum donation of £3 and ended up raising £569, selling more than 90 copies of the single.
A stall was held over two days to take orders from parents and buckets were used to boost the appeal.
"We're grateful to everybody who has contributed," Mr Raistrick said. "The pupils wanted to do something and came up with this idea.
"We were delighted with the single and even more so with the response to it.
"It has been about the school and wider community coming together to do our own small bit to try to help all those who have been affected get through their grief and continue on with their lives."
Headteacher at Thornbury Academy, Clare Daddy, praised the children and Mr Raistrick.
"The single was a great idea and it has captured the imagination of all those involved," she said. "I'd also like to thank everybody who's contributed.
"The pupils have huge sympathy for everybody affected by the horrific event. They and the community have come together to help in a small but significant way."